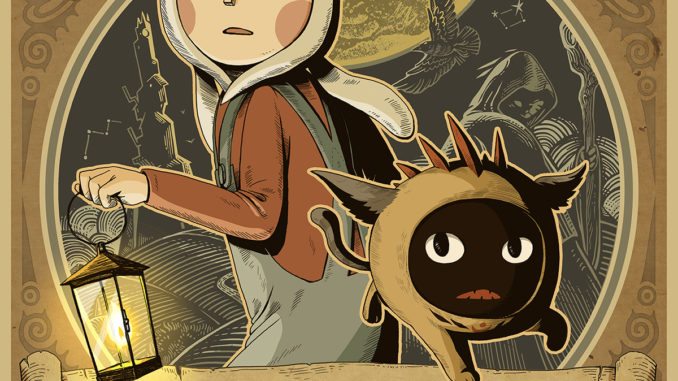 Old School Gamer Magazine chats with Beidi Guo / Freelance illustrator animator and Visual Artist of Lantern Studio, who lets us know why Luna is a special game that will tickle the fancies of retro gamers and those looking for something different.
Old School Gamer Magazine: How was this game born?
Beidi Guo: The original idea was based on one of the student animation film made by me years ago. It was a story about a man who pilots the moon around and his long-distance relationship with his family. The setting of that world inspired the making of this game, there was a tower, a moon and a family in the story, I love all the elements.
Meanwhile as a player who especially enjoys puzzle game, sometimes I like just doodling some puzzle ideas myself. in 2016 I shared my thoughts with my game developer friends Fox and Wang Guan and they both showed strong interest in it. Since both of them have been working in large game companies for years, with many experiences to share, then half year later, while the story and research almost completed, followed by the joining of the 4th member, Wang Qian the sound artist, the production of the game officially started.
Continue Reading at Old School Gamer