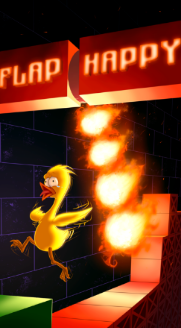 Old School Gamer Magazine chats with "Flap Happy" creator and Refresh Games CEO Ryan Carson, who discusses the development process and why the experience was a lifelong dream for him. A nifty new NES project developed for Mega Cat Studios, Flap Happy definitely has our attention.
Old School Gamer Magazine: How was this game born?
Ryan Carson: I'd been playing and become a fan of the original version made by a good friend @Jayenkai and thought it might be doable for me to port over to the NES in one way or another, with my own flair added to it. It is effectively a fan game I guess :stuck_out_tongue:
Old School Gamer Magazine: What was your role in the game?
Carson: Coding it from scratch, porting graphics over to keep in mind the nes sprite limitations, I've probably foolishly been on a mission to code it all, so, in-house music engine, sfx, etc. It's probably not how it should be done but feels more authentic to me which is important.
Continue Reading at Old School Gamer