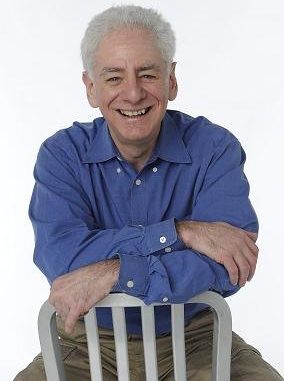 Review Fix chats with "Dancing To the White House" author Gary Morgenstein, who details the new graphic novel and why you must check it out.
Review Fix: What inspired the creation of #DancingToTheWhiteHouse?
Gary Morgenstein: As a conservative, I'm simply fed up by the one-sided nature of the political humor debate. Liberals have numerous platforms for satire, from Saturday Night Live, late comics such as Bill Maher, Stephen Colbert and Jimmy Kimmel, as well as the New York Times, Washington Post, CNN, MSNBC, ABC News…Other than Fox News, conservatives have bupkis. Political satire is a wonderful tradition, dating back to Aristophanes in ancient Greece. Dante, Shakespeare, Mark Twain, Will Rogers, Mort Sahl, on and on. God knows there is enough humor to be found by satirizing the left-wing world, so I dared to write a conservative themed graphic novel series #DancingToTheWhiteHouse about Alexandria Ocasio-Cortez running for President in 2020 (!!). What, political humor that has nothing to do with mocking Donald Trump?

Review Fix: All jokes aside, how do you feel about Alexandria Ocasio-Cortez?
Morgenstein: As my beloved Ronald Reagan said, I have no political enemies, only political opponents. Since Ms. Ocasio-Cortez is a fellow Bronx native, she might very well also be a Yankee fan, though they wouldn't like her plan to tax the entire starting lineup at 70 percent. And hey, if my wife wouldn't kill me, I'd be happy to go dancing with the Congresswoman of a way of reaching across the aisle.

Review Fix: What makes this subject worthy of a book like this in your opinion?
Morgenstein: In a few months, Congresswoman Ocasio-Cortez has become the second most talked about politician in America behind the President. That's pretty remarkable for a 29-year-old first term congresswoman. But apart from her loopy, impractical policies, what I find so troubling from the left isn't its platform because the nature of democracy is the exchange of different ideas, but the contempt and disdain they have for America and the half of America that disagrees with them. That's why I'm calling this the Chef Boyardee Promotion Tour, referencing Bill Maher's explanation of the difference between blue and red staters. People in blue states eat Wolfgang Puck and red state folks eat Chef Boyardee, which to liberals determines IQ and pretty much your viability as a human being.

Review Fix: What was the writing process like for this one?
Morgenstein: It was like writing a musical since I wrote the text and suggested art, but my brilliant illustrator Mark Karlson conceived the vision of the art, which is pretty edgy, reminiscent of underground comics back in the day since conservatives are the new humor counter-culture.

Review Fix: How is it different from your other books?
Morgenstein: I've never written a satire. In Book One of #DancingToTheWhiteHouse, the secret organization M.A.D.S. (Make America Democratic Socialist) persuades Congresswoman Ocasio-Cortez ("you don't have to listen to that Nancy Pelosi anymore") she's the only person who can prevent Donald Trump's re-election, destroy capitalism, and stop the extinction of the human race.
Buoyed by campaign promises such as ending racism with high speed rail lines and stopping global warming by abolishing ICE, along with the counsel of the Socialist Chorus ("Democracy huh yeah, what is it good for, ab-so-lute-ly nothing"), Alexandria-mania (featuring the campaign slogan Socialism. Don't Worry. It's Not Our Money) sweeps the country and Ocasio-Cortez becomes the front-runner for the Democratic nomination.
From AOC dance studios and Lin-Manuel Miranda's upcoming Broadway musical with Jake Gyllenhaal as Riley Roberts, to the Congresswoman guest hosting for Bill Maher, Stephen Colbert and Jimmy Kimmel during Put The Free Back In Freedom Week, the era of the Green New Deal seems inevitable. But not so fast. The Evil Witch hatches a plan to thwart AOC – setting the stage for her own daughter's candidacy.
Review Fix: What did you learn through the writing process that you weren't expecting?
Morgenstein: This was my first graphic novel and I fell in love with the genre. It offers so many fascinating possibilities through text and art. I was taken by the blending of the forms to tell a story.Review Fix: What are your goals for the book?
Morgenstein: I want to plant the flag and say conservatives can be funny, too. I've seen numerous studies by liberals who say we don't have a sense of humor. Gee, big surprise, like when liberals go to conservative events and say wow, they're nice people. Yeah, we're just like you. So I'd be thrilled if #DancingToTheWhiteHouse makes people laugh. You might not agree, but I hope you'll smile.
Review Fix: How would you like it to be remembered?
Morgenstein: The way you phrase this sounds like you have some info from my doctor I'm not aware of. Are you also making the funeral arrangements? If so, put on the headstone, To be continued.

Review Fix: What's next?
Morgenstein: Doing my Chef Boyardee promotion tour (I bet I never get invited to the Bill Maher show), working on Book Two of #DancingToTheWhiteHouse and also the next novel in my Dark Depths series, A Fastball for Freedom, which continues the story began in last year's critically acclaimed A Mound Over Hell about the aftermath of America's defeat by Islam in World War Three.