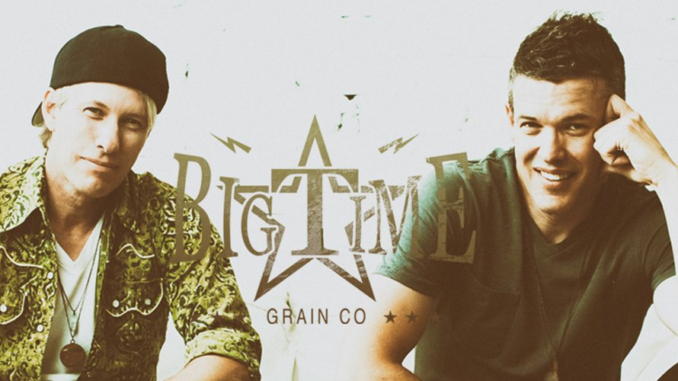 There are a great many ways to "sing the blues." The eclectic sound, a musical staple ever since its inception, gives a beat to the aching heart of the artist. The sound has also proven flexible enough to fit many genres and aesthetics. Big Time Grain Co. captures this motif in Sunday Morning, an inspired track that is a joy to the ears.

Right from the start, the rambling guitar makes a great introduction to the powerful vocals that follow. Following this the percussion kicks in to march the beat forward with its soft but solid drum line. This allows the guitar to come into its own, free from the confines of carrying the beat of the track. The guitar has a field day through the inspired folk, blues and Americana riffs it shows off. This goes through about the first minute before the vocals kick into high gear.

After a brief pause, the full breadth of the vocals of Big Time Grain Co. come in full force. Each vocalist brings a unique charm to the track. These changeovers and transitions bring power to the somber lyrics. Evoking a "Walk the Line" aesthetic, the lyrics detail life pursuing a dream while reflecting on the things that needed to be left behind. To celebrate the happiness felt and people met, to the artist, is not enough to staunch the feeling of loss. After all, "the only place my heart rests is with you, " laments the refrain.

Sunday Morning is an inspired listen full of personality. The inspirations used to bring the track to life are delightful. From the wide range of vocal talent to the excellently composed instrumentals, Big Time Grain Co. is looking to dominate your car stereo and your heart with this track. Overall, it may not be a bad idea to let them.