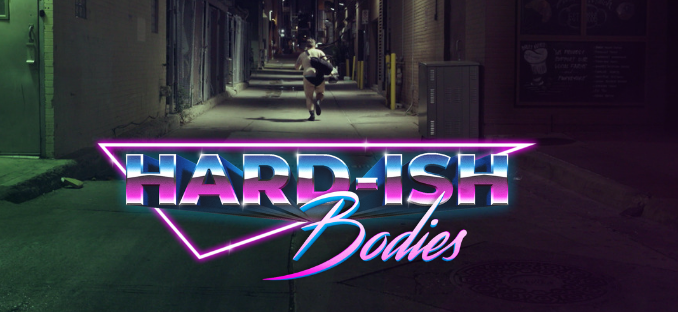 Mike Carreon is probably the last person that should be stripping in a movie. But that doesn't mean he isn't amazing in Hard-sh Bodies. Hilarious and encapsulating the fear and family nature of a stripper delivery service, Carreon's wrong door short is hilarious.
Nothing in this film is believable, but everything is smart and silly at the same time. The language is absurd, but it works. The lighting and shot selection is totally '80s noir, yet it's absolutely a modern-day film. So why does it work? Because of of these missteps are done on purpose to create the fun aesthetic. If nothing else, in just a few minutes, Carreon exposes himself on-screen in a variety of ways. Forget about his chubby, but lovable exterior, he shows us a love of cinema and comedy of a wise old film buff. He knows how to make us laugh, cringe and smile all at the same time.
Because of that, Hard-ish Bodies is an underdog film that positively deserves to be examined for the sum of all of its parts. While each of them, the cinematography, acting and story are unique, but together, their are absolutely six-pack ab worthy.