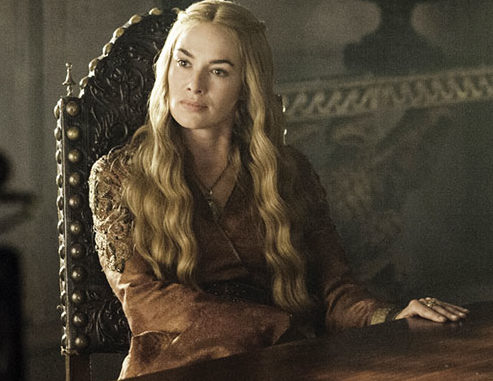 Review Fix chats with "Women in Game of Thrones" author Valerie Estelle Frankel, who lets details her creation process, what she feels the legacy of the series will be years from now and what's next.
For more on the book, Click Here.
About the Book:
Game of Thrones, one of the hottest series on television, leaves hundreds of critics divided on how "feminist" the show really is. Certainly the female characters, strong and weak, embody a variety of archetypes—widow queens, warrior women, damsels in distress, career women, priestesses, crones, mothers and maidens. However, the problem is that most of them play a single role without nuance—even the "strong women" have little to do besides strut about as one-note characters. This book analyzes the women and their portrayals one by one, along with their historical inspirations. Accompanying issues in television studies also appear, from the male gaze to depiction of race. How these characters are treated in the series and how they treat themselves becomes central, as many strip for the pleasure of men or are sacrificed as pawns. Some nude scenes or moments of male violence are fetishized and filmed to tantalize, while others show the women's trauma and attempt to identify with the scene's female perspective. The key is whether the characters break out of their traditional roles and become multidimensional.
About the Author:
Valerie Estelle Frankel teaches English at Mission College and San Jose City College. The author of 60 popular culture books and more than 100 stories and essays, she lives in Sunnyvale, California.
Review Fix: What inspired the creation of this book?
Valerie Estelle Frankel: Writing pop-culture-related works that analyze the big series is my thing…also I generally look at feminist issues in some of the more interesting shows and films (Wonder Woman, Buffy, Xena, Hunger Games, Divergent, Orphan Black, Doctor Who, Star Wars, Outlander, and now Captain Marvel). Further, it seemed like an interesting question — with powerhouses like Brienne and Arya, stripper prostitutes like Ros and Shae, and stripping powerhouses like Daenerys and Cersei, how feminist was the show?
Review Fix: What makes Game of Thrones worthy of a book like this in your opinion?
Frankel: The popularity and nuances and likeability tend to be my criteria. If I don't enjoy it (Twilight) or don't see much to say about it (Westworld), or it's not a blockbuster (so many wonderful novels), I likely won't do the analysis. Thrones has tons of interesting quirks and symbolism, especially in the books. I wrote an entire book just on the symbolism of the banners and the food the characters consume, mostly in George RR Martin's books, which have more detail (Did you know a golden rose symbolizes unfaithfulness in marriage? Go figure). I did another book on the prophecies and one on the larger world with its history and references to earth religions. There was also all the controversy around show issues, especially the sex and violence.
Review Fix: What was the writing process like?
Frankel: Close watching and rereading started it off. When I do all that, I take notes on interesting character moments. In this case, my thesis was something like "The characters offer a spectrum of strength and independence–let me explain individually which ones are weak models or powerful ones." While I was at it, I considered historical context (were there historical women like Brienne? Catelyn?) and especially agency (Meera kicks butt, but she spends 100% of her story helping Bran fulfill his quest. That's a problem.)
Review Fix: In your opinion, how do you feel people will feel about Game of Thrones in a decade or so?
Frankel: No idea. So many of these shows lose the tension about spoilers but are still fun to rewatch. Harry Potter is doing all right. And of course, some of us book purists still hold out hope for more releases.
Review Fix: What did you learn about GOT through the writing process that you weren't expecting?
Frankel: As I went down the list, fewer female characters were questing for the throne or questing independently at all than I expected–only Daenerys, Olenna, and Yara were playing the Game of Thrones while Arya went off on her own (at least, through season three, when my book ends–at the moment, Cersei and Sansa would join the list of women playing the game, but the current feminism is doing much better than it was). In contrast, fourteen men like the Baratheons were playing the game and seven like Bran and Jon were refusing it yet setting out on their own paths. Lysa, Cersei, Melisandre, and Catelyn lost points in this system because they were playing the game to put male characters, not themselves, on the throne. Many many women like them were acting entirely to support a man. Many other female characters were predominantly love interests like Talisa and Ygritte (remember them?). Daenerys was basically the only woman with a male entourage of characters supporting her path and being sacrificed to affect her. Broken down like that, the numbers made quite an impression.
Review Fix: What are your goals for the book?
Frankel: To analyze, inform, and help creators of stories like this to see some of the issues they may have overlooked. Also to entertain–it's an interesting discussion for hardcore fans.
Review Fix: How would you like it to be remembered?
Frankel: As the author of many books on pop culture who expanded knowledge about the franchises, especially on the topic of the Heroine's Journey (many of my books have at least a chapter on that arc).
Review Fix: What's next?
Frankel: Two anthologies on Fourth Wave Feminism in Scifi-Fantasy are coming next. One on film, one TV. I'm also doing a couple books on superheroine archetypes.
Review Fix: Anything else you'd like to add?
Frankel: It's a fun show and the creators certainly deserve points for learning from fan complaints and changing the content after season one.