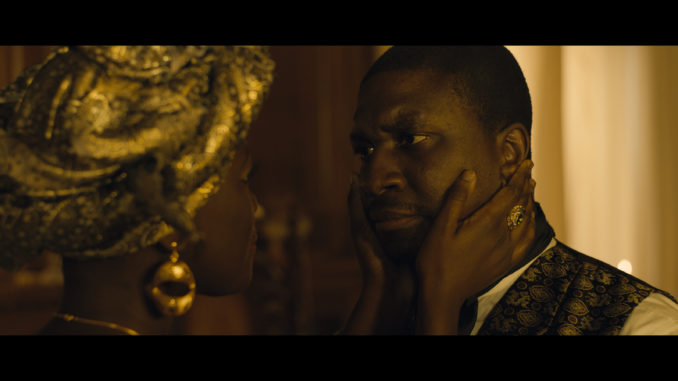 Review Fix chats with Adetokumboh M'Cormack, who discusses the inspiration and creative process behind his newest film, "The German King."
Review Fix: What inspired this film?
Adetokumboh M'Cormack: As an African actor, I found many of the roles written for us tended to be stereotypical. I would watch these films and tv shows that did not reflect my experience growing up on the continent. Africa is constantly portrayed negatively as a land of impoverished people needing to be saved. I became a filmmaker to change the narrative and tell positive and empowering stories about Africans. I wanted to make films about unsung heroes like King Rudolf Douala Manga Bell, who fought against oppressive German colonial rule during the First World War. I also wanted to show a film that celebrated the richness of African culture.
Review Fix: How difficult was this film to put together?
M'Cormack: Doing a period piece is always a challenge. They tend to be quite expensive. The film is set in 1914 so literally, everything- the costumes, the props, the sets, jewelry all had to be authentic to the period. Most of the film takes place mostly in two palaces in two different countries – Germany and Cameroon. I had to find these incredible locations that would work within our budget. We needed German military costumes for the Kaiser and the extras. We had to have separate costumes for the African soldiers, chiefs and kings. Our production designer Stephonika Kaye and my costume designers Mahriama Suma and Makenzi Jordan were absolutely phenomenal. They really helped bring the world I was portraying to life.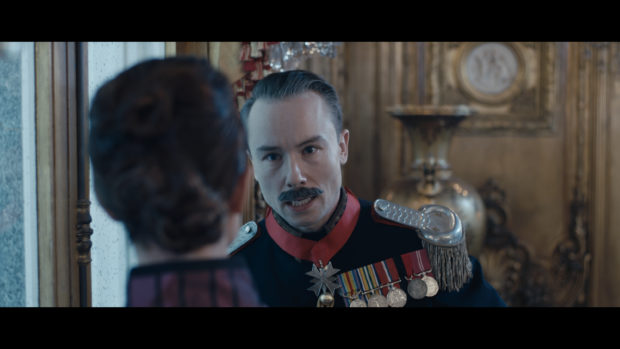 Review Fix: What films have inspired it the most?

M'Cormack: I would watch movies like Amadeus, Braveheart, and Lincoln and think – I wish we had more films that celebrated our great African heroes. I wanted to make something that was powerful and cinematic. I am a big fan of David Fincher and if you watch his movies like The Social Network you see he often uses a color pallete of blue and yellow to convey different moods. In The German King, my cinematographer Justin Janowitz and I decided to give Cameroon more yellow tones, giving it a distinctly warmer feel, while we gave Germany a colder, bluish tone. These colors collide when my character Rudolf Douala Manga Bell is being interrogated by a German officer, representing a clash of the two countries. Our colorist Mark Todd Osborne did a brilliant job bringing those colors out.
I remember watching the film Stanley Kubrick's Barry Lyndon and so much of it was shot with candles as the only light source and it worked beautifully. We decided to use a similar approach in The German King. There are some very dark scenes in the film, lit almost entirely by candlelight, which is extremely unique, bold and difficult to accomplish. But the end result is magical.
Review Fix: What have you learned about yourself through this entire process?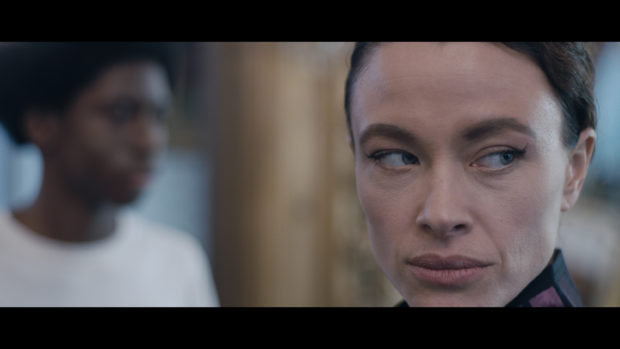 M'Cormack: When you are the writer, director, producer and lead actor – the entire production is pretty much your responsibility. You're wearing multiple hats and dealing with literally every aspect of production. If something went wrong, I had to be a problem solver and figure it out. I learned to think quickly on my feet.
Review Fix: Tell me about the cast.

M'Cormack: My cast was amazing! Since it's fundamentally a Cameroonian story, I wanted to work with as many Cameroonians as possible. Constance Ejuma is an extraordinary Cameroonian actress and the only person I could imagine playing my character's wife Emily. She was able to identify with the character and story. I brought Cameroonian actor Jude Yong on board to play the sultan who happened to be from the same place as the character he was playing. I cast Lenny Juma as the Douala chief. In addition to working as an actor, Lenny also worked as a casting director and cast me in my first film 25 years ago! We both happened to be living in Kenya at the time. It was an incredible experience getting to work with this man who was responsible for starting my acting career. Every one of my actors in this film was just stellar.
Review Fix: What was the feeling like on set?
M'Cormack: I think we all felt like we were a part of something special. As I prepared for the character, I got in touch with some of Rudolf Douala Manga Bell's living relatives who gave me so much information about his life. We all wanted to do this great man's story justice. It felt like we were honoring the memory of not only Rudolf Douala Manga Bell, but the millions of Africans who were killed during colonial rule.
Review Fix: Why is the topic of this film important today?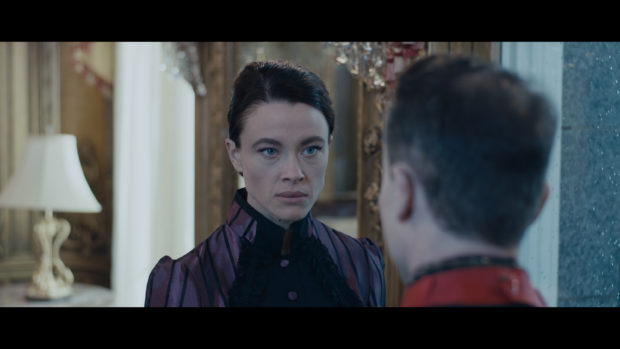 M'Cormack: The film presents a world in which Africans were being killed, enslaved, forced out of their homes, put in concentration camps. Because of the color of their skin, they were seen as inferior. Fast forward 100 years and there is still so much injustice in the world. People are constantly persecuted because of their race, religion, sexuality, immigration status. The German King film shows that there is more that unites us than separates us. That as human beings at the end of the day, no matter who you are, or where you're from: we all want the same things. A world in which we can live free of persecution. Where we can be accepted and respected for who we are. The film also shows the importance of standing up and speaking out against injustice.

Review Fix: What's next?
M'Cormack: I am working on the feature-length version of The German King that we plan on shooting next year. I am also writing and directing a superhero project that ties in West African folklore.