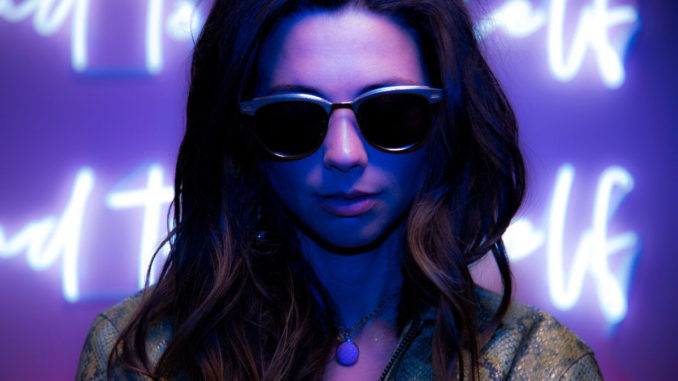 Review Fix chats with singer/songwriter Elodie Rêverie who discusses her introduction to music, goals and creative process behind her new single, "Skeleton Castle" and more.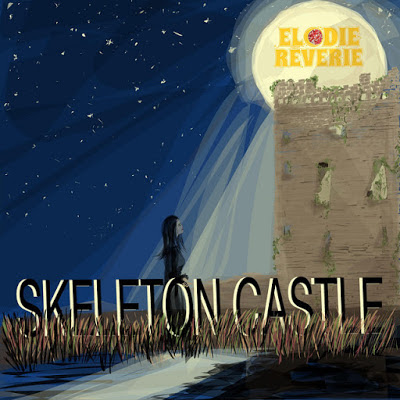 About Elodie Rêverie:
Growing up constantly surrounded by music through her jazz enthusiast father, Elodie found herself through the records of the greats: The Rolling Stones, Dusty Springfield and Fleetwood Mac just to name a few. It wasn't until her college years that she would begin her songwriting endeavors. Through an assignment to create a documentary, Elodie felt the recorded failure of her venture in song-writing would create an interesting story arc. However, Elodie struck gold.
Elodie Rêverie's latest release, "Gold Rush" has garnered over 12K streams on Spotify in just a few weeks of its release and "Skeleton Castle" has garnered over 29,000 so far. With numerous singles in the works, be sure to keep your eye on this rising artist.
Review Fix: How did you get involved in music?
Elodie Rêverie: In hindsight, I wonder if everyone was as fond of the song twinkle twinkle little star as I was which is the first song I remember learning…
I started taking piano lessons at five years old and I continued to take classical lessons until I was 18 so I grew up with music being a part of who I was, what I did to let off steam, what sounds filled my head…I used to hear melodies with multiple instruments I couldn't translate into a piano and so when I decided I wanted to learn to produce as a part of my New Years' resolution in 2019 which was out of the blue, I've been able to bring to life multi-instrumental sounds.
Review Fix: What's your creative process like?
Rêverie: I'm a stream of consciousness writer which lends itself well to creating songs—I write down a stream of lyrics and that usually lays the foundation for a song and I almost always do this on my iPhone because inspiration strikes me at the most unexpected times. I then draft the lyrics into verses and a chorus, bridge, etc. The next step is to make a beat on Logic around the lyrics and then I get into the studio! It's a nice little system.
Review Fix: What inspires you?
Rêverie: I think the sense of place inspires me—I just wrote lyrics to a song after going to a lookout point in Los Angeles and felt rejuvenated and clear-headed early today and I'd been in a rut with songwriting recently. I also like exploring conceptual themes that tie in with history which my song "Gold Rush" does is very much about Los Angeles.
Skeleton Castle" was written in Scotland and the song is about family in general where I have strong ties and could've only been written there.
Review Fix: How would you describe your sound to someone who has never heard you?
Rêverie: I like how a very talented writer I've come to know Travis Erwin has described my music because given how I draw from such a vast variety of influences. He says that I tend to use hammering melodies and that my vocals are ethereal and sultry or something along those lines!
Review Fix: How are your live shows different from your studio work?
Rêverie: Great question. When I perform live I have these gold sneakers with LED lights that light up! I am inspired by the old school chanteuse style of performance- I'm not big on-stage banter which feels cheesy for me as an artist but hey, that could change.
Review Fix: What inspired your latest single?
Rêverie: I touched on the inspiration for my latest single above but I will go more in-depth…in May of 2019, I went on a songwriting retreat hosted by the legendary Verlon Thompson in Scotland. It was the first time I returned to the country where I have my fondest family memories—my Scottish ancestors once occupied castle called Castle Threave, and its a ruin now but I forced my family to hike 4 hours to it and while they were a bit underwhelmed given my fantastical descriptions of the castle and exhausted from the journey, I thought it was so beautiful and now I felt so connected to something.
So anyway, when I returned to Scotland for this retreat, I started to feel sentimental. My parents split up and so the song for me not only sprung from my deep connection to Scotland, but it traces me making peace with their split which was painful for me. I made the beat the next week in my hotel room in London and I think the uplifting energy was definitely deliberate and the country influences are inspired by Verlon and the other attendees at my songwriting retreat, many of whom reside in Nashville, and I can't say I'd ever thought about dabbling with anything in the folk/country/American realm previously.
Review Fix: What are your goals for the rest of 2019?
Rêverie: Goals for the rest of 2019? I want to get some mixes of songs I've written finished and work on my live set because I feel I have some untapped creativity waiting to be unleashed! I also just want to stay fulfilled ambitious and grounded—it's easy to feel consumed with self-doubt when it comes to trying to find space in such a competitive industry.
I definitely would like people to know my name and my music, otherwise, I wouldn't have taken a stage name and so sometimes I find myself worried about failing if that doesn't happen- – a goal of mine is to work on my perception of what I'm doing.
Review Fix: What's next?
Rêverie: On the immediate horizon is my first music video! I made a go fund me today and have 25 dollars so far! Maybe someone reading this can help get me to 30 dollars so here is the link :) https://www.gofundme.com/f/fire-in-the-desert-music-video
Review Fix: Anything else you'd like to add?
Rêverie: Yes! Connect with me on Instagram @elodiereverie.
If you like my music and what I have to stay the best way to stay in the loop with my upcoming releases and shows is to sign up for my mailing list which can be done on my website, www.elodiereverieofficial.com.