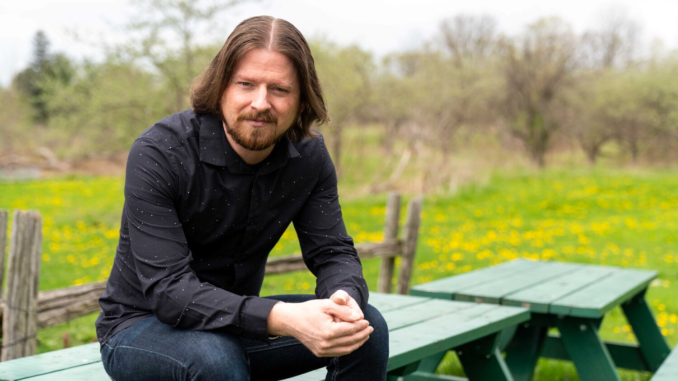 The art of music is one that lends itself to self-expression. It can be a fairly simple task to pour one's heart into a song and some even succeed in conveying a feeling. Some are able to do this masterfully, as Matt Zaddy proves in his latest single. "Busy" is not only a great name for this eclectic track because of its upbeat and dynamic aesthetic, but also a reflection of how lively it is. The track has much to love and will no doubt be stuck in your head after just one listen.

"Busy" has a slick aesthetic on a solid rock foundation. The track is able to go from an explosive intro, to a smooth and sensual transition into its softer dynamic. This isn't to say the track is without excitement, as the guitar pushes a mysterious aesthetic along the head-bobbing percussions. The bass is deep, and wavy, cradling the other instruments as it guides the beat. It is groovy and full of life, with a bit of a dance vibe to it. The vocals of Matt Zaddy are smooth as butter and offers a dynamic aesthetic. It goes well with the track and only adds to its personality when he digs deep and delivers a raspy note, along with other vocal directions throughout the track. "Busy" is a fun, robust and memorable track. The chorus will stick with you, as you will feel each time you hear "We're slippin' away" and might just catch yourself bobbing your head at the same time.

"Busy" is a fantastic first impression for Matt Zaddy's new album. The lively instrumentals, helmed by fantastic guitar and deep, groovy bass offers a fantastic vibe. The elements of funk and jazz are subtle, but fun and sensual. The track is one that will make you want to move your hips, offering a great jazz club style aesthetic. "Busy" deserves a listen, as it is a fun look into what is to come from this funky, soulful artist.