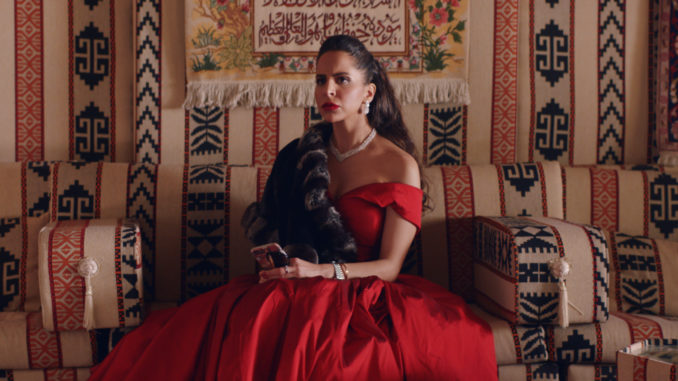 Review Fix chats with Dunya's Day director Raed Alsemari who lets us know what inspired the film and more.
Review Fix: Why is the topic of this film important today?
Raed Alsemari: At its core, Dunya's Day is about one woman's relentless pursuit of status. I was excited to write an Arab woman in a position of privilege – a protagonist who's flawed but fierce. I think Dunya's drive – how far she'll go to protect her social standing – can be both horrifying and relatable.
Review Fix: What inspired this film?
Alsemari: It began with the character. I wanted to capture a woman from a specific subset of Riyadh society – where veganism is trending, and graduation parties are akin to the Met Gala.
Review Fix: How difficult was this film to put together?
Alsemari: It wasn't easy. I was developing the script in New York, and there was little infrastructure in Saudi at the time. Luckily, my producer Sarah Elnawasrah was in Riyadh preparing for the shoot. From the beginning, our biggest challenge was casting the lead role.
It was crucial to find a performer who wouldn't trivialize Dunya or her need for social validation. After weeks of auditions, my producer and I had a sudden epiphany – our Dunya was in the room all along. We ended up casting our casting director Sara Balghonaim. I'm thankful she agreed. The film wouldn't work without her star-making performance.
Review Fix: What was the feeling like on set?
Alsemari: Going back to Riyadh for Dunya's Day was special. There's so much untapped potential in my hometown – untold stories and eager talent. Most of our crew had rarely – if ever – been on a film set, but it didn't matter. Everyone was devoted to making this film and that energy was gratifying. I'm grateful that I felt supported enough to experiment and to be playful without fear of judgement.

Review Fix: How have audiences been reacting to Dunya's Day?
Alsemari: Audiences have been vocal. We're fortunate to have shared the film at over 30 festivals and screenings so far. There's an immediate reward to hearing laughter in a theater. But beyond that, it was gratifying to be approached by viewers from different backgrounds to say they connect with the character and even "know a Dunya in real life." When I wrote the character, I was aware of her potential "unlikability," so it's a humbling surprise to hear that this many people empathized with Dunya.
Review Fix: What films have inspired it the most?
Alsemari: I grew up enjoying irreverent female-driven films, like Heathers and Mean Girls. Initially, it was exciting to see a film like that rooted in my hometown. When planning the visual approach with my cinematographer (Olivier Theurillat), we drew inspiration from Pedro Almodovar's Volver.
Review Fix: What have you learned about yourself through this entire process? 
Alsemari: That I'm ready to go back and make another film. Going home and collaborating with new talent just makes me want to do more.
Review Fix: Describe the film in one word.
Alsemari: Colorful.
Review Fix: What's next?
Alsemari: I'm developing a feature film inspired by Dunya's Day – a wedding film with the same character, world, and tone. There's immense potential in dramatizing a Riyadh wedding and exploring the absurdities of being young, privileged, and Saudi.