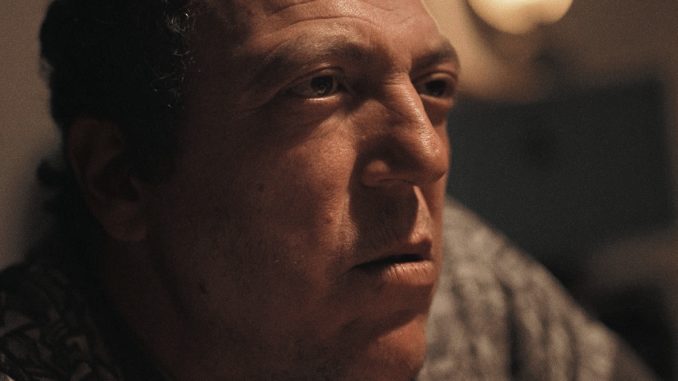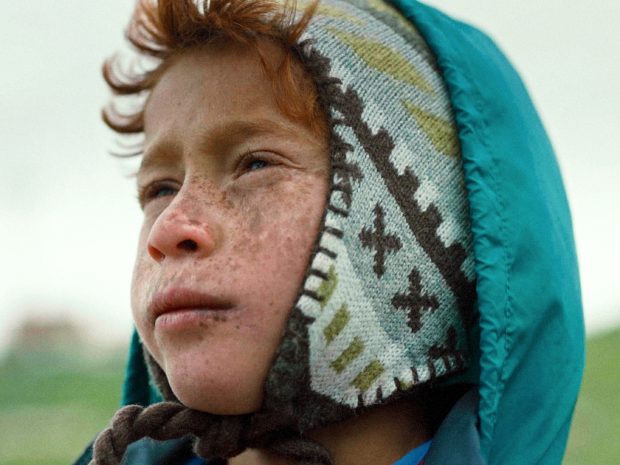 Review Fix chats with "Brotherhood' director Meryam Joobeur to find out about the film's origin, creative process and more.
About Brotherhood:
Mohamed is deeply shaken and suspicious when his estranged eldest son Malek returns home from Syria to rural Tunisia with a mysterious young wife in tow. The emotional complexities of a family reunion and past wounds lead to tragic consequences.
Review Fix: Why is the topic of this film important today?
Meryam Joobeur: The core message of Brotherhood is the importance of open dialogue. The family in my film struggle to communicate and address past wounds and because of this, there are tragic consequences.
I believe that in today's world communication is becoming increasingly strained and polarized on both an interpersonal and global level. I felt that it was important to look at this issue on a family level since family is the building block of society and if we can progress on this level we can address the wider society.
Review Fix: What inspired this film?
Joobeur: The journey of Brotherhood started with a chance meeting in February 2016 with two red-haired Tunisian brothers, Malek and Chaker, in rural Northern Tunisia. It was my first time in the north of Tunisia and I planned a weeklong road trip to discover more of my country. On the third day of the trip I spotted two brothers leading a flock of sheep across a lush green hillside. The contrast of their unique faces filled with freckles against the green landscape immediately struck me and I stopped the car to see if I could take their photograph. Malek, however, was protective of his younger brother and refused. I continued on my trip but was deeply marked by their faces and the mystery of their lives.

During this trip I also learned that a neighbouring town Sejnan had experienced a surge of radicalization post the Tunisian revolution in 2011 that ousted the dictator Ben Ali. A higher than average percentage of men from the Sejnan region had gone to Syria. This knowledge and the encounter with the brothers became the basis for the narrative of Brotherhood; a story where the eldest son of a rural family returns home from Syria and the consequences his return has on the family. I knew I wanted to address this social issue through the intimate lens of one family and I also knew that I wanted Malek and Chaker to act in the film. So… A year later I went searching for them without knowing their names and where I had found them. I searched from village to village asking random strangers about the two redheaded brothers but was met with puzzled expressions or no leads. Then miraculously, with hope almost fading, I managed to come across the exact location where we met and found a shepherd who pointed out their house. Excitement and nerves built as I landed on their doorstep with the script for Brotherhood. In my script I had written a role for a third, much younger brother that I thought I would have to cast but to my surprise, the first person to emerge from the house was their youngest brother, the eight-year-old Rayene, with the same red hair and freckles.
Review Fix: How difficult was this film to put together?
Joobeur: I made a conscious choice to keep the approach simple in all aspects- storytelling, scale of production, budget etc. This helped us to adapted to the unforeseen circumstances that are to be expected when shooting in very remote regions.
Review Fix: Tell me about the cast.
Joobeur: The casting process started with the real life brothers and non-professional actors Malek, Chaker and Rayene.
The challenge was to find two professional Tunisian actors that could believably play their parents since red hair and freckles isn't common in Tunisia. For the role of the father I looked at photographers of different Tunisian actors and was immediately drawn to actor Mohamed Grayaa. There was something in his eyes- a depth and weight- that captivated me instantly and I offered him the role based on his photograph. For the mother, the Tunsian producer of the film Sarra Ben Hassen introduced me to actress Salha Nasraoui. I met Salha for a coffee and moment she introduced herself I knew she was perfect for the role because of her natural strength and warmth. Luckily both Mohamed and Salha were physically convincing as the parents of Malek, Chaqer, and Rayene.

The only official 'auditions' were held for the role of Reem, the mysterious Syrian wife of Malek. I auditioned about fifteen girls and Jasmine Yazid stood out for the natural melancholia in her eyes.

Review Fix: What was the feeling like on set?
Joobeur: The physical conditions on set were challenging (harsh weather conditions, small team etc…) but we all felt nourished by the intense creative exchange on. Many of us were unknowingly searching for this type of connection in our lives and I feel blessed that the project was able to bring us together.
Review Fix: How have the audiences been reacting to Brotherhood?
Joobeur: The reception thus far has been really touching because audiences both at home and abroad have been challenged and moved by 'Brotherhood.' I sensed a keen interest from audiences to know more about the characters and their world. I was asked after a screening in a Tunisian juvenile detention center, 'why does the film pose many questions but doesn't reveal answers?' In a high school in Park City Utah, American students wanted to know the relationship of Tunisians to religion. These types of questions led to meaningful discussions about the social and emotional complexities of the narrative and opened minds to how the Arab/ Muslim world has suffered with the rise of radicalization.
Review Fix: How did you feel about your film making it on the 2020 Oscar Shortlist?
Joobeur: It's an incredible achievement for all of us. It's also very affirming to the idea that art made with a focus on heart can transcend language and cultural boundaries.
Review Fix: What films have inspired it the most?
Joobeur: The films of Wong Kar-Wai, Gus Van Sant and Hayao Miyazaki have inspired me the most!
Review Fix: What have you learned about yourself through this entire process?
Joobeur: Every step of the way in making Brotherhood, life sent signs that this was an important moment in my filmmaking and my life because I understood the power of my instinct. I came out of the experience of Brotherhood with more confidence in my abilities and a renewed sense of faith.
It's still difficult for me to make sense of how a brief two-minute encounter with two redheaded teenagers on the side of the road could have lead to such profound experiences and connections. Life works in mysterious and beautiful ways and I've come to appreciate this in a much deeper way because of Brotherhood.
Review Fix: What's next?
Joobeur: I'm developing Brotherhood into a feature film! The narrative approach is going to be very different but it will have the same lead cast. I'm excited about deepening the collaboration with the actors and creative leads!
Review Fix: Anything else you'd like to add?—
Joobeur: Follow your instinct!!