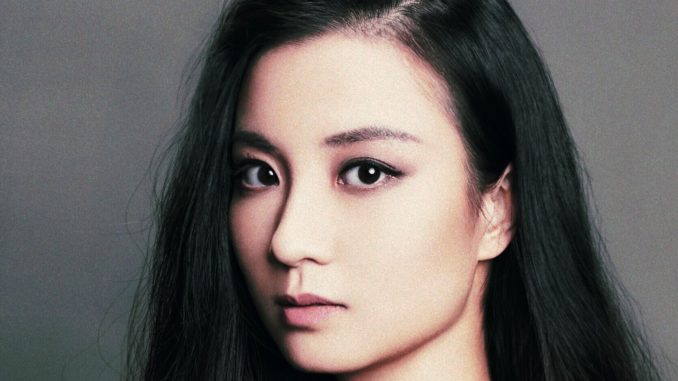 Review Fix chats with singer/songwriter Kay Kueen, who discusses her new EP, A Place Called Home is Not a Place," as well as her origin in music and plans for the future.
Review Fix: How did you get involved in music?
Kay Kueen: My dad is a musicologist and my mom was an opera singer, so music runs in my family. I grew up listening to lots of classical music and started playing piano when I was 4. For a long time I was on the path of being a classical music composer, so I've written music for orchestras as well as commercial music.
I was always into rock and jazz, though, and sang in several local bands in Beijing, including a Shiina Ringo cover band. After I came to the States in 2008 I found myself more and more working elements of my rock and jazz bands into my classical music, and writing more for myself as a singer.
Review Fix: What's your creative process like?
Kueen: When I have immediate ideas in terms of song structures and arrangements, I'll type those down in my phone. When vocal melodies come across my mind, I'd record them with my phone too. When I'm writing something like an orchestra piece, I write a sketch or short score using keyboard to try out chords, and then expand and orchestrate using a scoring program. When I'm producing songs, the vocal lines and the chords often come into existence together, they can't be separated since the chords contain the signature colors for the melodies. Then I arrange the whole song in an audio workstation, usually Logic. The songs often have a basic theme first, but the detailed lyrics actually always come after the music.
Review Fix: What inspires you?
Kueen: The content of my songs goes in phases. They are always about a personal experience, an emotional state, or how I feel after watching/attending something. There is always a subject or a character in each song, such as wolves on the Siberian Plain, a carnival, a samurai, a dream interpreter etc. The songs in this EP are influenced by surrealist artists. Each song has a lot of objects and images in it, each of which has a story behind it. Right now I'm working on a new set of songs that's more influenced by modern social events, culture, and common psychological issues within different groups of people.
One of my main interests is psychology. I like studying the human subconscious, dream analysis and early age trauma, and am also interested in life science, biology and cosmology. I'm a big nerd about astrology and how cosmic activities affect human social psychology. Basically any mysterious topics get me excited. I also like watching psychological thriller movies while eating my homemade soup. All those things have inspired by musical languages and colors.
Review Fix: How would you describe your sound to someone who has never heard you?
Kueen: I'm a nocturnal animal and lone ranger in general. I like wearing dark and simple colors. I like something sensual, spiritual, cosmic, otherworldly, mysterious, and intense. So my music has similar vibes, and lives between genres such as electronica, alternative rock, dark wave, avant-garde folk, trip-hop, neo-soul, vintage art pop etc.
Review Fix: How are your live shows different from your studio work?
Kueen: The arrangements of the studio versions are often different from their live versions. I do basically all the studio arrangements myself. My husband Brendon records the guitar parts, and my long-time collaborator producer Mark Lee does all the mixing and mastering and has a lot of input on the programming/production side. I always need to do new arrangements for the live shows. I'm lucky to work with musicians that bring their own awesome ideas after hearing the recordings. The show that I did last week, the band included guitarist Brendon Randall-Myers, drummer Mark Utley and bassist Tristan Kasten-Krause. I feel like musically we understand each other and cope with each other easily.
Review Fix: What inspired your latest single?
Kueen: I wrote Atmospheric Zebra after I left composition school and was basically homeless, moving between temporary places in the States while going through an intense breakup and other personal crises. The song's lyrics are a bunch of unrelated objects that form the shape of a larger object, inspired by Dali's surrealist paintings. I named the song for a zebra because of the animal's black and white looping pattern, which – like a tree's growth rings or a time tunnel – represents Nietzsche's idea that with infinite time and a finite number of events, events will recur again and again infinitely. In the music, these loops are represented as multi-layered repeating patterns in the background of the song. The second part of the song kind of falls apart, then puts itself back together for a last chorus, echoing the way I felt my own life moving into chaos and self-destruction, then putting itself back together again.
Review Fix: What are your goals for the rest of 2019?
Kueen: Since there's only one month left for 2019, I'm mostly just focusing on releasing this EP and maybe doing another New York show before the end of the year. I'm also working on producing new songs for next year's releases.
Review Fix: What's next?
Kueen: I have many plans for 2020. After releasing this EP, I'd like to perform more shows in the beginning of next year. I plan to release a few new singles next spring, along with a couple music videos. And next fall I plan to release a new album that's more of alternative/prog rock vibe, and hopefully will set up a small tour. I also have a career in China so my schedule often goes with the plans there. I might still have concert music and crossover projects to work on too.