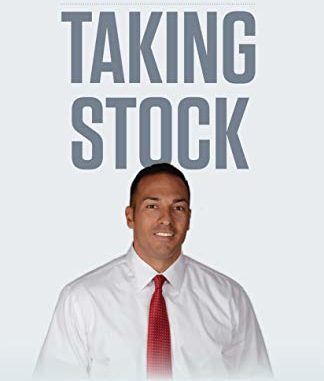 Review Fix chats with "Taking Stock: Protect Your Wealth and Create Reliable Income for a Happy and Secure Retirement" author Ryan Skinner, who discusses how he went from a heroin addict to a best-selling author on Amazon and more.
Review Fix: What inspired this book?
Ryan Skinner: "To whom much is given, much is expected" -I was a hopeless heroin addict who lost everything, but through the grace of God working through other people, I have been able to recover and live an amazing life. I see hopeless addicts all over the place and it crushes me-  I'm involved in the HEAT (heroin education and awareness task force) which helps addicts in the state and court system to recover to a healthy life and I run a weekly program at the Billerica house of correction.  I want these suffering souls to know there's a better way of life and that if they're willing to follow some simple instructions/guidance that they can live the life of their dreams.
Review Fix: What did you learn about yourself through this process?
Skinner: Through the process of getting clean I realized that deep down inside of me there's a fight that wants to succeed more than I'm willing to fail… that there's a divinity in each person that makes us Special and able to do amazing things. I have come to realize that if I live by Spiritual principles (most of which my mom taught me as a boy, but I wasn't ready to hear back then) that I can tap into the energy I call God and through that ALL things are possible.
As for through the process of writing the book (and this email) I realize how emotional I am when I think of those times…they seem like a dream… even when I enter the jail to work with guys it doesn't seem like somewhere I could ever end up… but I did…THAT EXACT JAIL. As I wrote, I kept thinking about how amazing my life is, how dreams (and some that I wouldn't have had the guts to dream) have come true. I married the girl I lost at 25 to drugs and my behaviors, I built the business back that was lost and now it's better than ever because it's built on God -I try to service folks in a way that is truly altruistic. I have two daughters. Yes, I'm a dad. My youngest was born Nov. 27 this year. I have my extended family in my life and have friends that are truly brothers and sisters.  My team at work is a real part of my family, my soul- there's just something special.  In my 20s like most kids, I was concerned about money and material crap, yes crap; however, this journey has taught me that we are Spiritual beings here having a physical experience and our job is to love and support others, even strangers, especially strangers while trying to grow closer to the divinity that exists on earth and within us. 
Review Fix: How does it feel to be an Amazon best-seller?
Skinner: It's funny I often forget that ever happened…  when I was in my 20s I was insecure so I looked to accolades and other "fluff" to fill an inside void, but these days I judge myself on how much charity I do and the look on my kids' faces. I'm honored to be on this list just as I'm honored to be at the top three of the leader board for my job at all times, but truth be told, I only know because I've been told- I've never seen either. 
What are your goals for the book?
Review Fix: Who do you think will get the most out of it?
Skinner: I think it would work great for anyone who has felt pain whether it's an addiction, poverty, or just the pain that comes from this world- it should inspire them to see if I can do it anyone can.  Anyone nearing retirement needs to read this book- our process is unique and it's the process we use that's allowed me to come from being on the streets then jail to being at the top of my industry.
Review Fix: What's next?
Skinner: I look forward to working to help those who don't have a voice- those born into poverty and those who the world has forgotten. I want to set up a program to help guys coming out of jail to smoothly transition into society.  I am going to start working with other prisons and try to reach even more folks in pain. 
Review Fix: Anything else you'd like to add?
Skinner: I'm very honored and humbled to be doing this interview. I should be dead or incarcerated and instead, I'm sitting here in my living room with my pup and my oldest daughter. Blessed.