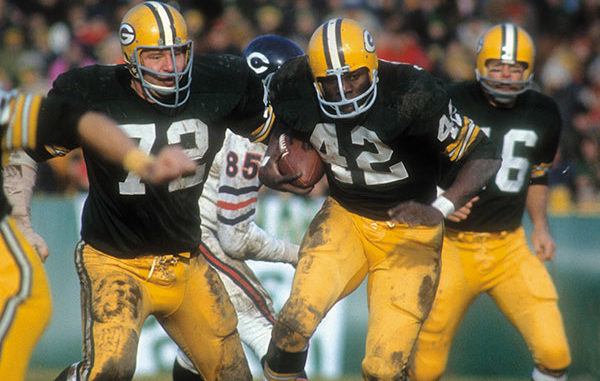 Review Fix chats with "The Year the Packers Came Back" author Joe Zagorski, who details the creation process of the book and why the '72 Packers are an important team in NFL history.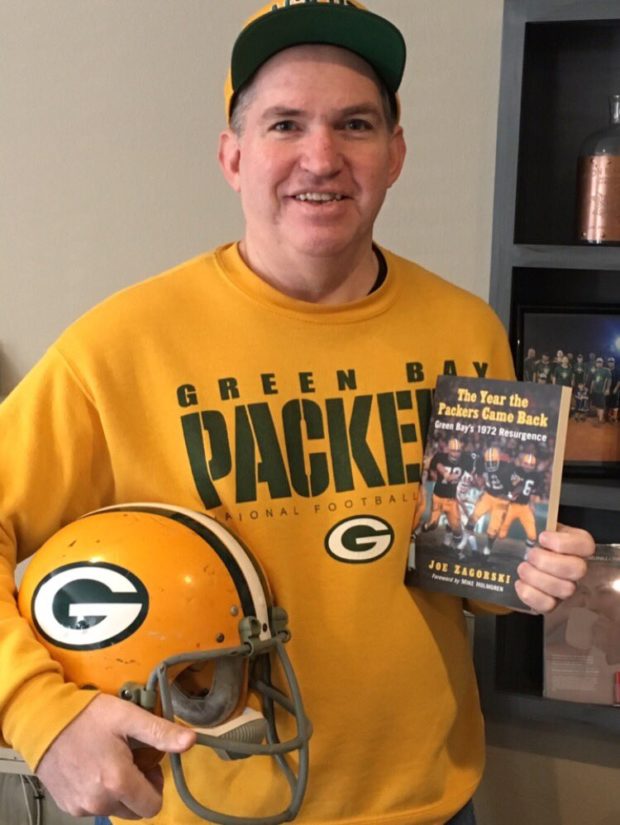 About The Year the Packers Came Back:
The 1972 Green Bay Packers were not expected to challenge for a playoff spot, or even to top their four victories from the season before. But the players were an eclectic group of over-achievers, 20 of whom were brand new to the team. Despite disheartening decisions by a questionable head coach, they gelled almost immediately and by season's end became the only Packers team throughout the 1970s to earn a division title. This book details how they succeeded beyond all expectations and tells one of the great stories in pro football history.
About Joe Zagorski:
Former sportswriter Joe Zagorski has been a member of the Pro Football Researchers Association since the mid-1980s, and has written numerous articles for their monthly publication The Coffin Corner. He has also written articles for the internet site Pro Football Journal. He lives in Oak Ridge, Tennessee.
Review Fix: What inspired this book?
Joe Zagorski: The inspiration to the 1972 Packers book came from knowing that they were the only Green Bay team during the decade of the 1970s to go to the playoffs. I knew that they lost to the Redskins in the first round of the playoffs, 16-3. But I didn't know all of the backstory that surrounded that game. With each thread that I uncovered, several new ones popped up. I guess it was just natural curiosity to try and figure out why this or that happened, and how this or that happened. Added to all of that was the fact that several of the players on that team were very candid in telling their stories. Finally, I knew that no one had really written about that team before, so I figured that I would.
Review Fix: What was the writing and editing experience like for you?
Zagorski: The writing and the editing experience for that book was easier than my first book (The NFL in the 1970s). Of course, that book was a very comprehensive book that was near 450 pages long. The 1972 Packers book is around 250 pages, so less time was required. Writing it involved several rewrites, and as you know, you typically do your best writing when you are in the proofreading stages. That is what happened with this book. I wasn't totally satisfied with it until I got the proofs. By that time, I felt that it was finally ready to submit to the publishers.
Review Fix: Did you learn anything you weren't expecting?
Zagorski: I think the thing that I learned that was unexpected was the fact that I was unable to uncover much that was favorable to the story's antagonist, Packers head coach Dan Devine. I was hoping to balance the scales somewhat by purposefully trying to include stories and anecdotes that would paint him in a more favorable light. Unfortunately, most of the stories and information that I uncovered spoke of how unprepared and how poor a head coach he was. I eventually came to the realization that the readers will have the final say, so I just wrote everything that I could corroborate.
Review Fix: What else makes the 72 Packers featured here so special?
Zagorski: The thing that strikes me the most about that 1972 Packers team is the fact that they had to deal with the poor and distasteful examples that their head coach displayed to them every day, that they played one of the toughest schedules in the NFL that season, and yet they still managed to achieve a 10-4 record and capture the NFC Central Division Title. Added to that is the fact that 20 of the players who comprised that roster were brand new to the team, acquired by trades or through the draft or free agency. They just seemed to gel overnight. s the season wore on, they chalked up one big win after another. You could almost feel the momentum pick up week after week with that team.
Review Fix: What was it like to work with Mike Holmgren?
Zagorski: Coach Holmgren is great. Coach Bill Belicheck of the Patriots gets a lot of press for being a historian of the game, and rightly so (I sent him a copy of my first book, and he sent me a signed letter thanking me for the book). But Coach Holmgren is also a historian of the game. He is fully aware of his place in NFL history. He was a joy to work with, and he turned in his foreword for the book very quickly. I think that he will someday get enshrined in Canton, Ohio, at the Pro Football Hall of Fame. At least I hope that he does.
Review Fix: How do you think they'd fare in today's NFL?
Zagorski: In today's NFL, the 1972 Packers would not fare too well. First of all is the obvious…all of the players today are bigger, stronger, and faster than the players who were playing in 1972. Also, the Packers of 1972 really did not have much of a passing game. They were primarily a running team. Now don't get me wrong, running the ball is fine, but if you can't pass the ball in 2020, forget it. You won't stand a chance. What is really another thing that stands out regarding the '72 Packers is the fact that their opponents all knew that they would run the ball, yet somehow, someway, their opponents were unable for the most part to stop the Green Bay rushing attack. To know what your opponent is going to do, and still be powerless to stop it…that speaks to the special talents that comprised the Packers running game in 1972.
Review Fix: Who do you think will enjoy this book the most?
Zagorski: I think that first and foremost, longtime Packers fans will enjoy this book the most, especially if they were around and watching the team back in 1972. Then, I think that any longtime NFL fan will enjoy this book, because it tells a story that few people have ever explored as deeply as I did within the pages of this book. Finally, I think that so-so football fans will enjoy it, just for the curiosity factor. They might finish reading it and wonder to themselves, "How could this story have actually happened?' Well, it did.
Review Fix: What are your goals for this book?
Zagorski: My goals for the book are naturally to sell as many books as possible, but I also want more people to pay attention to the 1970s in the NFL. It's my favorite decade in the sport, and the one that I feel most comfortable in writing about. I think that I would like to explore more avenues to promote this book, hence the increased number of podcasts and skype programs that I have done since it was released (just after Thanksgiving, 2019).
Review Fix: What's next for you?
Zagorski: I am currently working on my fourth book, a biography of former Philadelphia Eagles free safety Bill Bradley, the first player in NFL history to lead the league in interceptions two years in a row (1971 and 1972). He is an incredible character. The release of my third book comes in mid-February. It is a biography of former Kansas City Chiefs middle linebacker Willie Lanier, the first African-American middle linebacker in pro football history. It is being published by Rowman & Littlefield. I also hope to begin work on a screenplay that I want to write. Finally, I continue to work a fulltime job down here in Tennessee for the federal government.
Review Fix: Anything else you'd like to add?
Zagorski: I just hope that in some small way, my books and my work will somehow lend something good to my legacy.