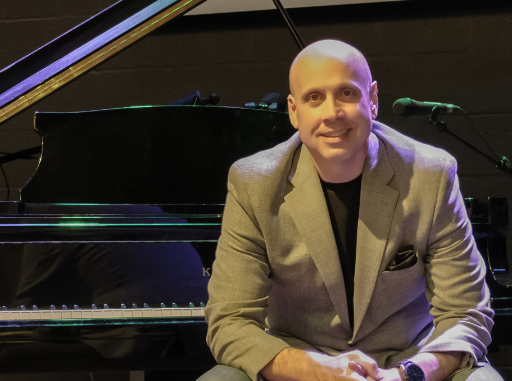 Review Fix chats with singer/songwriter Kitt Wakeley, who discusses her origin in music and upcoming performance at Carnegie Hall.
Review Fix: How did you get involved in music?
Kitt Wakeley: Like many kids, I started playing music in elementary school as a trumpet player. Over time, I transitioned to piano and keyboards, playing in various bands. This lead to the natural evolution of playing clubs, opening for bigger acts, touring, writing and recording. Hearing my creativity and collaboration with others come together in the studio, radio and performance has been my addiction for life.
Review Fix: What's your creative process like?
Wakeley: Song ideas constantly pop into my head, so I keep my voice memo ready at all times on my phone. If the slightest idea comes to mind, regardless of the place or time, I'm singing into my phone. Eventually, I have enough ideas that I start piecing them together in my pro tools session.
I always start with what I feel will be a hook and melody, but in the process I'm always trying to think of two things. First, any kind of ear candy that will add sizzle to the melody. Second, I'm crafting a call a response strategy. When an instrument line or phrase ends, I have a counter to it. French horns answering the strings, while a guitar adds the ear candy.
Review Fix: What inspires you?
Wakeley: Emotions. My goal is to hit some type of emotion with a song. I want some songs to trigger a tear, while others to have you out of your seat wanting to win at all costs.
When you go to the movies, Bill Conti's Rocky theme evokes a euphoric emotion, while Hans Zimmer's Batman warrants absolute majesty. Where would we be without the feel of the Star Wars theme or so many other great scores from our favorite movies. Even scores from the Shining and Halloween can perpetuate the feeling of fear.
That's what inspires me. To evoke a feeling, a sense and overall emotion.
Review Fix: What does music mean to you?
Wakeley: Music has become a vehicle for so many of my journeys in life. My studio is the pulpit of where I lay all my emotions on tracks for the world to listen. It's my opportunity to express myself on numerous levels. It is a source of peace. It is a source happiness. Music is as important to my survival as any other required nutrient.
Review Fix: How would you describe your sound to someone who has never heard you?
Wakeley: My music is a hybrid of Orchestra, Rock, Piano and Electronica. If you like the epic, cinematic vibe of major movie scores or trailers, then you will be extremely entertained. It will motivate you, it will inspire you, it will make you reflect.
Review Fix: How are your live shows different from your studio work?
Wakeley: My music is very visual. As I've frequently stated, my music evokes a variety of emotions. Therefore, to accentuate those emotions, we love to use lights, effects, video and other tricks, along with the music to heighten the senses as the audience listens.
Intertwined within the show are monologues between songs. Whether it's funny stories, motivational dialogue or just connecting with the audience, it is a great supplement to the overall entertainment.
If music and monologues have made you laugh, cry, sing along, or feel motivated, then the show was a success.
My goal is to entertain everyone at the show, regardless of what kind of music they like.
Review Fix: What inspired your latest single?
Wakeley: My sister. We were separated when we were ages seven and eight while in foster care. We lived a fairly traumatic childhood and relied on one another for emotional support to get us through those moments. To be separated was devastating for both of us.

We looked for each other for 30 years. A year ago, she found me through a well-known online DNA testing site. All those years, we were desperately looking for one another, yet we were living within a mile of one another for many years of our adult life. We were going to the same grocery store, restaurants, movie theatre and mall and never realized it. We even had mutual friends who had no idea either of us were adopted.
We talk every night. We embrace every holiday and love our time together.
"Hello Again" is dedicated to the world's greatest sister.
Review Fix: What are your goals for 2020?
Wakeley: My goal is to capitalize on the momentum of my last album "Midnight in Macedonia" which was recorded in Europe with the Macedonian orchestra and choir. The year 2019 was a blur of award shows and accolades, but it's time to focus on the next project and build on that success.
Review Fix: What's next?
Wakeley: 2020 will be a fun year. I'll be playing Carnegie Hall in March, but headed to London soon thereafter to record my new album "Symphony of Sinners and Saints" at the famed Abbey Road Studios. As a supplement to this project, we are working on a myriad of performances to promote the new music and album.