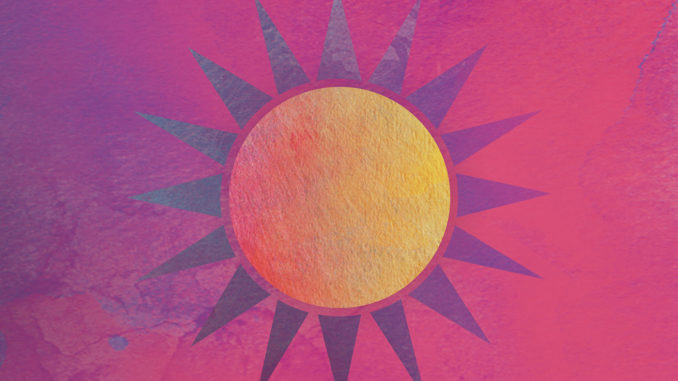 Review Fix chats with singer songwriter Rachel Beck to find out all about her new single, Warrior, and more.
Review Fix: How did you get involved in music?
Rachel Beck: There are generations of musicians in the Beck family, so it was always part of my life. I was in choir and school band growing up, but I didn't start writing my own songs until during my undergrad studies. I was pretty late to the game in terms of recording and touring, to be honest — I didn't start thinking about that until after I already had two kids and I was five years into a career as a high school teacher.
Review Fix: What's your creative process like?
Beck: I definitely go in spurts. I am not one of those prolific writers who wakes up and immediately begins writing. I can go months without writing a song and then three will spill out of me within a week. That said, it always starts with a melody for me and I constantly have melody lines bouncing around my head. If there is a hook that I can't stop singing to myself, that's when I move to the piano and a song starts to take shape.
Review Fix: What inspires you?
Beck: Lately, I've been thinking a lot about the kind of people I hope my kids will grow up to be and the kind of world they can help create. There have definitely been themes of environmental conscience seeping into my writing. But inspiration can come from anywhere, really.
Review Fix: What does music mean to you?
Beck: It means everything to me. It's my way of processing the world around me and within me. I always have a song in my head.

Review Fix: How would you describe your sound to someone who has never heard you?
Beck: I would say it's piano-driven electro pop for unapologetic optimists. Fans of Florence and the Machine or Aurora might be into what I do.
Review Fix: How are your live shows different from your studio work?
Beck: Traditionally, I have not incorporated many electronic elements into my live show, but that is changing for my upcoming Stronger Than You Know Canadian Release Tour. I will be touring with a four piece band (piano, cello, electric bass, drums + sampling pad) in Western Canada and a five-piece band in Eastern Canada (my friend Alicia Toner will open the shows and then play violin with my band). I am super excited about incorporating some beefy drum sounds and other fun "sparkle" from my new record on this tour when my drummer adds a Roland sampling pad to his kit. For me, though, touring is all about connecting with audiences. I try to make shows warm, intimate, connective experiences.
Review Fix: What inspired your latest single?
Beck: My new single, Warrior, was inspired by my four-year-old daughter dancing around our kitchen to a song titled "Inner Ninja" by my friend David Myles. I got thinking about what an incredible human she already is and the kind of woman I hope she grows up to be. I think she will be such a positive force in the world.
Review Fix: What are your goals for 2020? What's next?
Beck: I'm looking forward to touring across Canada this winter (https://rachelbeckmusic.com/shows), releasing my new record Stronger Than You Know in June and then heading to Europe for the first time in September.