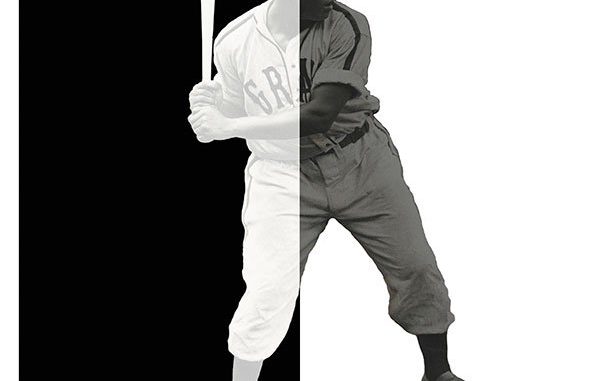 Review Fix chats with "The Negro Leagues Were Major Leagues" author, who tells us all about his missions to approximate the skill of Negro League players in comparison to some of Major League Baseball's biggest stars.
About the Book:
How good was Negro League Baseball (1920–1948)? Some experts maintain that the quality of play was equal to that of the American and National Leagues. Some believe the Negro Leagues should be part of Major League Baseball's official record and that more Negro League players should be in the Hall of Fame. Skeptics contend that while many players could be rated highly, NL organizations were minor league at best.
Drawing on the most comprehensive data available, including stats from more than 2,000 interracial games, this study finds that black baseball was very good indeed. Negro leaguers beat the big leaguers more than half the time in head-to-head contests, demonstrated stronger metrics within their own leagues and excelled when finally allowed into the majors. The authors document the often duplicitous manner in which MLB has dealt with the legacy of the Negro Leagues, and an appendix includes the scores and statistics from every known contest between Negro League and Major League teams.
About Todd Peterson:
Visual artist and teacher Todd Peterson lives in Kansas City, Missouri. His work has been published in Baseball Research Journal and Black Ball.
Review Fix: What inspired this book?
Todd Peterson: I was getting tired of hearing in the media and reading in print and online that there was no way to quantify how good the Negro Leagues really were – The main reason given being that NLB record keeping was scattershot and poor, and that there wasn't enough solid data available. However with the 21st century explosion of digital newspaper databases, we knew that enough box-scores and statistics could be found in papers – black and white alike – from cities all over the country, and combined with info culled from websites such as Seamheads and Baseball-Reference, that there were now in fact many ways to evaluate the quality of segregated black baseball.
Review Fix: What was the writing and editing experience like for you?
Peterson: This book was complete joy to write, and edit. Doing the research was a blast – We were able to produce several charts and appendices concerning every know game played between black clubs and Major League squads and what happened when they did, as well as conducting deep statistical dives into squads such as the Homestead Grays and Cuban Giants. I also got to work with an all-star team of historians and writers – including giants such as Larry Lester, Michael Lomax, and Philip Lowry – who were extremely receptive and easy to work with, and pushed the project in directions I could not have possibly imagined.
Review Fix: What makes it different from other baseball books?
Peterson: The Negro Leagues Were Major Leagues is the first book to really pose and answer the question, "How good were the Negro Leagues?" The book also is a hybrid of sorts – Many of the chapters are statistically driven, while others deal with the more social and cultural aspects of the drive to integration. Others still are straight history. No two chapters are alike, and yet they all deal with the original hypothesis in one way or another.
Review Fix: Did you learn anything you weren't expecting?
Peterson: The extent to which black squads dominated MLB teams when they played each other – From 1900 through 1948, African American clubs posted a record of 315-282-20 (.527) against big league teams. I was also intrigued by the very tangible effect that the Negro National League and other segregated circuits had on the black game – In their head to head competition against Major Leaguers, black squads improved steadily after the introduction of Negro League play in 1920. There was also the somewhat startling realization that there are now many more black players, albeit many of them Latino, in the Major Leagues today than there ever was in the Negro Leagues. Another theme that emerged during the writing process was the devastating effect that the glacially slow pace of integration had on an entire generation of black players who spent their careers languishing in the minors due to the "fifty-fifty" rule and other racist policies.
Review Fix: What else makes the teams featured here so special?
Peterson: Their indomitable spirit – The black players knew they were just as good as the major leaguers were and they proved it game after game, year after year, in ballparks all over the country. And baseball fans during the segregated era knew it too – Black versus white baseball games were tremendously popular with the American sporting public (white and black professional teams played over 2,500 contests between 1877 and 1948), and no amount of obstructionist legislation by Organized Baseball – and there was a lot of this – could prevent them from being played.
Review Fix: How do you think some of them would fare in today's MLB?
Peterson: Very, very well – Black major leaguers have performed well above average since integration and have in fact dominated the sport. Black players now annually comprise nearly 40% of MLB's population. The pitching statistics in the Negro Leagues also compare favorably to those in MLB, very much signifying equivalency. Of course not all negro leaguers would have made it to the Majors, but about 33% of all white big leaguers during segregation wouldn't have been there either if blacks had been allowed to play.
Review Fix: Who do you think will enjoy this book the most?
Peterson: I think all lovers of baseball, from the casual fan to the die-hard enthusiast, can find something in this volume that they will enjoy and/or be edified by: The book is anchored by several in-depth statistical studies of the Negro Leagues and Organized Baseball; but readers will also find a groundbreaking history of the early black game; a searing critique of Organized Baseball's fractious relationship with Negro League history; as well as sterling biographies of blackball greats like Andrew "Rube" Foster, John Donaldson, and Jackie Robinson.
Review Fix: What are your goals for this book?
Peterson: The ultimate goal for the book is to foster a conversation about the Negro Leagues and Organized Baseball's common ancestry and symbiotic relationship. The hope being that both bodies will eventually be recognized as an intertwined whole, so that future generations will learn the history of the game from both the major league and negro league perspectives – That new fans find out about Josh Gibson at the same time they are discovering Babe Ruth. Another hope is that the book can provide a groundswell that will lead to the enshrinement of more blackball-era players, managers, owners, and umpires into the National Baseball Hall of Fame and that the powers that be will see fit to include Negro League statistics on MLB.com, as well as in the official record.
Review Fix: What's next for you?
Peterson: I have been working steadily on a tome about blackball championship games and playoff contests dating from about 1858 until 1952. There were a lot of them, so it might be a while before the book is published – I'm just now nearing the end of the statistical piece, which is constantly being updated.  I've discovered that the more you learn about the Negro Leagues, the less you know!
Review Fix: Anything else you'd like to add?
Peterson: I can't emphasize enough how supportive and patient the folks at McFarland and Company were with this project. I find that I am constantly revising/editing manuscripts way past the seemingly last possible moment, but they never complained and helped steer the book in innumerable ways towards the best possible outcome.