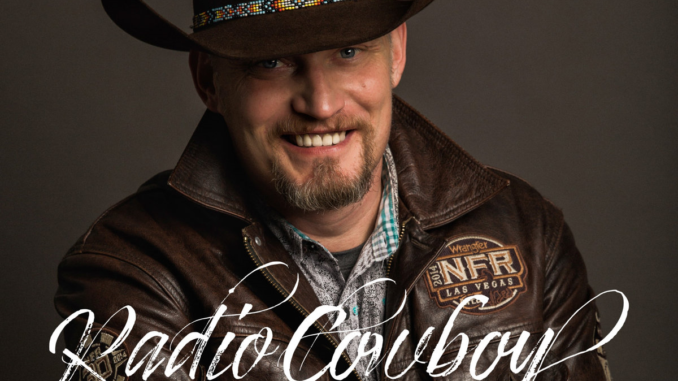 "Radio Cowboy" is a name that fits this album well. Rob Georg's debut is one that is packed to the brim with emotional weight, eclectic instrumentals, and very personal feeling lyrical storytelling. The album is an introduction to the artist, who he is and what he is about. The album does this well, bringing you into his stories with tracks that seek to be as definitive as the lyrical composure. 

The cowboy pedigree of Rob Georg is not to be discounted. Tracks such as "This Ain't My First Rodeo" tell the tale of his days in the rodeo. "Tighten up your saddle straps
You'll break a finger holding the horn like that," he sings to a youthful cowboy in the song, speaking to his experience in the field and adding a sense of authenticity to his proud cowboy heritage. Songs such as "Carry on the Wind" and "Dust" also illustrate more treacherous aspects of this life, with the latter being a tribute to a lost companion and the former speaking towards the general dangers of the work this life brings. Lines such as "every day in the saddle brings a new chance to get trampled" in the track "Dust" speak to the grit and risk of the work, hammering his aesthetic home.

The vocal performance of Rob Georg is the stand-out element here. When combined with eclectic instrumentals, "Radio Cowboy" will take you on a ride through tracks with a rambling western country aesthetic to an emotional sound that evokes heavy hearts. The track "Ghost" is a fantastic example of the raw emotion that can be heard in Rob Georg's performance. You can feel his words weigh on your heart as he cries "guess I'll spend the rest of my life being haunted by your ghost!" Another track that showcases the vocals is "This Gift called Life," with enchanting lines such as "Your eyes were blue, just like the sky
Reflecting over an ocean, so wide" to describe the feeling of seeing his newborns' eyes for the first time. Rob Georg proves he is able to make his vocals smile or frown with each performance on this album.

"Radio Cowboy" is a solid debut album for Rob Georg. Many tracks are emotional and inspired, showing off his musicianship and giving him an identity within the genre. While not every track stands out, the ones that do achieve this status on the first listen, as the most powerful quality of Rob Georg is his ability to make a track feel personal. With a smooth vocal aesthetic and an eclectic country sound, "Radio Cowboy" is a great debut for this up and coming country artist.