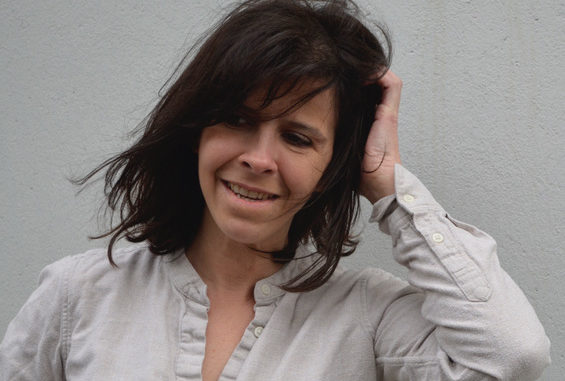 Review Fix chats with Florencia Di Concilio, the Composer for "Influence" which follows the rise and fall of the audacious PR Firm Bell Pottinger, to find out what inspired the sound for the film and more.
Review Fix: What inspired your work on this production?
Florencia Di Concilio: Without hesitation: its subject matter. I've always strived to understand the mechanisms of masses' beliefs, choices, and actions, whereas in the arts, or politics. Undoubtedly, the fact that I had previously worked both with Eyesteelfilm's Bob Moore, and editor Ryan Mullins, who won the best editing prize at Sundance 2020, was a major attribute.
Review Fix: How does it stand up in comparison to your other projects?
Di Concilio: It allowed me to explore a different musical register, both aesthetically and production wise, as I composed, performed, recorded, and mixed all 90 minutes of music all by myself. I also proved to myself that I could get away with doing it all in barely a couple of weeks. Bonus: both directors and producer were very happy with the result!
Review Fix: Why is it an important topic today?
Di Concilio: It is a very important topic because it's urgent that we realize that we must develop our own opinions and be aware that there are people who have devoted their lives to manipulate ours.
Review Fix: What are your goals for it?
Di Concilio: To be seen and heard with open eyes and ears.
Review Fix: What's next?
Di Concilio: I just finished composing the original soundtrack for "Calamity, a Childhood of Martha Jane Cannary," an animated feature film directed by one of France's top names in animation, Rémi Chayé. It's a pretty big score that mixes a full symphony orchestra with a bluegrass combo and, of course, some of my signature sound design style of composing. Currently in theaters there's "Push," a documentary directed by Fredrik Gertten with an original symphonic score. On April 22nd, "Just Kids" by Christophe Blanc comes out in theaters, which is a French feature film I composed the original music for. Also, I am currently working on an original Netflix series called "Trial 4," I am also finishing scoring director Marina de Van's new feature film, and preparing to renew my collaboration with Léa Mysius, with whom I worked a couple of years ago for her debut feature film "Ava" (Prizewinner at Cannes' Critics Fortnight).
Review Fix: How would you like your work here to be remembered in a few years?
Di Concilio: A few days ago, I watched again, after 20 years, Tony Kaye's "American History X." I hadn't realized till now that what made me FEEL the opening sequence was Anne Dudley's score. I guess that's what I hope my work does to someone one day. Feel something that remains somewhere inside you.
Review Fix: What did you learn about yourself through this experience?
Di Concilio: That when I tell a producer "don't worry about it, I'll do it" I will do it.
Review Fix: Anything else you'd like to add?
Di Concilio: I just hope I keep working on projects that challenge me, projects that make me learn, that make me a better artist and human.