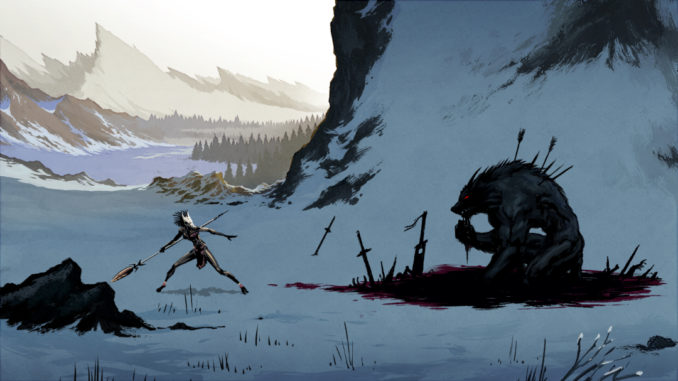 Review Fix chats with Bernardo Hernandez, CEO of Zerouno Games, who discusses "Holmgang: Memories of the Forgotten" and the effect he'd like it to have on the industry.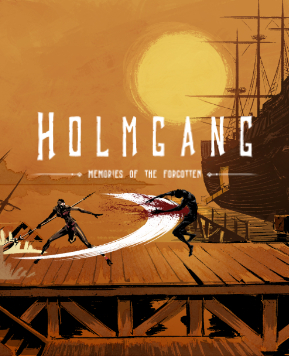 About the Game:
Improve your character through the many choices you can make. Choose which path route to walk, which moral decision to make and which weapons to use.
Unlock combos and customize your character in a way that only you can do.
There's no one right way, live them all! Replayability is a fundamental pillar here.
Fight like Kandar, Tatsu, and Valentia, and defeat the dark secrets of Emperor Hazulem. Reclaim your honor and take your place within the legends as you embark on the ultimate mission of their lives.
Review Fix: How was this game born?
Bernardo Hernandez: The game's universe was born over 14 years ago. David Cabrera, the writer of Holmgang, wanted to share his story and created an impressive and vast universe with dozens of planets and races, but also elves, trolls, and demons.
The origin of the game started during one of our professional devs meetups. Zerouno Games holds regular dev meetups in hopes we could improve the Spanish development industry, and that's where we met David. He described a very impressive story about an unknown hero, Kirah Murako. But in that first encounter, our minds exploded… it was amazing the richness of the universe he described… but forbidden for an indie game to have. We had to focus the story, or even better, tell the very beginning. And that's
HOLMGANG: Memories of the Forgotten, a prequel to Dragon-Nindenn-Ka-yh.
Review Fix: What was your role in the game?
Hernandez: I'm the CEO of the company, I do all the business development at Zerouno Games. I also help with production and marketing. Since we're a small company, I have to be able to multitask!
Review Fix: How did you get involved in the industry?
Hernandez: I started in the games industry in 2006 writing for a video game blog. Thanks to this blog and my studying to become a Computer Science Engineer, I was hired by Ankama Games as Marketing Manager and BizDev of the Spanish Spoken Countries. Then we created Zerouno Games with Juan Cañete after mixing our experiences in different areas.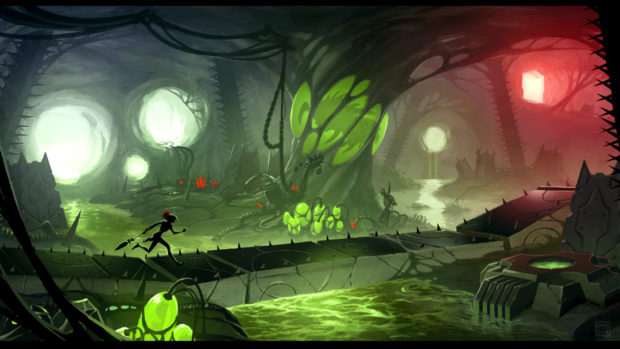 Review Fix: What was development like?
Hernandez: The development is not yet finished as we still have to dedicate a lot of time and energy to it. We started HOLMGANG: Memories of the Forgotten by creating a small prototype. We then spent 3 months finding its art style and the final mechanics we wanted to implement. The most important job within that time, of course, was selecting the right people to develop this vertical slice. Now we'll try to do our best for all the players who want to be involved in this ambitious project.
Review Fix: What makes this game special?
Hernandez: I think we have 3 main pillars: Combat, Story and Art. Art is the result of mixing watercolor in motion and stylish ink for the details. This is something we are very proud of. We have gone to several gaming fairs and 100% of the public liked the art style, and best of all, they couldn't see what were the references. Of course, everybody said the title of look-alike games, but nobody said the same titles. With that said, we think we have unique art that fits into the gap within the current offering of video games.
HOLMGANG: Memories of the Forgotten features a branching story. While its combat is of a hack-and-slash nature, decisions made through your adventure will affect to your characters, even your attacks combos. You'll also have to make decisions during side missions that will have you choosing between a bad decision or an even worse one. The psychological aspect of your character is KEY.
This game might be a prequel of the books, but the journey is what counts.
We said before that your decisions in the game will not only affect your character's behavior but also your combat style.You will be able to customize it to an unprecedented level. There's also a combo editor where you can re-edit the combat style to your preference.
Review Fix: What games influenced this one the most?
Hernandez: Well, having part of Castlevania's Mercury Steam development team, our main reference is Castlevania: Lords of Shadow – Mirror of Fate. With this team, we are trying to make a hack and slash 2.0 that doesn't use the ideas in that game series, such as AI elements and strategic combat systems. The original God of War series also influenced our game through its adult story full of anger, vengeance and redemption.
Review Fix: Any fun stories or wild moments during development?
Hernandez: Absolutely! Working with such an experienced team is a very rich experience. After a few months, and due to our office not being very big, you learn from everyone and you seem to understand them better. Sometimes they speak with very strange words that you have absolutely no idea where they come up with them!
Review Fix: What were the major lessons learned?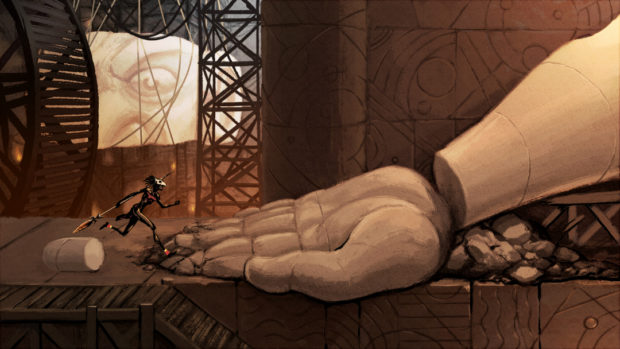 Hernandez: One major lesson is that a friendly and good working environment is something that's very important, especially for a small studio. Now with the COVID-19 situation, it's not so easy for us to work together, but with such a close group, we can work at any distance from one another, even more than when we are in the office!
Review Fix: Do you think preserving older gameplay mechanics in new games is important?
Hernandez: When you play a video game, you want to work on the game of your dreams, but keeping the mechanics of the older games you played when you were a child. With Holmgang, we want to mix the nostalgic gameplay of Golden Axe, but with a current-gen video game flavor.
Review Fix: What's your favorite memory as a gamer?
Hernandez: We are gamers, and we love a lot of video games. One memory that resonates with me is the beginning Golden Axe. Being able to select a character to take on an adventure was so unique at the time. It was also such a difficult game!
I can't help but fall in love every time when Mario saves the princess in Super Mario Bros. I try to replay it every year so I will never forget this image.
Review Fix: How do you want this game to be remembered?
Hernandez: We want to remember this game as the spiritual successor to
Castlevania Lords of Shadows: Mirror of Fate. With Holmgang, we want to start a new saga with a large universe that introduces players to our world of Dracorum. Something similar to The Witcher series or Star Wars series.
Review Fix: What's next?
Hernandez: At Zerouno Games' publishing department, we are working on several video games launches for this 2020 for PC and Consoles. If everything goes according to plan, we'll go with the next step for two vertical slices we are prototyping that feature a more narrative adventure experience, like Life is Strange.