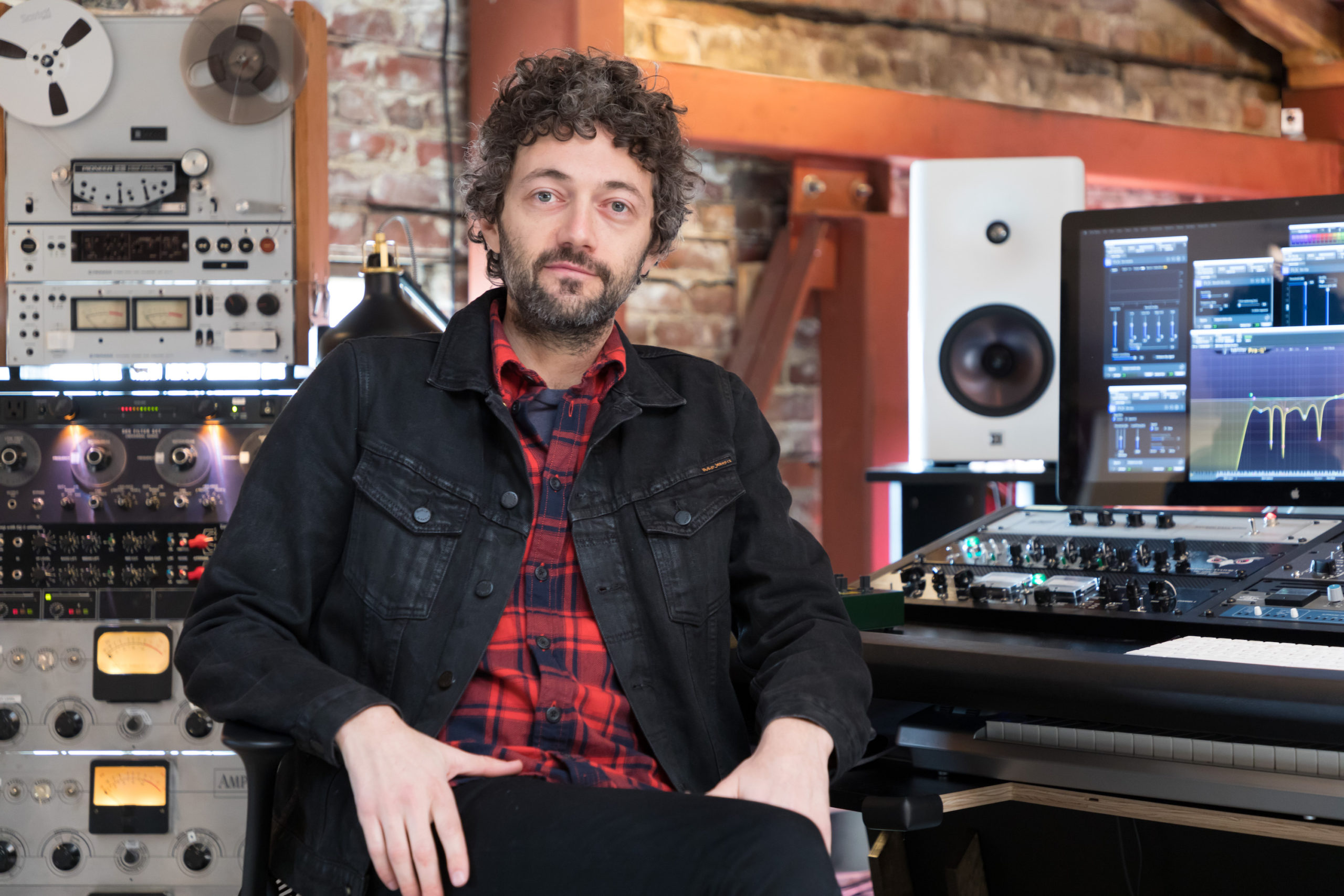 Review Fix chats with 'Crip Camp' Sound Editor Jacob Bloomfield-Misrach, who discusses his work on the film.
Review Fix: What inspired your work on this production?
Jacob Bloomfield-Misrach: Crip Camp is an incredibly inspiring story itself. I was never at a loss of inspiration when overseeing the sound design on the film, but the real magic started 3 years ago when I first met Jim LeBrecht, Co-Director of Crip Camp. We met for coffee one morning because I was looking to move to the Bay Area from Brooklyn, and Jim was looking for someone to help run his company. It was a casual conversation but he had just begun working on his first film, and couldn't fully pursue it while running his sound house, Berkeley Sound Artists. So we decided that I would move my family across the country, help run his business, and he would therefore have more time to develop this film. Fast forward a couple of years to where my company IMRSV Sound officially joined with Berkeley Sound Artists, and Jim and Nicole Newnham, Co-Director of the film, had a deal with Netflix. I consider myself very fortunate to have met Jim when I did, and also that he entrusted me with both his company, and with the role of Sound Supervisor for the film.
Review Fix: How does it stand up in comparison to your other projects?
Bloomfield-Misrach: I treat every film I work on with equal importance. That being said, it seems like the country is really ready for a film like Crip Camp. It's gotten a lot of attention very quickly, and is already in the process of generating change for equality, accessibility, empathy and human spirit.
Review Fix: Why is it an important topic today?
Bloomfield-Misrach: The disabled community is the largest minority in the world. There is a great power in that and yet they are still treated unfairly, and often not as equals. There is too much stigma around disability, and that needs to be healed and gotten rid of. This film is on the war path to achieve just that!
Review Fix: What are your goals for it?
Bloomfield-Misrach: I hope that 50 million people see Crip Camp now that it's being released on Netflix. And, I hope that it broadens their minds about how we treat each other. It's impossible to watch this film and not have a bigger sense of kindness and understanding.
Review Fix: What's next?
Bloomfield-Misrach: I have a few exciting projects coming up, including the Wrestling Doc, You Can't Kill David Arquette, which just premiered at SXSW. And also a big film score that I'm not allowed to talk about yet. At my company IMRSV Sound we're keeping busy!
Review Fix: How would you like your work here to be remembered in a few years?
Bloomfield-Misrach: The number one thing we strive for at IMRSV, is that we work on films that make a difference in the world. We are simply a service for filmmakers to help them better tell their stories. And in doing so we are trying to push the Good vs Evil needle in the right direction, even if only just a little bit. This film Crip Camp is certainly on the right side of that battle.
Review Fix: What did you learn about yourself through this experience?
Bloomfield-Misrach: Being a Supervising Sound Editor is basically being a team captain. Every project we work on has different challenges, and every project makes me learn how to navigate those challenges a bit better. Because this film had a lot of important producers, as well as intense Sundance pressure, we had to be very flexible and efficient in how we worked, while also making sure that we never sacrificed quality.