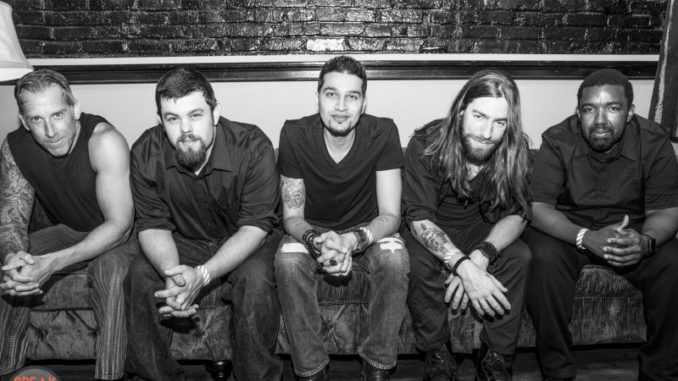 Review Fix chats with Asim Rizvi, singer of LifeCycle to let us know what the goals for the band are for 2020 and more.
Review Fix: How did the project start?
Asim Rizvi: Scott our bassist, Kevin & Joe our guitarists and John our drummer had been jamming together for a little while. I guess you can say the project officially started when I showed up to a rehearsal space in East Bumbletown, NJ after replying to a singer wanted advertisement. They sent me an instrumental of our first self titled single, "Lifecycle." I put some words together and the rest is history. Make sure you check out, "Lifecycle" available now on all digital media platforms!
Review Fix: What's your creative process like?
Rizvi: It's sunshine and lollipops. We are all very open minded musicians. No waters we won't swim when it comes to experimenting. Our theory is, try it before you shoot it down. Songwriting usually starts off with a riff. Kevin & Joe bring an arsenal of dirty licks for us to trick. We throw it against the wall to see what sticks and thus begins the evolution process. Scott & John jump on and work out the groove. Once the music is worked out, I take the newly delivered lullaby and help it speak by laying down some lyrics.
Review Fix: What's your standout song? How was it written?
Rizvi: This is a tough one because I love our first single, "LifeCycle" because it was the first song we wrote together as a band but I also have a soft spot for our 2nd single, "Burnout." There is just something really mean about that song, it came together like a lot of the best songs, spontaneous and written within a few hours. I remember having a little trouble thinking of a chorus hook for that song. The guys just played the chorus on repeat and it was as if something possessed me and, "Round and Round again" came out like a mantra. It was sort of an out of body experience because I totally emptied my mind and it THAT is what came out of my mouth. Theres some spooky shit going on.
Review Fix: What are your goals for 2020?
Rizvi: To not get infected. Lol, seriously though this Coronavirus has really put a hamper on the economy let alone live music in general. Our AC Beerfest show has been postponed until August and a few other shows have to be rescheduled. For now, our goal for this year is to record, record, record. While we have this downtime for live shows, we will be hitting the studio hard. So keep your eyes peeled for new music and also new episodes of our YouTube series, "A day in the Lifecycle."
Review Fix: How do you want your music to affect people?
Rizvi: Hopefully positively. Honestly, that's not for me to say. I truely feel music is an emotion. Your ability to convey that emotion to the listener is key. It's always in the back of our minds. Music in general can mean different things to different people. One person's interpretation of lyrics/ song can be completely different from another person's. That's part of the beauty of music. I think a lot of our passion comes from this notion. Music has the power to heal, it can help you through your darkest times and also be there to celebrate the best of times. The realization of the power of music is what pushes us to create & entertain.
Review Fix: What's next?
Rizvi: Record, record, record… tour, tour, tour. We want to keep busy and hit the ground running as we continue to push out new material. We are also continuing to release episodes on our YouTube series, "A day in the Lifecycle." The band is currently seeking management as well. I think our ultimate goal is to break and tour in the Japanese market. The band is crazy about all things Japan and we would love to spread some love out there. In the meantime, make sure you check out the latest at www.lifecycleband.com!