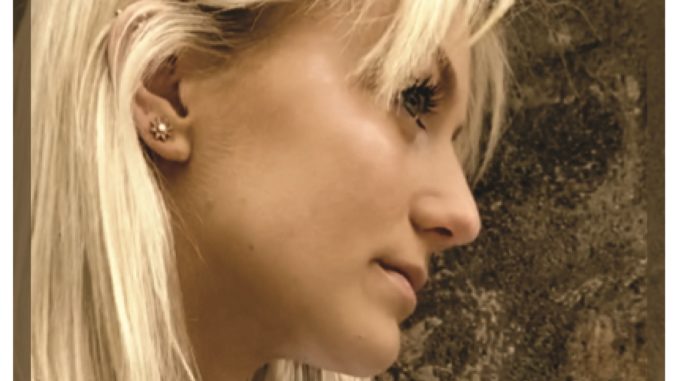 Review Fix chats with singer/songwritr Farrah Hale about her new single, "Fighter," as well as her goals in the music industry.
Review Fix: How did you get involved in music?
Farrah Hale: I have been around music all my life. Both of my parents are music teachers, and earned their degrees in Opera.
Review Fix: What's your creative process like?

Hale: When a conflict arises, I tend to ignore that bad feeling. But when I begin to accept those emotions I find myself writing a lot of music.
Review Fix: What inspires you?

Hale: A lot of people inspire me. Sara Bareilles is my role model. I have loved her since I was about 8 years old. My parents, and their passion for music have also inspired me.

Review Fix: What does music mean to you?
Hale: Music is my therapy. It brings so many emotions to the body and it can easily change my mood. Music is something that has always been there for me.
Review Fix: How would you describe your sound to someone who has never heard you?
Hale: I don't have one specific spot in my voice, I can use my range to my advantage, and try to emit the emotion that the song is portraying.
Review Fix: How are your live shows different from your studio work?

Hale: I think that live shows are definitely more exciting. Anything could happen, and musicians are often required to improvise. I believe that this shows true skill in an artist.
Review Fix: What inspired your latest single?

Hale: I guess what fueled the song was the amount of training that I grew up doing. I was constantly working on making everything perfect. Along with this, some of the coach/athlete relationships can be difficult. But recently I have grown to see only I can control "my response to negativity", and accept who I am, or who I aspire to be.

Review Fix: What are your goals for the rest of 2020?

Hale: My goals for 2020 are to inspire people with my music, and to start college in the Fall at USC.
Review Fix: What's next?

Hale: I will be diving at the University of Southern California. I am so excited to start this new journey, but I really want to keep writing music and putting it out for the world to hear.