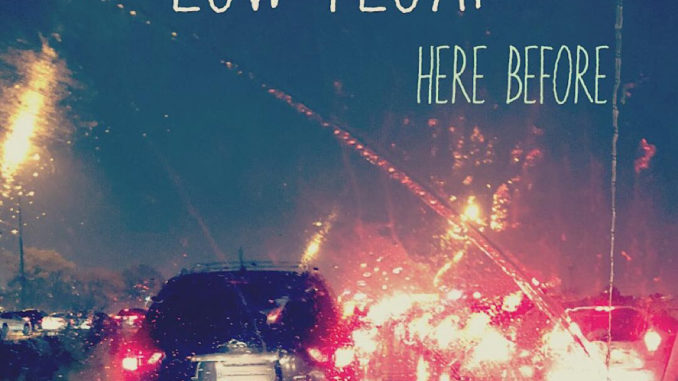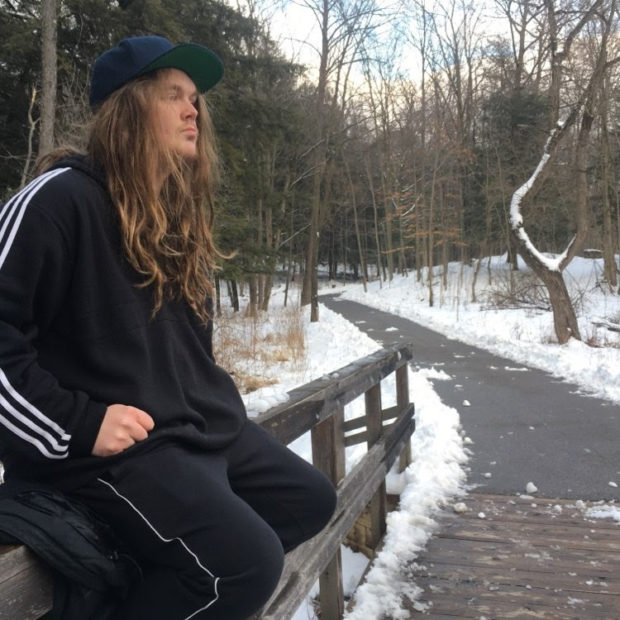 Review Fix chats with Low Float, who discusses his origin in music and new single, "Here Before."
Review Fix: How did you get involved in music?
Low Float: I was born into a very musical family. My mom's a singer-songwriter and my dads a drummer so it was kind of bred into me as a kid. Music always flooded the house. When I was 14, I started recording my own songs, mostly electronic stuff. It never saw the light of day, but it did help me learn the song writing process a bit.
Review Fix: What's your creative process like?
Low Float: I usually try to start with a melody/chord progression on the keyboard. Then I'll add drums, bass, then probably scrap the keyboard part and re-write it and see if I can sing a melody over it. Basically, it is a lot of writing, re-writing and correction. I only know a little bit of musical theory so it's mostly by ear which can be a pain in the ass, but it works for me.

Review Fix: What inspires you?

Low Float: This is a hard question because inspiration can come in so many different forms. It can come from reading a book or looking at the sun set. It could come from watching a bug crawl up a leaf using all his strength to get there. It could come from the sky, the earth, the water, the snow. It might even come from within, literally just out of the blue. I don't think I can give a definitive answer on this one because it can come from anywhere!
Review Fix: What does music mean to you?
Low Float: Music means family, love, loneliness, dread, elation, misery, fun, but most of all, life. It is in people's blood. I hope my music can inspire some sort of emotion in people.
Review Fix: How would you describe your sound to someone who has never heard you?
Low Float: I would recommend my music to someone who is a fan of Tame Impala, Glass Animals, Alt-J, Chet Faker… It's kind of like indie pop with a psychedelic twist.
Review Fix: How are your live shows different from your studio work?
Low Float: I've never actually done any live shows with the songs off of the upcoming album. The only live shows I've done are of acoustic covers/unreleased originals. I hope to change that soon!
Review Fix: What inspired your latest single?

Low Float: Here Before was inspired by the past. It's about feeling lost or angry in your life and hoping to find someone or something that can help fill the void a bit. It's quite a lonely song, I think.
Review Fix: What are your goals for the rest of 2020?
Low Float: My goal for the rest of 2020 is to keep writing music every day. It's easy to slack off in the time that we are in and it can be hard to stay self-motivated. I need to focus on reminding myself to stay on track.
Review Fix: What's next?

Low Float: My next single, Debt, drops August 28th and the full album, For Your Dreams, will be out September 18! After that, who knows! But definitely more music!