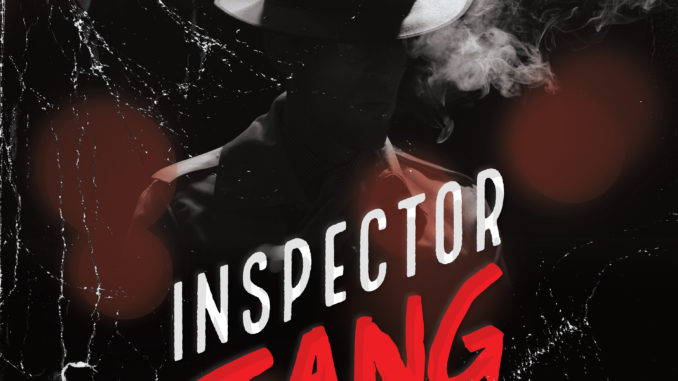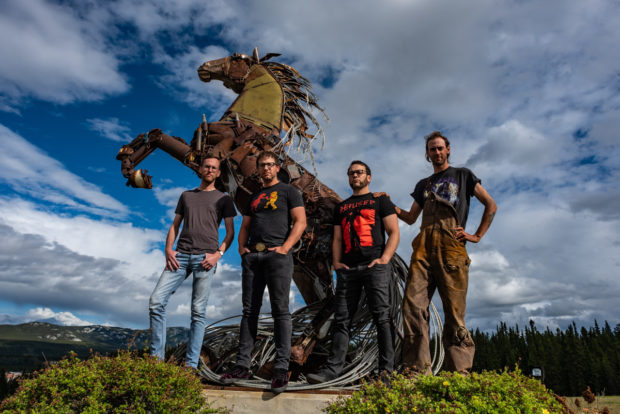 Review Fix chats with Speed Control's Jody Peters, who discusses the band's origin, goals, creative process and new single.
Review Fix: How did you get involved in music?
Jody Peters: All 4 of us started playing at a fairly young age. My brother Graeme Peters (frontman and guitar player) and I were put on classical piano at age 6, and it grew from there. I (Jody Peters) didn't pick up bass until I was 20 but I knew instantly it was the one for me! Graeme was in school for Jazz Drums at the U of Toronto when he gave me a call to play bass with him in Speed Control. Greg Mclaughlin (Lead Guitar) started his own metal band with his younger brother and kept playing after moving to Iqaluit, then to Yellowknife, then eventually to Whitehorse where we met him while playing a show. Eric Holland started drumming on pots and pans, eventually joined a pop-punk band in Georgetown ON, before throwing his camper on a truck and driving all the way to the Yukon. We found him at a local jam and then rest is history.

Review Fix: What's your creative process like?
Peters: Usually someone will bring a fairly complete arrangement of a song to the group and we'll work on it from there. Some songs, like our newest single Inspector Tang, will just start with a riff during rehearsal, and then BOOM! Kickass song!
Review Fix: What inspires you?
Peters: Any band that can actually play their stuff live. It's one thing to have a good recording. It's a completely different thing to be able to rock live.
Review Fix: What does music mean to you?
Peters: It's the ultimate way to connect with people. We've all made more lifelong friends through playing shows than I can think of. I can't think of anything better.
Review Fix: How would you describe your sound to someone who has never heard you?
Peters: Judas Priest meets Motley Crue with a dash of Weezer.
Review Fix: How are your live shows different from your studio work?
Peters: We work pretty hard at writing music that we can recreate live. Obviously, the studio lends itself to more guitar sounds, extra percussion, and samples, but it's always a goal to be able to play what's on the album.
Review Fix: What inspired your latest single?
Peters: The song started out as a blues lick that morphed into a banger of a rock song. It's a statement song. Too many people put faith in others to get things done and in doing so they take the blame off themselves if things go sideways. The responsibility is on you to follow through. The Inspector Tang character is almost like your conscience at times, where you know that the chance is never coming back if you get this wrong. You're not the only one with issues. You are not the only one who tries to run, but it's up to you to get it done.
Review Fix: What are your goals for the rest of 2020?
Peters: Write and record 4-5 more tracks and release them over the next year. We've got 5 or 6 that are almost done. Also to play more live shows! We're fortunate in the Yukon as we don't have Covid here at the moment. We just played a socially distanced show at the Yukon Arts Center, and wow was it amazing to actually play live again after months of nothing.
Review Fix: What's next?
Peters: More songs being released over the next few months, tons of writing and recording, and gearing up for if touring ever starts again. In the meantime, enjoying all the outdoors that the Yukon has to offer!
Review Fix: Anything else you'd like to add?
Peters: Big shoutout to Yamaha Canada for all their support with the education work we do. We run rock camps in the summers, and partner those with festivals, so youth get a chance to rock! We also do a lot of work in schools across Canada, teaching a history of rock n roll, and running workshops with up and coming musicians.