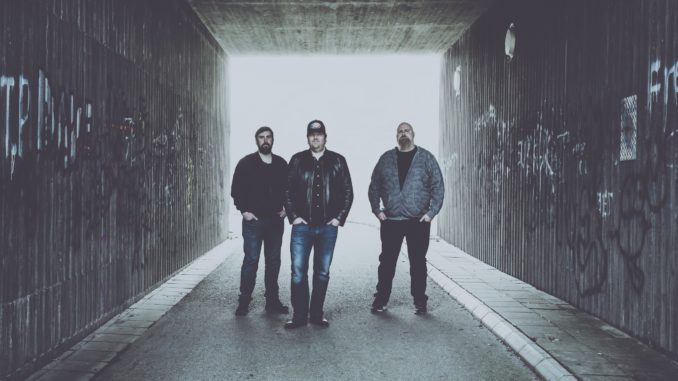 Review Fix chats with Björn Holmström guitar/Vocals of D.I.G, who discusses the band's origin, creative process and goals.
Review Fix: How did the project start?
Björn Holmström: It started back in 2013 when I turned 30. We played my birthday bash as a fun cover band. Then we felt that it was pretty fun playing together so we decided to start doing our own music. 7 years goes by so fast haha.
Review Fix: What's your creative process like?
Holmström: I am the main songwriter so I often start with a demo at home. Then i present the idea to the guys in the band. I would say the song is often finished to like 85%, I do the demos with programmed drums, bass and all. Then we play the songs together, maybe change some small parts here and there. It´s often when we play the songs together that I know if the song will work or not.
Review Fix: What's your standout song? How was it written?

Holmström: I really think there are two "standout songs" at the moment. One being the song "THINK."

Think is a heavy riff song with lots of things going on and more. I recently went through all the demos I made for think and heard all the changes and how the song grow to be one of my favourite songs to play! pretty fun! I also like our latest single "In the blink of an eye."

That song is pretty straight forward, it's the same chords in intro-verse and chorus. there is a bridge that has another riff. It was very interesting to arrange that song and se how we could make it so it didn't feel too "boring" since the chords are the same all over.

Think we made a good job with that song. 
Review Fix: What are your goals for 2020?
Holmström: Record new music. We plan to make a new album late 2020. we have about 8 songs in different demo stages right now. From what i feel right now this will be our best work to date.
Review Fix: How do you want your music to affect people?
Holmström: I hope that people hear our music and think "man that band sounds good and I want to hear more." If we can attract new fans that so amazing! and I hope we play music that people like.
Review Fix: What's next?
Holmström: As mentioned before new music is top priority. Hopefully, we can get back to play live in 2021! that is something we really are looking forward to. Maybe during the summer of 2021, we will arrange our own festival! that would be so fun.