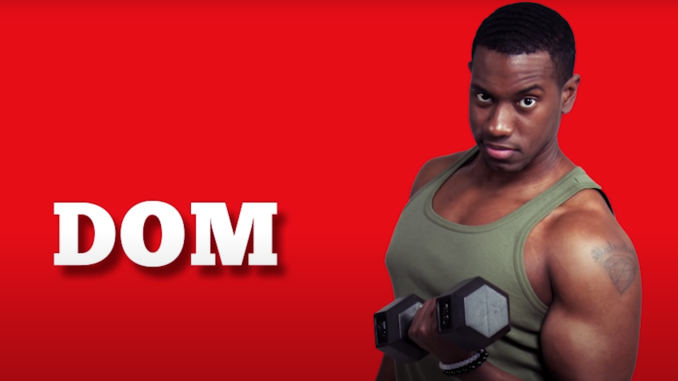 Review Fix chats with actor and writer Isaiah Frizzelle, who discusses his role as Dom on "Boy Friends," as well as his podcast, writing and more.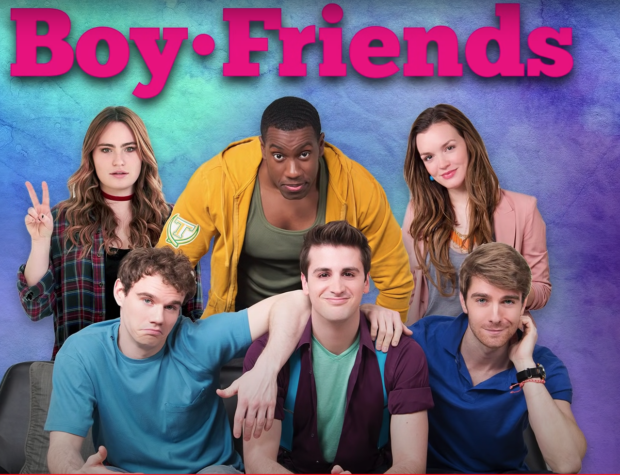 Review Fix: You wear many creative hats in entertainment. How do they affect each other?

Isaiah Frizzelle: I do wear a bunch of hats, huh?! I've been trying to just get a custom made hat to replace all of them. As an actor, your biggest challenge is seeing and believing every "disappointment" is a necessary step towards your win(s). I place a heavy emphasis on mental health with the podcast, as well as fitness training because what we think, is what we feel and what we feel is what we believe. It's important to unpack what we carry day to day so we understand exactly how it affects us. Each medium I work in is contingent on me being in the best mental space to effectively work.
Review Fix: How did you get involved in Boy Friends?

Frizzelle: Early 2017 I received a phone call from a good friend of mine, Joe Menziel. It had actually been a while since he and I connected which was cool! He was calling to see if I'd be interested in auditioning for this pilot that he was working on. As he was explaining the story I was like "wait I auditioned for this a few months ago, but never heard anything". My tape was submitted after the deadline apparently so they never saw it!! I came in to read in person and the rest was history.
Review Fix: What was your research process like for this one?

Frizzelle: I didn't have to dig too deep, in terms of research, just pulled from life. I think we all have had experiences that stick out from Highschool and College; Relationship dynamics, camaraderie, rival cliques and singing duh !
Review Fix: Why did you choose to play this role?

Frizzelle: Dom seemed like a good guy so it made choosing to play the role easy! He's laid back, athletic, open to new experiences, and definitely someone who values his friendships. I want to be like him when I grow up.
Review Fix: How has COVID affected your career?

Frizzelle: On the acting front, COVID definitely made things weird for almost if not every artist. Auditions slowed, projects you were on hold for unfortunately had to take a hit, it was a lot. I'm careful when I say this, but on the flip side I really benefited from the "lockdown". I wrote a book. I'd been eluding the process for some time and when this all hit, I said to myself " you have nothing but time and experience". "You're not allowed to flake on yourself" so I got to it. I value solitude a great deal because it gives me time to work things out, and that's what I spent this time doing.
Review Fix: What makes this performance a special one for you?

Frizzelle: What's special about this performance is that it was a pivotal point in my life altogether. There were a lot of personal changes happening that were full of uncertainty! How this fell in my lap was just a reminder that you're not allowed to count yourself out because you never know. "Boy Friends" I feel centers around that very concept. Life, (especially the young adult years), is wild, it's crazy, there are awkward moments, low moments, but you keep showing up because there are awesome moments waiting. I also made some pretty solid buddies from this project and that's always a good thing
Review Fix: How do you want this role to be remembered?

Frizzelle: I'd definitely like this role to be remembered as one of those that reminds you to just be YOU unapologetically. Look out for your friends, and just enjoy the growing process. Uncertainty is inevitable, but uncertainty can be the best thing to happen to you.
Review Fix: What's next?

Frizzelle: Up next, uncertainty haha ! I am finalizing this book, and in the meantime I'm back in full effect with the podcast. Halloween season is fast approaching, (and it's my favorite), which means I'll be writing a lot more horror stories, and even filming some of them to get in the spirit. Auditions are slowly unfolding which is nice, but I'm definitely going to use this time to just be an artist and appreciate the ability to create.
Review Fix: Anything else you'd like to add?

Frizzelle: Check out The Bird Brain Podcast on any listening platform & Youtube. We are also on Twitter: @thebirdbrainpodcast, and above anything check in with yourself and your people because that is imperative. Also you can find me on Twitter & Instagram as @IsaiahFrizzelle