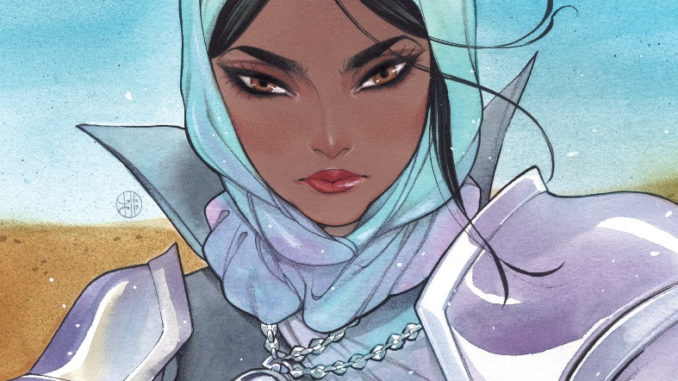 The upcoming series Commanders In Crisis by Steve Orlando (Wonder Woman, Doom Patrol: Milk Wars, Martian Manhunter) and Davide Tinto (Marvel Action: Spider-Man) will feature two virgin, without trade dress, incentive covers of the Mirka Andolfo (1:10) and Peach Momoko (1:25) variants. These stunning covers will hit stores when the new superhero series takes flight from Image comics this October.
In Commanders In Crisis, the last survivors of the Multiverse live among us under new, superheroic identities, five survivors of doomed worlds…taking a second chance to ensure our world lives on.
A new twist on strange superhero comics, with a bleeding-edge eye on the modern moment, Commanders In Crisis follows in the footsteps of Doom Patrol and Thunderbolts as five unexpected heroes come together to solve a murder unlike any other. The victim? Compassion itself…This is ideacide!
Commanders in Crisis #1 will be available at comic book shops on Wednesday, October 14.