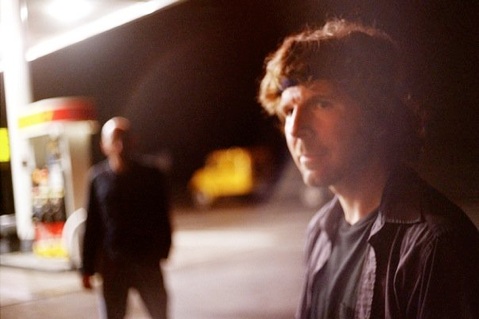 Review Fix chats with filmmaker Jeremiah Kipp, who discusses his new flick, "The Nain Rouge Murders."
The Nain Rouge Murders (2020) from Jeremiah Kipp on Vimeo.
Review Fix: What inspired this film?
Jeremiah Kipp: Our producer Ari Rossen had heard about the legend of the Nain Rouge on an incredibly creepy podcast called LORE. This evil red dwarf is a part of Detroit's rich folklore, associated with acts of violence and urban decay. Our screenwriter Joe Fiorillo found a way to incorporate this monster into a contemporary story, reflecting some of our modern fears.
Review Fix: How it is different from your other flicks?
Kipp: While I've previously done found footage in movies like BLACK WAKE, this felt far more like a true crime documentary. Our editor Katie Dillon made superb use of stock footage and some documentary material shot during the actual Nain Rouge parade held once a year.
Review Fix: What was it like on set?
Kipp: Everyone filmed remotely, and post-production also was done via email and file transfer programs. Fortunately, we had truly superb actors and most of my films have been edited by Katie, including our upcoming monster movie feature SLAPFACE.
Review Fix: Has COVID affected it in any way?
Kipp: I don't think we'd have made this film if we hadn't been in lockdown and trying to figure out how to continue making films, together yet alone.
Review Fix: What was it like to work with Jim True-Frost?
Kipp: I'd previously worked with Jim on a short film called PICKUP. Having worked with the Chicago theater group Steppenwolf, Jim considers himself part of the ensemble. Even though he is essentially playing a variation on the mayor in JAWS who is saying we have to keep the beaches open, Jim grounded the character in something honest and truthful. You don't see Jim in the character, he just transforms completely. I love working with him.
Review Fix: What do you think he added that no one else could?
Kipp: He's a wonderful actor, and invested depth and nuance in a role that could have been campy. I could say the same for Suzette Gunn who played the reporter, Ari Rossen as the historian, Ashley Noel Jones as the victim's friend and Silvia Dionicio who is so chilling on that phone call right before her character gets killed. These actors took the material seriously, and allowed us to feel the fears and doubts.
Review Fix: How do you want it to be remembered?
Kipp: As a scary movie with a hint of social statement, though I especially enjoy when audiences get back to me asking whether this is a documentary…how much of it is real footage? You always want to do an Orson Welles, WAR OF THE WORLDS, circa 1938. I lacked the nerve to release the film pretending the whole thing was real, but it might have been plausible.
Review Fix: What's next?
Kipp: We're going to do the horror film festival circuit with this film, and are just wrapping post on my latest feature SLAPFACE starring Mike Manning, August Maturo from THE NUN and the superb Dan Hedaya from BLOOD SIMPLE.
Review Fix: Anything else you'd like to add?
Kipp: If you live in Detroit and go to the Nain Rouge parade, watch your back.