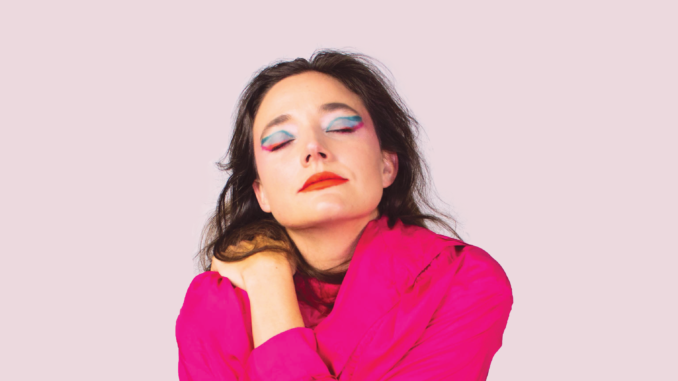 By Patrick Hickey Jr.
Review Fix chats with singer/songwriter Ebony Buckle who discusses her influences and new single, "You're Loved."
Review Fix: How did you get involved in music?
Ebony Buckle: I used to wake up singing as a child and have always written songs and poems. I studied opera singing and then music theatre and it's only been in the last 5 or 6 years that I have had the confidence to share my own music.

Review Fix: What's your creative process like?
Buckle: I tend to write poems and turn them into songs. Or I sit at the piano and see what comes out. My Husband and co-writer Nick Burns will work with me once I have a broad idea of the song and the lyrics are written.

Review Fix: What inspires you?
Buckle: I've always been inspired by myths, folklore and fairytales. I think stories are an incredible way to share experiences. So I write a lot of songs that are made up stories. I also write about my own experiences and emotions.

Review Fix: What does music mean to you?
Buckle: Music is the way I feel I can truly express myself. It's a universal language.
Review Fix: How would you describe your sound to someone who has never heard you?
Buckle: Whimsical and dramatic dream pop.

Review Fix: How are your live shows different from your studio work?
Buckle: Our studio work tends to be very layered, with loads of harmonies and instruments, whereas our live shows are much simpler. Nick and I play together and sometimes we have some other musicians who join us. I also have a lot of awkward stage chat which you won't hear on spotify ;)

Review Fix: What inspired your latest single?
Buckle: You're Loved was something I wrote when I really needed to hear it. I was really down and didn't see how I could keep going. This song felt like a message from some part of myself that was telling me it was going to be ok. I really hope it helps other people feel the same.

Review Fix: What are your goals for 2021?
Buckle: We are releasing an album next year and I am so nervous and excited! We will be releasing a song every month from February. The album is quite conceptual and I really want people to be able to escape into this other world I'm building.

Review Fix: Anything else you'd like to add?
Buckle: I've spent this year building my Patreon community. It's been a realy wonderful journey and I truly think it's the way forward for independent musicians. If you would like to check out what I'm up to and join the journey, it's www.patreon.com/ebonybuckle