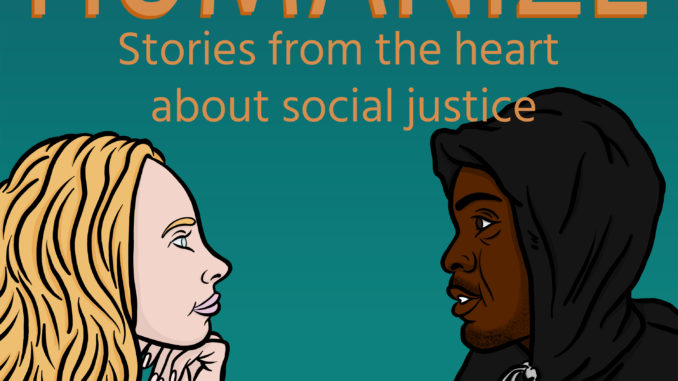 Review Fix chats with Humanize: Stories from the heart about social justice Co-hosts Courthney Russell Jr and Emily Braucher, who detail the origins of the show and their hopes for it moving forward.
Review Fix: What inspired this podcast?
CR: Firstly, we had a desire to create intentional space that would allow for discomfort and safety simultaneously. Emily and I saw the need to address systemic oppression and raise awareness around the topic. We knew of the challenges and obstacles, however we felt uniquely qualified to start on this journey together because of our shared desire for equity and our obvious differences in backgrounds and lived experiences. As we continued our initial talks we landed on a podcast as it's a great medium to give our listeners an experience of authentic and difficult conversations about race. In our second season, we look forward to elevating unheard voices when we start to bring in guests.
Review Fix: What's the format like?
EB: The first season is just Courthney and I as co-hosts, grappling from everything from the election to white supremacy. Our format is one of storytelling. We have found that stories create intimacy and connection that inspire action. To often, the media distances us from the humans affected by issues. We hope to use stories to humanize everyone involved. For centuries, dehumanization has been used as a tool for oppression. We hope our platform will humanize the struggle for liberation via the voices of those in the fight.
We will follow up each episode with a question to our audience on social media (@thehumanizepodcast on FB and IG). We really want to engage people, not just have them listen passively.
Review Fix: How is it different?
CR: This podcast is different because the hosts are so different. Emily is a confident cisgender white woman who understands the work she needs to do for true freedom to occur; I am a proud cisgender BIPOC male who understands the limitations overtly placed on me primarily due to the color of my skin. We are working together as accomplices to dismantle systems of oppression by elevating voices of others through needed dialogue and vulnerability. By highlighting the many perspectives of our guests and "meeting them where they are", we will inspire hope in our listeners which hopefully will lead to action.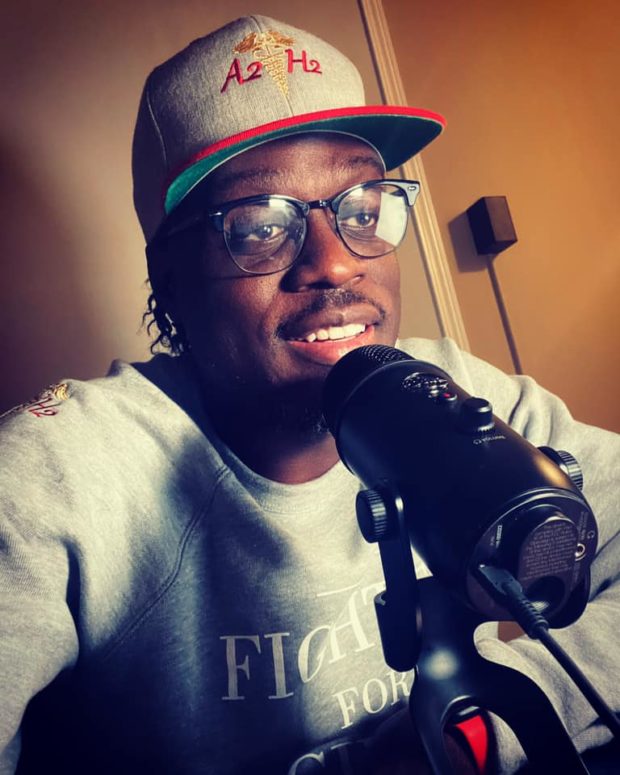 EB: Courthney and I also have a particular chemistry that people tell us is inviting and intriguing. We are honest, passionate and often end up laughing at ourselves. Our dynamic shows that a movement towards equity is not just about anger or shame, but about heart, joy and laughter. It involves everything because this movement is everything.
Review Fix: What makes you a unique host?
CR: Personally, I feel coming from poverty has made me perfect to initiate a conversation on systemic oppression. The authentic nature of our conversations will educate and motivate our listeners to become more than spectators of poverty and oppression and actively fight for equity for all.

EB: I believe what I bring is a willingness to be really honest and transparent about what I am uncovering about my white supremacy conditioning. I have spent a lifetime fighting for equity and believe I am open minded, yet the more I tunnel into my mind, the more I realize that my implicit and explicit beliefs are different. This does not make me a unique host, but my willingness to put that on display makes my voice different. I am not an anti-racism educator, but rather someone trying (and sometimes failing) to align with anti-racism.
Review Fix: Who do you think will enjoy it most?
CR: Hopefully anyone that has a desire to be an agent of change and liberation.
EB: My hope is that it will bring a wide range of people into an important conversation and inspire them to have more authentic conversations. I don't think we have a niche specific audience yet. I am pretty curious to see the demographics of people who listen. This will be telling.
Review Fix: Favorite moments so far?
CR: Our ability to show vulnerability through laughter and hard honest conversations between Emily and I.
EB: I think my favorite moment was when I told Courthney that my first concert was "The Greatest Rap Show Ever." I was in 6th grade and it had Public Enemy, Queen Latifa, DJ Jazzy Jeff and The Fresh Prince, Kid N Play (it was amazing). Courthney was dying laughing. Making Courthney laugh is a really great experience. I think it was also underscored by the joy that we have when people defy our preconceived notions and delight us. I am this white lady from the northeast, I do yoga and Crossfit, have 2 kids. It just caught him off guard. It was classic.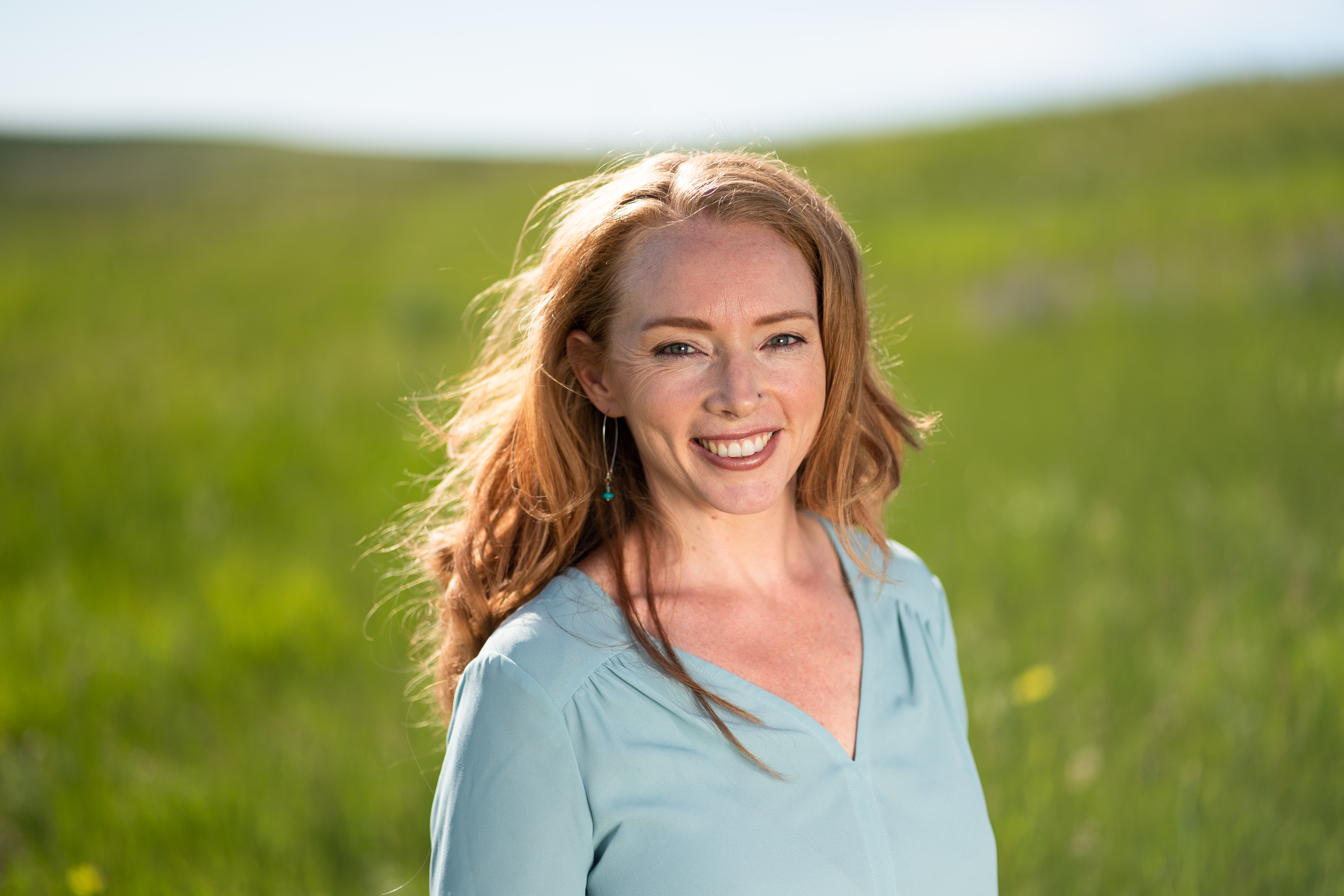 Review Fix: How has COVID affected the show?
CR: COVID has enriched our podcast because we can speak on the very apparent disparities that this pandemic has highlighted.
EB: We were going to do some unconscious bias trainings locally in Boulder, CO before COVID hit. The podcast is our pivot. I think what were are doing now has the chance of greater reach and impact.
Review Fix: What are your goals for the show?
CR: Our first goal is to launch in Dec 2020. Next, we hope to get the needed "buzz" to have a large diverse audience. Finally we are working to have the longevity needed for syndication.

Review Fix: What's next?
CR: LAUNCH and building the website.
EB: We hope to start offering small group dialogue experiences next year, but we are focusing on our launch now. We want to bring more people into the conversation in a real way, so we are brainstorming about that now. We are both keynote speakers, so the vision down the line is to create a learning experience for a big audience- when big audiences are a thing again.

Review Fix: Anything else you'd like to add?
CR: THAT'S ALL FOR ME
EB: If you listen, please leave a review and share! It is a huge way you can support the work.