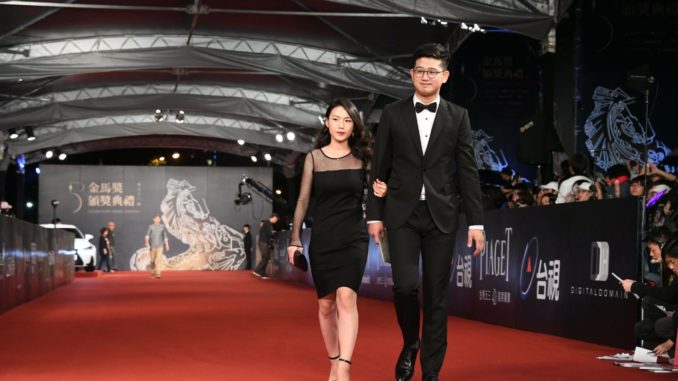 Review Fix chats with Taiwanese filmmaker and screenwriter, Chin-Wei Chang, who discusses his career and future.
About Chin-Wei Chang:
Chin-Wei Chang was born in 1990 in Kaohsiung, Taiwan Chin-Wei founded Bicycle Studio with LanChi in 2012, he was an animation director and animator. Best known for "White Tunnel" 2016 animation short film. Until 2017 he came to the United States to learn live-Action movies as a higher goal.
Review Fix: Where do you get the inspiration for your projects?
Chin-Wei Chang: Since I got into animation to live-action, all ideas of my works are inspired by the things or people surround me, I enjoyed observing the tiniest or normalize things we thought but that always surprises me the most eventually. Especially the days I was in NYC while I'm starting my filmmaking career, there is just like a condensed version of the word to me. Living in an environment with a variety of cultures, races are the first time in my life I felt that I'm really being a part of this world, which enriched my view of our society, also enhanced the motivation to give back to it in an artistic way. Certainly, a place is full of stories also full of problems, homeless, social conflict, racial issues. Etc. Many not cool stuff happened as well. From my perspective, every different culture has its own different way to deal with social issues, I think the conflict happened only because of not understanding each other. For me, cinema is like a platform that brings me a chance to learn from a variety of cultures from everywhere in the world. In the same way, seeing different cultural stories gradually appears in front of the audience or film industry in the West, which is also a good chance to let people immerse themselves in a different perspective to see our society and the world. It's huge progress of this medium of art to achieve diversity, which is the significant goal of the world right now as well.
Review Fix: What's your creative process like?
Chang: As I mentioned before, I was living in NYC for one and a half years. I really enjoyed the time that I commuted to Manhattan every day, which is the time that I practiced writing skills and character sketches. I wrote down the things and people that I saw while I squeeze with people in the subway. Gradually, I collected a number of characters on my phone. Then, when I begin a new project I can go through my phone to look for a similar type of character to recreate it. Second, based on my animation background, I draw a few pictures of the most important moment of the idea before I really diving into the project. Then, sketching the character's outfit, hair, color, habits. Etc. Moreover, I love to picture where the character lives, the neighborhood, and what the interior looks like. Once I get all of the information that I need, I move to the next step, which is to write a script. To make a long story short, I enjoyed image things and make concept art, I think it will be super helpful for every filmmaker to developing a script.
Review Fix: What makes your films different or special?
Chang: Every film just like a mirror reflects every stage of human behaviors while we living in the world. I'm always seeking a moment that I felt love or loss through my films, they always brought me a strong feeling in my life. I don't know my films are different or special or not to the audiences, but to me, they mean something from the bottom of my heart.

Review Fix: What do you learn about yourself through your work?
Chang: Since high school, I used to be a kid who loved to express myself by painting. I spent a lot of time on it, which also got my painting skill improved, I always got high scores in art class because I could finish painting nice and fast. However, one day a senior oil paint teacher told me that the way I painting was fast but missing details of light and shade or the facial expression of people, it kind of missing the purpose of painting. He suggested me spending more time observing the subtle changes of the things around me, also learning to catch the moment that impressed me the most. At the time, I don't understand what he said I just felt he bored me a lot. As time goes, I kept the same way to do my work till I graduated from college. One day I received a wedding invitation from my high school classmate, he asked me must show up because it would also be a high school reunion, So, I went to the wedding and met many old friends of mine. We felt joy and sad at the same time while we talked a lot of things about our high school life, there were so many changes that happened to us. At a blank moment, I stared at the light it came through a window, then I remembered the lesson that my oil painting teacher tried to teach me. I finally learned it and deeply felt it after so many years had passed. The moment and the feeling I was in which is what I want to catch and express through the art. I keep that attitude and created many short films to this day, whether animation or live-action. I see myself getting better and better in each work after I learned to slow down my pace and enjoy the process of creating art.

Review Fix: What are your ultimate goals for the future?
Chang: I was born in Taiwan, which is a place having highly acceptability of foreign cultures but also maintaining strongly traditional local culture itself. Growing up in this culture blended environment kind like teach us a friendly balance to live with a variety of differences, also built me a sense to see the common in differences, rather than just amplify the differences. It just like a coin, we usually focus on the two sides but forgot the middle which connects the two sides. This idea was support after I came to NYC and saw a hundred times complex cultures gather in this city, where was just like a condensed version of the world to me. I learned a lot about a variety of culture from people around the world, also got me to see closer to many complicated issues of society in our world. Therefore, bridging gaps between extreme things or social issues in an artistic way that I would like to give back to our society, which is the ultimate goal for me as a filmmaker.