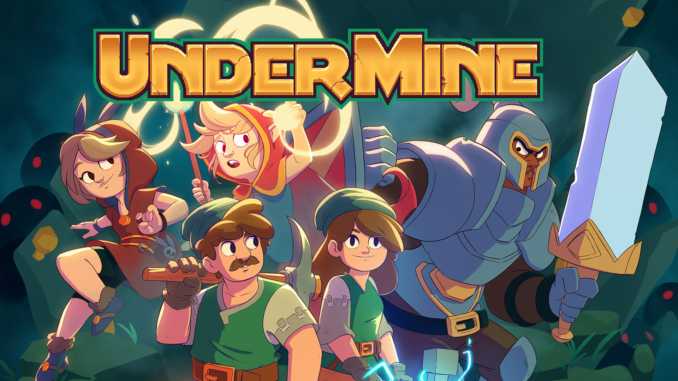 Review Fix chats with Undermine dev Derek Johnson to find out hat fueled one of the Nintendo Switch's sexiest new indie titles.
About Undermine:
Send an humble pickaxe-wielding peasant into a massive underground labyrinth full of malicious monsters, treacherous traps, and loads of loot. Seek secret passageways, detonating explosives to blast away crumbling edifices that might contain gold for permanent upgrades or powerful allies.
Discovering the ultimate secret of the mine is not the end. Regularly-released content updates add new items, levels, and enemies, and dwellers can tackle the Othermine, a true roguelike mode where dwellers start from scratch without their permanent upgrades.

Review Fix: How was this game born?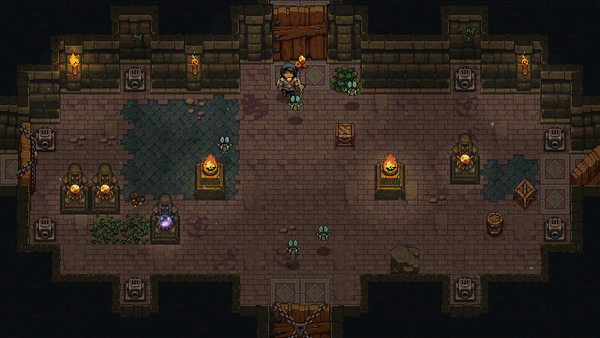 Derek Johnson: The roguelike inspiration came first. Run-based gameplay is so dense and the feel of going from zero to hero during an hour-long run can be so much fun. The theme came later, loosely inspired by long hours spent playing Warcraft 3 during college. The lowly human peasant is the unsung hero of that game, and the story of his struggle in the goldmine was just begging to be told.

Review Fix: What is your role in the game?
Johnson: On paper, I'm the programmer, but we all wear many hats, as they say.

Review Fix: What has development been like?
Johnson: Overall, more ups than downs! The early days were the most difficult before the game really started to take shape. Being a starving indie is not as fun as it might sound. We were fortunate enough to be selected for the Indie Megabooth which really propelled us on to many other conventions and culminated with Microsoft inviting us to E3 in 2019. That was an incredible summer.

Review Fix: What makes this game special?
Johnson: This is something we discuss quite a lot. The developer's curse is that you lose the ability to see your game through the eyes of a player, so what makes it special to us is often dramatically different from what makes it special to a player. For me, it's special because it represents many thousands of hours of intense effort and is testament to the fact that it doesn't take a big team or budget to make something good. I can only hope that that passion comes through to players.
Review Fix: What games influenced this one the most?
Johnson: Rogue Legacy and The Binding of Isaac were probably the biggest, but other great roguelikes like Slay the Sprite and FTL certainly inspire as well. We get lots of inspiration for items from DOTA2. Our influence comes from many sources – books, music, manga to name a few. UnderMine is packed with nods to our favorite things.

Review Fix: Any fun stories or wild moments during development?
Johnson: Probably the most stressful moment of development was when we forgot to get the OK from Valve for our early access launch.  Normally, you contact them a few days beforehand and they unlock the Launch button, but we didn't realize this until the final hour. We had all sorts of streamers and coverage lined up and it was going to be a disaster if we missed our window. Thankfully, some quick emails saved the day and everything went off as planned, but those were some tense moments!

Review Fix: What were the major lessons learned?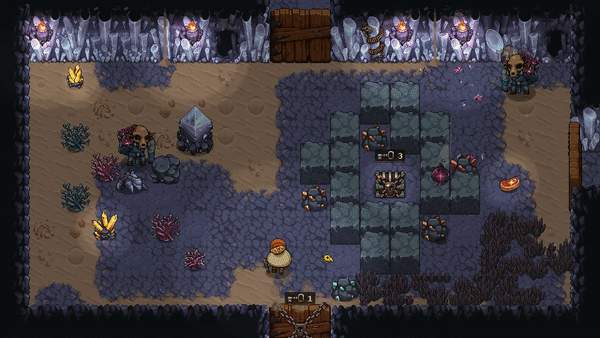 Johnson: We truly learned a huge amount about the console release process. Developing for PC is a snap compared to the amount of paperwork involved in a console release. Next time around, we'll be sure to start that process much earlier in development.
Review Fix: Do you think preserving older gameplay mechanics in new games is important?
Johnson: Absolutely. I often describe UnderMine as "elemental", that is, made up from what I consider to be the most fundamental video game building blocks. Things like jumping, swinging a weapon, picking up food, collecting awesome powerups, exploring mysterious areas, fighting huge bosses. These building blocks were established at the dawn of video games and I think it's essential that they persist.

Review Fix: What's your favorite memory as a gamer?
Johnson: Hard to pick just one, but I will say that waking up on that island as Celes after the world ends in FF6 is probably top 5.

Review Fix: How have your previous experiences in the industry helped this game?
Johnson: We have a great network of industry friends and contacts behind us who have really been there for us when we've needed it. Working at larger studios has given us good insight into what works and what doesn't work. Some of the best lessons are learned from the projects that fail.

Review Fix: How do you want this game to ultimately be remembered?
Johnson: I hope people remember it is a hidden gem. A bit rough around the edges but brimming with character and charm. And if it's the first roguelike that you've ever played, I hope you remember it as truly mind-blowing!

Review Fix: What's next?
Johnson: For the short-term, we're working on a fun little Pico8 side project and preparing our next content update for UnderMine. Longer term, we have some awesome plans that we'll have to discuss later.

Review Fix: Anything else you'd like to add?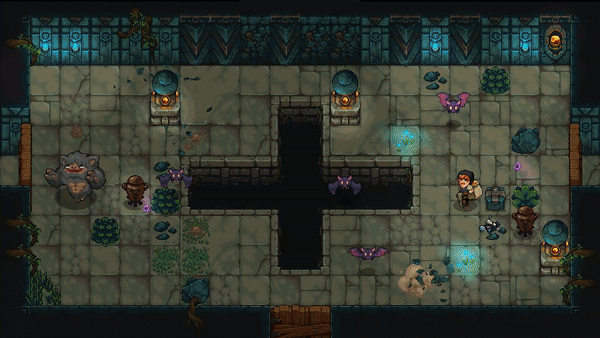 Johnson: Releasing a game on a Nintendo platform is a life-long dream and we're very proud of how at-home UnderMine feels on the Switch. We hope our players agree!