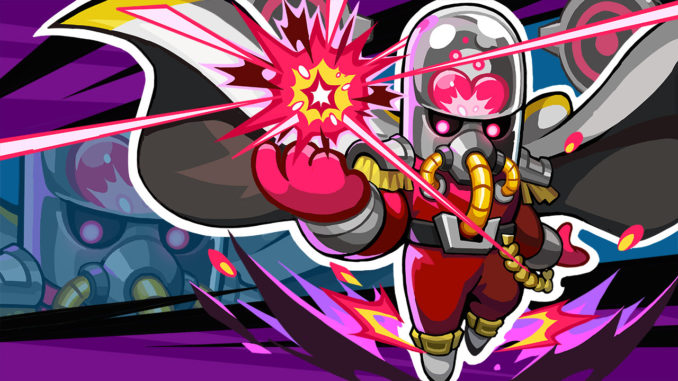 Review Fix chats with Rhythm Fighter creator Haoliang Zhang to find out what inspired the game and more.
Review Fix: How was this game born?
Haoliang Zhang: Rhythm Fighter is the first game of our studio. Our initial thinking is that since it is the first game, we will try our best. Instead of looking through all kinds of games, we started with the categories that we can do well to ensure that the quality of the game was excellent. Our team has experience in rhythm games and ARPG projects, so we wanted to integrate these two and see what new gameplay could be created.
Review Fix: What has development been like?
Zhang: During development, I encountered many unimaginable difficulties. Since we were creating innovative gameplay there were many things that no one had done before, so we ran into a lot of technical problems. Fortunately, our programming team was very helpful and solved them one by one.
The biggest difficulty was the design. One of the challenges that innovative games often face is that you make them according to your ideas and find that they are not fun. We saw a lot of this in the early stage of the project, but throughout the process everyone brainstormed and came up with multiple plans. Fortunately, in the end, this difficulty was solved, and we are all satisfied with the final result.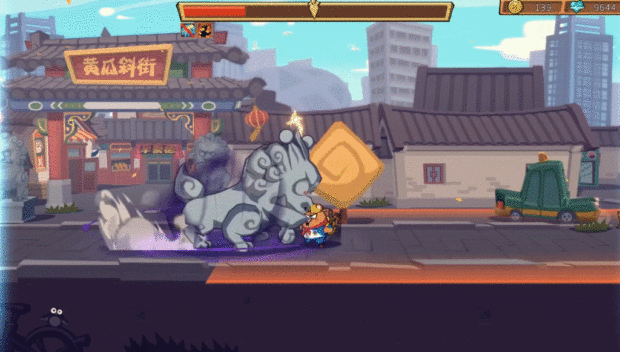 Review Fix: What makes this game special?
Zhang: The difficulty. Our game was inspired by many Roguelike games, such as Isaac, Enter the Dungeon and Dead Cell. Roguelike focuses on the experience of permanent death and repeated play, so the difficulty and challenge are relatively high.
In addition, most of our music is specially customized by our friends. I would like to thank Signal-E. The other few songs are written by our team members.
Review Fix: What games influenced this one the most?
Zhang: We mainly referred to two games in the early stage: One Finger Death Punch and Crypt of the NecroDancer. We use Crypt of the NecroDancer's rule design of the beat and movement, and the horizontal perspective & the refreshing feeling of killing monsters from One Finger Death Punch for reference. After many rounds of improvement, the core game mechanics of Rhythm Fighter were finally formed.
Review Fix: Any fun stories or wild moments during development?
Zhang: Music production is indeed very interesting as well as challenging. For example, the music in Beijing is very difficult to make. No one here had ever heard what Beijing-style electronic music is like. The first few versions were all traditional Chinese style electronic music. We all felt like that wasn't quite right. Then we found and studied a lot of references, including Peking Opera, Beijing Rhyme Drum and so on. After many iterations, we finally made it. You can hear it in the Beijing stage of the game. We think the taste is just right.
Review Fix: What were the major lessons learned?
Zhang: Our early tests showed a state of polarization. Players who like it very much, and players who don't like it and don't want to play at all. The problem was mainly reflected in two aspects: the operation is not smooth and the rhythm is not understood. Later, we focused on making optimization in these areas.
I think all game developers must show the game to players as early as possible, test the game with a certain purpose, and collect feedback from players. The production team must respond quickly to this feedback and establish a virtuous communication cycle with players.
Review Fix: Do you think preserving older gameplay mechanics in new games is important?
Zhang: YES. We refer to many excellent Roguelike games in terms of system and gameplay. We have played almost all of the Roguelike games on Steam, and a lot of inspiration comes from them. I have to say thanks to these games and developers.
Review Fix: What's your favorite memory as a gamer?
Zhang: When I was in elementary school, I drew cards and made board games by myself.
Review Fix:Â How have your previous experiences in the industry helped this game?
Zhang: After graduation, I joined one famous game company. In the beginning, I did mobile games for several years. During this period of time I learned a lot, and I changed from a game lover to a game developer.
Review Fix: How do you want this game to ultimately be remembered?
Zhang: We hope to make games that can really stay, and some people will find it fun many years later. I hope our players will think this game is an innovative game that successfully combines Roguelike elements, action and rhythm.
Review Fix: What's next?
Zhang: Later we might add new stages, new heroes, new plots, and some new functions to reduce the difficulty of the game and make it easier for everyone. There is a lot of great new content in the developing plan, I hope you will continue to pay attention to us.