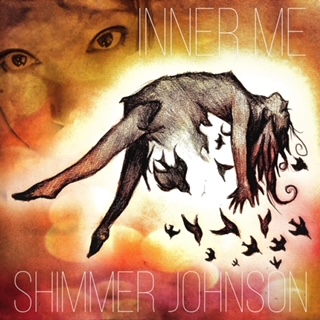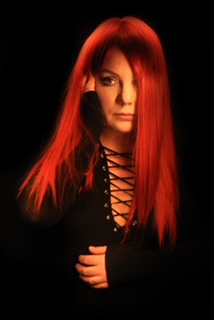 Review Fix chats with singer/songwriter Shimmer Johnson, who discusses her new single, "Priceless," off her album, "Inner Me," as well as her origin in music and goals for the future.
About Shimmer Johnson:
No matter what level of success they're at, whether they've been selling/steaming platinum for years or just starting indecently with a few thousand streams and views, every artist knows those feelings of inner doubt – those crises of confidence where they wonder if they're good enough and they've got what it takes to forge ahead and make an impact. ton based singer/songwriter Shimmer Johnson may have fashioned her new piano and vocal driven single "Priceless" as an ode to developing one's sense of self-worth after years of troubling romantic relationships. Yet in a larger sense, the beautiful, soulful song speaks to that glorious breakthrough moment when an indie artist like her overcomes those years of inner struggle and finally makes a declaration to the world: This is her moment to make her voice heard and thrive.
"Priceless," the lead single from Shimmer's upcoming full length debut album Inner Me, opens with Shimmer's pristinevoice sharing those difficult feelings artists struggling with their sense of self can all relate to: "Has this mask hidden beauty that makes me/Colored glass in a frame that's not meant to be/Shattered pieces on the floor/Have the scenes ended in insecurity…" Then the chorus offers the push and pull of hearing words of encouragement that are then stripped away: "You always made me feel so beautiful/Then you tear it out like a centerfold." Until finally, she asserts, with boldness and determination "I am priceless/Can't you see this?"
Review Fix: How was 2020 for you musically?
Shimmer Johnson: Musically due to the Covid-19 lock downs I had a lot of time to finish my album "Inner Me" and perfect it to be exactly what I wanted it to be. We managed to find some amazing new sounds and orchestration for songs like "Candle" and "Rise". I wrote a total of about 30 songs in 2020, including my singles Sweet Lies and Love is Possible. I released the two new singles end of 2020 and beginning of 2021.
Review Fix: What have you learned?
Johnson: During 2020 while I was writing; I also learned to promote my music on social media. I started my @shimmerjohnson account on TIKTOK and managed to get 48K followers during 2020. I also learned how to use Twitter and Instagram and I am still building followers there. 2020 for me was preparing me for 2021 and the release of my hit album "Inner Me".
Review Fix: What was it like to work with Corey Johnson?
Johnson: Corey is amazing. He is one of those people that can do it all. He can play all the instruments. He is an amazing producer. He can turn a plain sounding song into a unique song that you want to leave on repeat. He just instinctively knows what is the best sounds to use. During 2020 he perfected his skills in mixing and mastering to. I do all my own vocal production. So when you put that in place
with his magic. You get amazing music.
Review Fix: What inspired your newest new single?
Johnson: Priceless is a very special song to me. I have struggled all my life with self confidence and I wanted a song that showed my struggles. I also wanted the song to show my self realization that I am amazing to. This song tends to take you on a emotional roller coaster ride. A song that takes you inside yourself. People that listen can insert themselves into this song. I write this way so that the music, the lyrics and melody really connect with the listener.
Review Fix: How is it different from your other tracks?
This entire album is based on the emotional aspect of myself. Including experiences and relationships that I have been a part of. It's what makes me who I am today. Priceless is the key to the entire album. As it talks about my self confidence and how I learned to love myself. The rest of the songs are about the actual experiences. Masterpiece talks about acceptance of yourself and how everyone is different. Just need to love all your flaws. Every song has an emotional aspect to it. I wrote this album so that people could truly understand what goes on in my own head and how the
experiences of life have affected me.
Review Fix: What is Priceless to you?
Johnson: It's a song that tells me over and over again that I need to have self confidence in everything I do no matter what. You only get one life to live. You can't be scared or fear that somethings always going to go wrong. You have to learn to love yourself and love every part of you. You have to realize your amazing even at your worst.
Review Fix: What are your goals for it?
Johnson: I am wanting people to be able to relate and connect to Priceless. So many people in the world have self confidence issues. They never seem to shake it through out life. I was bullied through out school. I had a not so favourable upbringing and it led to my low self esteem issues through out my life.
I want people with self confidence issues to know that other people are experiencing similar thoughts, emotions, experiences and that its okay. It's okay to experience all of those things. I also want them to have hope. I want them to know that they can break the cycle. That they can have self confidence back. That they can have self worth back. That they aren't a lost cause. I want them to know that they are priceless.
Review Fix: How would you like it to be remembered?
Johnson: I would like to be remembered as a genuine singer songwriter. Someone that wasn't scared to talk about how they feel and what they have experienced. I want to be remembered as someone that helped other people overcome the issues that happen inside oneself. The issues people are to scared to talk about. The thoughts that people hide within themselves only because of fear. I want to be the person that helps people overcome their inner self and not be scared to live and just be
happy.
Review Fix: What are your goals for 2021?
Johnson: My main goal in 2021 is to get my album Inner me out to the world. I would love to get my music on as many radio stations as possible. I would also like to get sync's for my songs in tv, movies and film.
Review Fix: What's next?
Johnson: Release of my album on Feb 9 2021. I want to do as much promotion as I can. Hopefully things start opening back up for music. I would like to tour this album. I would also like to do a lot more interviews and live shows.
Review Fix: Anything else you'd like to add?
Johnson: I included my re-imagined version of Toy Soldiers that was made famous by Martika in 1988. My new version is a unique blend of pop, contemporary and rock. Its a new version that I think everyone is going to love. Specially all of the 80's fans! I think they will fall in love with the new version. My version keeps all the cool elements from the original track and makes them really stand out. Slight melody change and new back ups. It will take you on a roller coaster ride to! It fit perfect
for the inner me album. I hope everyone enjoys the remake.