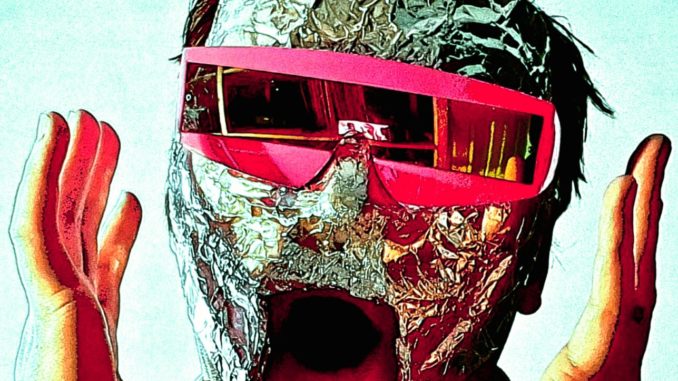 Review Fix chats with Vulgarithm's Andy "Dirt" McGurk, who discusses the band's origin and goals for 2021 and more.
Review Fix: How did the project start?
Andy "Dirt" McGurk: The concept first appeared after watching many electronica bands play at Bluedot festival, watching the visual effects that one person can have to make a live show interesting. As someone who predominantly has played in hard rock or metal bands, this gave me an idea for something completely different. Vulgarithm was born tail end of 2019, band of the covid era.
Review Fix: What's your creative process like?
McGurk: I start with one hook (Guitar riff mainly but sometimes drumloop or synth riff), if that keeps me reeled in then more layers get added. If the music is catchy or enjoyable without melody then I can start to sing over it. If the melody takes shape then lyrics get put down. Every stage must pass the car test before anything else can happen.
Review Fix: What's your standout song? How was it written?
McGurk: I haven't played in front of people yet so I can't comment on which one people respond to the most. However online, the song that has had the most traction is "2nd Wave Rave", written during peak lockdown. Either that or "I'm a rapper", that one has had a lot of good responses.
Review Fix: What are your goals for 2021?
McGurk: I have already released 2 EPs with a similar theme "Share if you Agree" and "Share if you disagree" respectively, the 3rd is the end of the EP cycle called "Share in the 3rd Degree" and will round off everything. I haven't got a release date yet but it will be a little darker than the previous 2.
Review Fix: How do you want your music to affect people?
McGurk: I'd like people to understand how absurd the world is, but if we can't change the big things, let's make fun of the big things. I probably have a sarcastic way of writing lyrics, particulary in songs like "Fake", "2nd Wave Rave" and "I cannot take this country seriously". Fundamentally, I want people to feel a bit of escapism with my music and mentally get away from it all.
Review Fix: What's next?
McGurk: New EP is being written, and then hopefully when lockdown and the pandemic is over, I can actually produce this live to the real world, not just the virtual world.