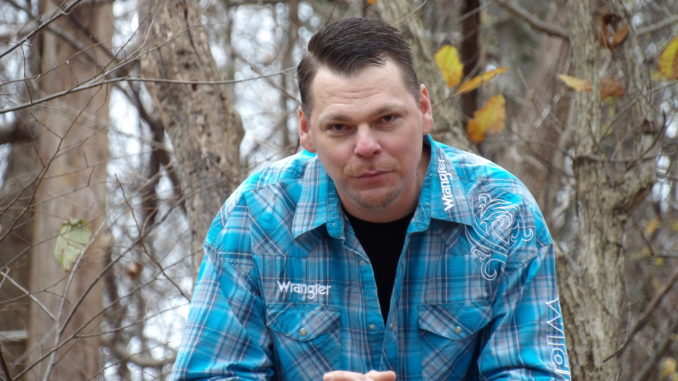 By Patrick Hickey Jr.
Review Fix chats with singer/songwriter Matt Boone, who discusses Main Street Heaven, as well as his origin in music and goals for 2021.
Review Fix: How did you get involved in music?
Matt Boone: My dad bought my first guitar when I was 5 years old, then at the age of 8 my uncle taught me my first chords and I started to play. Music has always been a part of my life and as a child I performed with dad and uncle along with their band often.
Review Fix: What's your creative process like?
Boone: When writing I have to have personal motivation that brings me to write my feelings and thoughts down in words. Once I have that I just keep writing until I feel I have a finished product that can relate to many people. Anything I do is fun, I love making music no matter what part of the work I am doing.
Review Fix: What inspires you?
Boone: I am inspired by my supportive wife and my loyal fans. I have so much support when I release something new and it really keeps me going.
Review Fix: How was "Main Street Heaven" born?
Boone: It was born because of the loss of my father this past August. During the eternal celebration my aunt gave a sermon and she titled it "Main Street Heaven" because my dad lived on Main Street in West Tennessee, so his address now changed to Main Street Heaven. That stuck with me so I asked my aunt if I could use that as the title of my song.
Review Fix: What makes it a special track for you?
Boone: This song was written for my dad that I lost suddenly this past year. This song is the memories I had through my life with him and it has helped me a bit with finding peace.
Review Fix: What does music mean to you?

Boone: It has been a huge part of my life since I was about 5 years old. It has always been a part of me and always will be.
Review Fix: How would you describe your sound to someone who has never heard you?
Boone: I would say I have a strong, crisp, southern voice. I have been told that I have a great voice for ballads. I generally sing modern country music.
Review Fix: How are your live shows different from your studio work?
Boone: Live shows are always fun because you get that instant feedback from the audience. The energy just helps drive your whole show. There is no feeling like it really in the world especially connecting with all the people that come out to see my shows.
Review Fix: What inspired your latest single?
Boone: "Main Street Heaven" was inspired by my father.
Review Fix: What are your goals for 2021?
Boone: I am going to continue to drive this current release forward, I will be recording a music video for the song and will be releasing that later in March, and I have another song that will be released this summer. I am hoping to be able to get back on the road to tour and continue to connect with my fans.
Review Fix: What's next?
Boone: The music video filming for "Main Street Heaven" is what is next along with getting back on the road to tour.
Review Fix: Anything else you'd like to add?
Boone: I hope everyone enjoys this project and my next. Listeners can stream the song on Spotify, Pandora, iHeartRadio, Amazon Music, Apple Music/iTunes, and everywhere music is streamed. Everyone please follow me at www.mattboone.net, and these links to my social media outlets.
www.facebook.com/MattBoonemusic
www.twitter.com/matthewboone03
www.instagram.com/mattboonemusic/