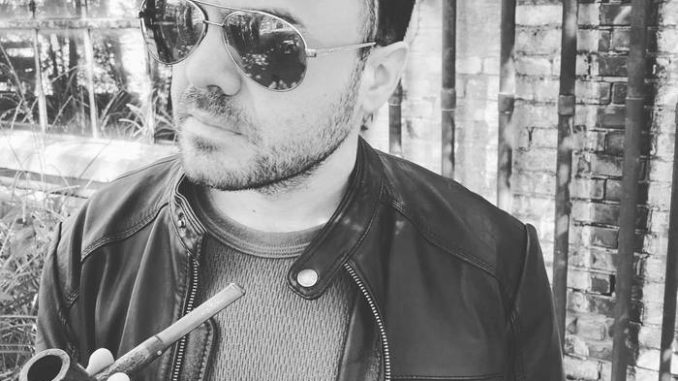 Rock comes in many flavors. From groovy to grunge, there are a ton of ways to make guitars sing along with the vocalist. In their first EP, the Rhythm Bullies go an experimental route by blending a variety of grunge and hard rock sounds with trippy synths that give it all a wavy quality. It adds up to create a unique atmosphere when taken as a whole, with a few tracks that stand entirely on their own. In the titular track, The Dysnomia EP sets the mood that is just the first part of a wild ride.
Dynomia's groovy bassline makes itself known from the top as it cradles the raspy vocal performance. The percussion will have your head bobbing along while the guitar lets you lean into the groove as the synths sneak in. The break happens right before the chorus and leans into the heavier guitar riffs, which lets you rock out as it goes on. The deep guitars and clashing symbols will have you moving during the raspy cries of "dysnomia."
The following track, Escape from Dysnomia, has an ambient, synth-laden intro that softly leads you in and gives the track a spacey feel. This moves from spacey to sci-fi quickly as it solidifies its otherworldly aesthetic in an incredibly cinematic way. The distorted synths and far-off sounding ambient chimes echo in a spiraling manner to captivate you before launching you back into dramatic techno-symphonies. It's an exciting instrumental track that feels like it was ripped from a blockbuster sci-fi film, making it a very different experience from the previous track.
The track Theo comes out strong, giving the track a pulse with some hard-hitting drums backed up with trippy synths. Sebastian Mogan's deep croons lean into this aesthetic until he changes it up at about the minute mark as his performance regains its raspy edge with a "don't hang me up." This also ushers in a grunge rock aesthetic that is hard to not absolutely rock out to before it switches back into a synth-laden groove with a pulse. The track quickly becomes a sonic ride for your ears as it goes up and down with the beat and goes full force into the grunge aesthetic, making it one of the most memorable tracks on the EP. The killer guitar solo and catchy guitar licks don't hurt, either.
The first full EP from the Rhythm Bullies is full of twists and turns. While the aesthetic varies from track to track, the loose nature is fun and always comes back around to pure rock. There is a lot going on in this EP, whether it be the cinematic instrumental track Escape from Dysmonia or the wild ride that is Theo, you'll never know where it'll lead up to until you listen to it all. While it may not be for everyone, this experimental rock EP is sure to leave an impression on you. Whether that be the moments where you rock out or trip out, it's worth a listen to find out for yourself.