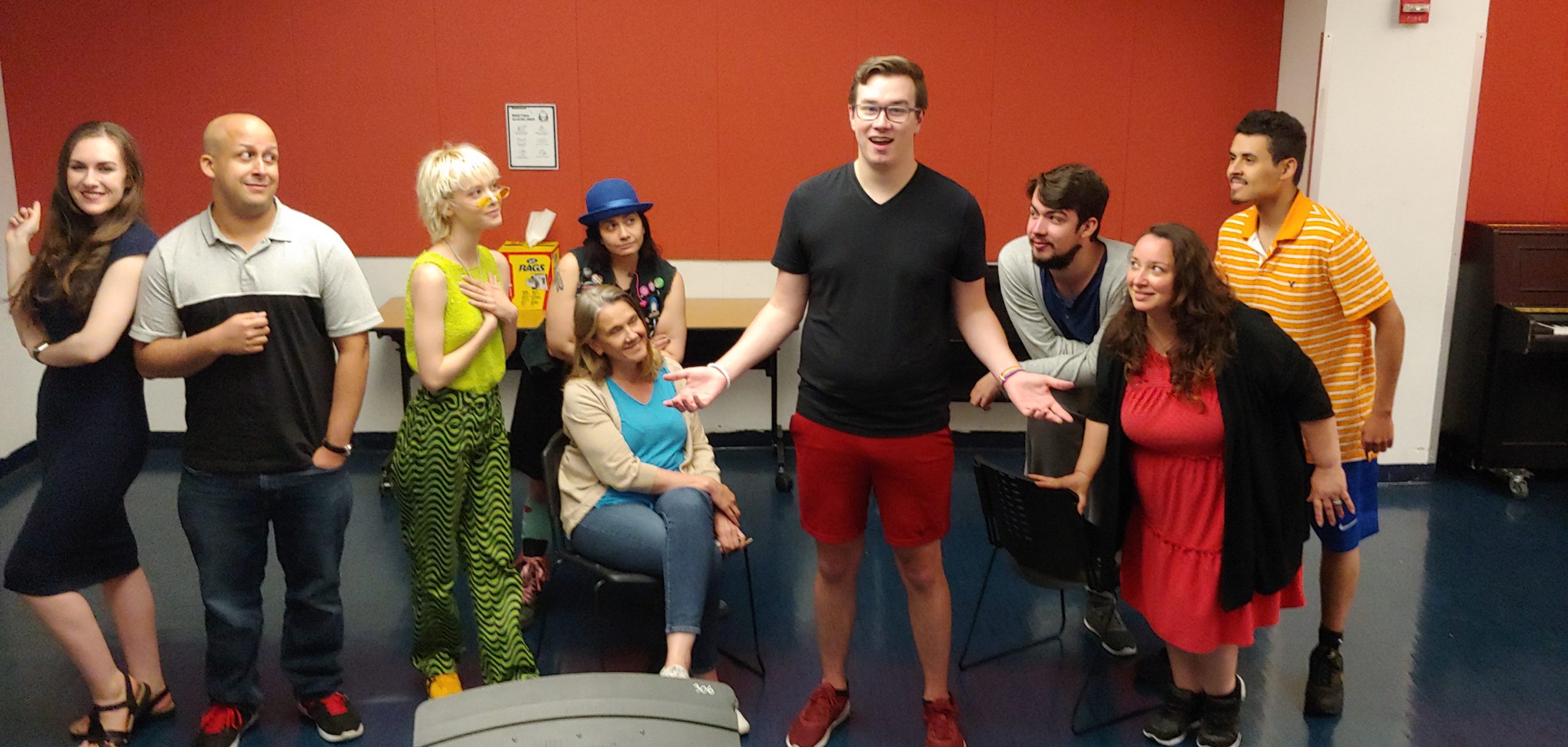 Review Fix chats with Rollin Jewett and Jay Michaels, who discuss their new production, The Big Dream.
About The Big Dream:
The Downtown Urban Arts Festival will enter The Twilight Zone with the premiere of genre play- and screenwriter, Rollin Jewett's latest play, THE BIG DREAM, JUNE 23 @ 7:00 p.m.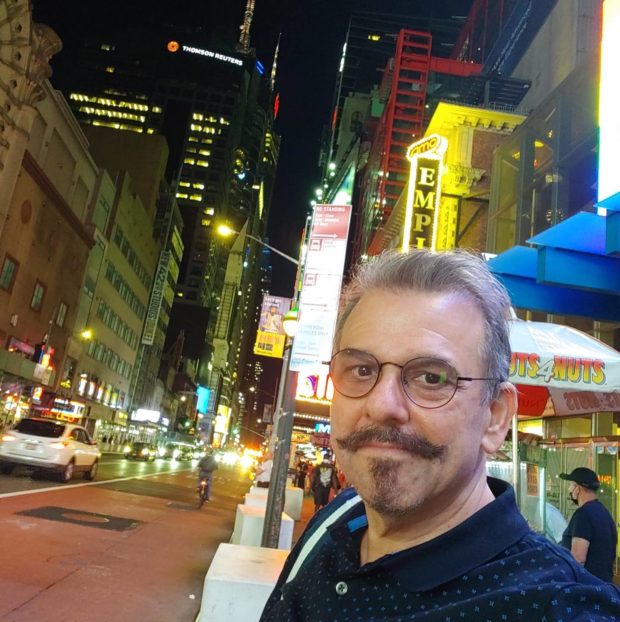 at the Abrons Arts Center, 466 Grand St, NYC. THE BIG DREAM by Rollin Jewett and directed by Jay Michaels is one of the first plays to open in NYC live — months before Broadway.

Staged immersively, with characters taken from audience members itself, THE BIG DREAM tells the tale of Jack, an arrogant stage-pig who recounts his journey of how he hoofed and whored his way on stage and on film. With only the goading of an enigmatic therapist to keep him on track, Jack goes in and out of reality trying to find who he really is … if he really is.
The cast includes Matt Frenzel as the Jack of this trade; Donna White as the therapist: Zara Zeidman as his long-suffering girlfriend, Sara Minisquero as his juvenile delinquent best friend; with Andrew J. Koehler, Anthony Diaz, Rose Zisa, Michael Pichardo, and Melissa Ford weaving through this tale as Jack's family, friends, business associates, teachers, and tormentors. Callie Stribling serves as production stage manager. The play will be filmed for cinematic release by Nick Crispino
Review Fix: What was the inspiration for this project?
ROLLIN: My life! Although I'm now primarily a writer, I originally started out as a stage actor and the individual scenes from THE BIG DREAM are an exaggerated version of actual scenes from my life in the theater and how I essentially came to be an actor. Even the scenes of my early family life and friendships are reality-based, but obviously dramatically embellished. I conceived of the play years ago after yet another failed relationship resulting from my chosen profession at the time as an actor. I was feeling like I would never be able to experience a so-called "normal life" — you know, where you get a job, settle down, marry, have kids, etc., because of the demands and uncertain lifestyle of being an actor — where you're called upon to play different characters, move around a lot, kiss complete strangers, create short-lived transient but meaningful relationships, and live an imitation of life for other people's entertainment.
While all of that is challenging and fun, it doesn't lend itself to long term stable relationships with significant others. And many times you don't even know where your next paycheck is coming from or how you're going to pay the rent. Hence, the play was a reaction and an almost therapeutic examination of my life up to that time. The character Jack in the play is my attempt at asking myself questions about the direction and purpose of my life and trying to answer them through the device of a Therapist character that is used as a sounding board to try and figure out how to resolve all these conflicting emotions and desires that I was feeling as a result of my chosen profession. The title THE BIG DREAM refers to having larger than life expectations for yourself in that you get it all: the fame, the money, the respect, the wife, the kids, and everything you've ever wanted. So, in a sense, writing the play was a very cathartic experience for me.

Review Fix: What's your creative process like?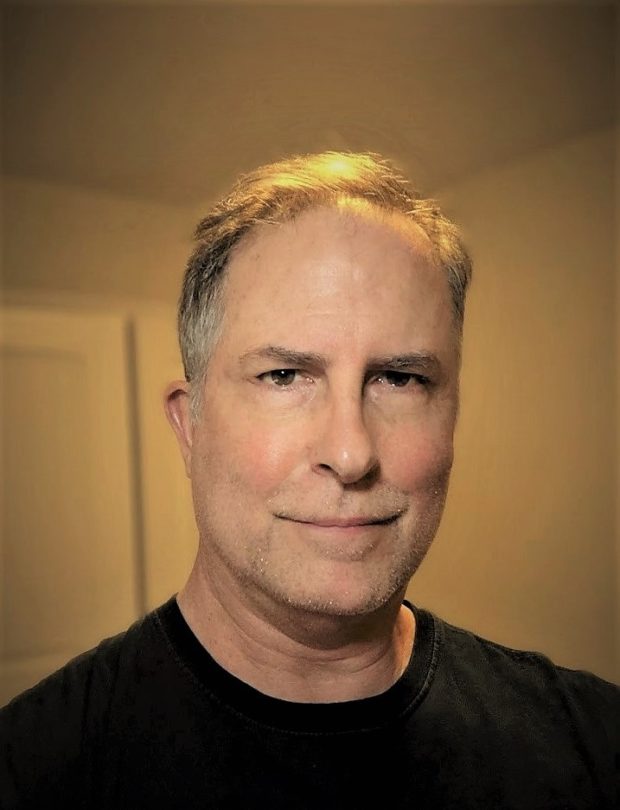 ROLLIN JEWETT: It varies from project to project. As a writer in different disciplines (I write plays, screenplays, short stories, poetry, songs, etc.), once an idea presents itself to me, the idea itself pretty much dictates what form it's going to take. In other words, certain ideas lend themselves to their own specific mode of expression. I instinctively know if a concept will work better as a play, a story or a poem just by the way it forms in my mind. Some ideas have to percolate for years in my brain until they're ready to be expressed in their own particular way. For instance, I know if an idea is going to sustain a longer form such as a screenplay or if it's really only going to work as a ten minute play. Once I've decided I'm going to write something and have decided on the form it's going to take, then I have to kind of work fast because I'm one of those people who must get the idea "out" so that I don't lose my passion for it.
Hence, much of my work tends to be shorter forms: one act plays, short stories, poetry and songs. I like the mad rush of being passionate about something and expressing it quickly. Then I can go back and tweak it and play around with it to where I get it where I want it. And then I move on to the next passion project.
JAY MICHAELS: I start in reverse. After analyzing tye piece and forming its message I wish to convey, I envision what the final outcome would be. Then I work closely with the actors on their vision. Using their vision, I guide them to the play's conclusion. In this way, the parable is upheld but how we got there allows the actors to add their own creativity. Sometimes, an actor comes up with something that makes me
say "I like that better" and I get to explore their concepts as well.
Review Fix: What makes this different or special?

ROLLIN JEWETT: I think what makes THE BIG DREAM special is that even though it's kind of outrageous, it comes from a very truthful place that I think the audience will find fascinating. It really gives an
insider's perspective of an actor's life and motivations, which I think are common to all performers. I also think the main character, Jack, is quite amusing and interesting in that he's completely narcissistic and self- absorbed but walks a fine line between being charming and repugnant. And the various characters that filter in and out of his life are mostly caricatures but funny and identifiable ones. The play also has a very stream- of-consciousness quality to it that I think will keep the audience captivated — and our director Jay Michaels has expanded upon that theme to make the experience even more immersive and audience-inclusive to where you won't even know who's an actor and who's not.

JAY MICHAELS: WE ARE RETURNING TO LIVE THEATRE! This is an audience participatory piece using the entire theatre. It also talks about what it means to be an actor. I look at this play as rising for the national anthem.
Review Fix: What did you learn about yourself through this process?

ROLLIN JEWETT: As I said, the play was very cathartic for me as an actor as I was sort of trying to understand my own motivations and purpose for choosing such a difficult and challenging profession. I had to look back over my many different life experiences and dig deep to try to understand where I had come from and where I was going. And was I really able to give up all the so-called "normal" milestones of life that most of my friends and family seemed to take for granted: job stability, steady income, marriage, children, etc.? The answer was "yes", at least for a while. I did eventually give up acting but not by choice. But that's another story.
At any rate, I did eventually settle down, get married and have a child. But not until my 40's. So in my own way, I have achieved The Big Dream.

JAY MICHAELS: How much I enjoy collaboration – for one. I really got a kick out of the brilliance the cast brought to this play. I also [continue to] realize that it takes a village to make a play. Zoom may have made us more autonomous but the magic happens best in a crowded room.
Review Fix: What are your ultimate goals for this production and for the future?

ROLLIN JEWETT: The main thing for me is and always has been to simply entertain people. If I can achieve that by making people laugh or think or forget about their troubles for a few hours —
mission accomplished. I don't think the value of entertainment is overrated at all. I think it's a necessary and integral part of life and we all need it. I know I do. In addition, the theatre is where I began my life's
journey and there's nothing like live theatre and the electric connection between performers onstage and the audience. It really is a very special and singular kind of connection that one cannot get any other
way but through live theatre. The fact that THE BIG DREAM is one of the first live theatrical productions to be performed off-Broadway in NYC after the pandemic is truly an honor for me and I can only
hope people will turn out for it, because the cast is amazing and the director is top notch, not to mention the historic theatre itself where the piece will be performed. If the production has a life beyond
this performance at The Downtown Urban Arts Festival, I will be very happy.

JAY MICHAELS: We are filming this production as well. A play I directed eight years ago found its way into the Ludlow Funge Film Festival in the United Kingdom. It showed me that when you can record your
work… do so. I'd like to see a longer life for this work – in whatever medium will have it – as its subject, tone, and dialogue would work for all. And I enjoy working with Rollin.

Review Fix: What's next?
JAY MICHAELS: Preparing the new season of events for Channel I and getting guests and programs together for the 10th anniversary of Phoenix Arizona's FearCon X: The Tenth anniversary
(which Rollin will also be part of). Got several other irons-in-the-fire, just waiting till I can talk about them. Oh, and I'm now teaching at two universities.

ROLLIN JEWETT: For me, the next thing on my plate is a short film production of my award-winning play BUZZKILL, which I'm working on with a very talented group of people who have performed the play live
several times in NYC. It's an intense drama (with comic moments) which references the refugee crisis going on in the world at present. We're currently putting together a crowd-fund presentation to raise the money to do a film version and are hoping to partner with several global refugee aid organizations to shed some light on this situation and, hopefully, foment a worldwide discussion that will lead to long term
solutions for what's happening to this tragically displaced population. I've also finished an environmentally-conscious action adventure screenplay that will hopefully get into the hands of socially
conscious film people that care about the environment and want to shed some light on that particular issue. And then there's Phoenix Fearcon coming up in October, which I hope to be part of…so, lots of things to look forward to.