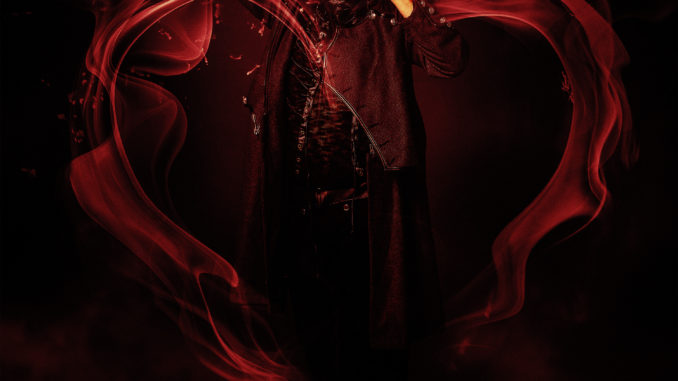 Review Fix chats with singer/songwriter guitarist Leo Spauls, who discusses his origin in music and goals for the rest of the year.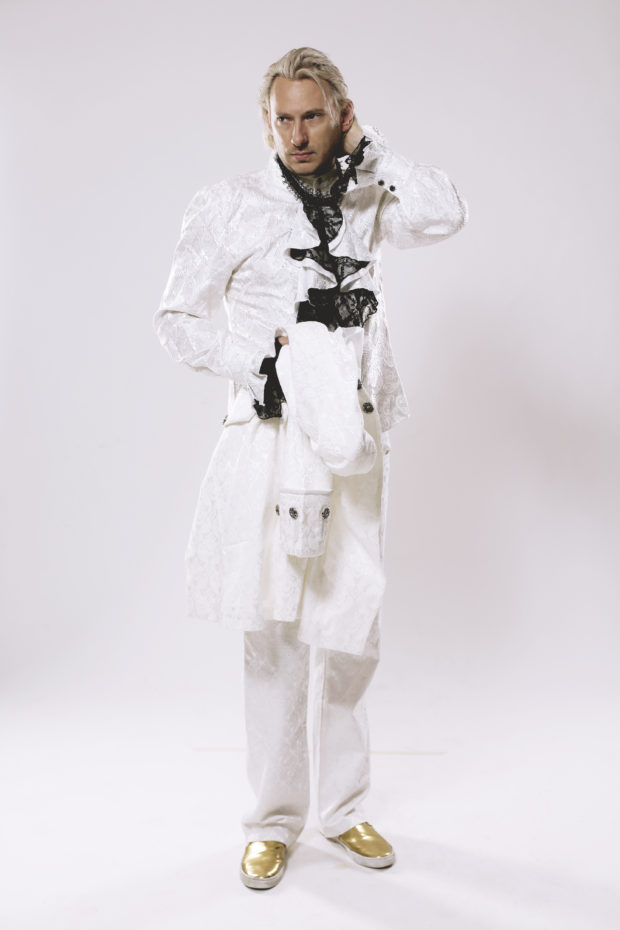 Review Fix: How did the project start?
Leo Spauls: I formed The UK band in January 2020 in London. It's Elina Tikkanen on backing vocals, Andy Basiola on guitar, Paolo Succo on bass, Lewis Moody on keyboards, Dan Breaden on drums and Leo Spauls on lead vocals. We did a few rehearsals, had some gigs booked, but then came the pandemic. So since then, we have been focusing on songwriting. We are releasing three singles on the Animal Farm label this year. The first single, "Show Me Your Love", is out now and available on all streaming platforms.
Review Fix: What's your creative process like?
Spauls: I am a pianist, so I usually start with the piano. I am trying to find some chords and melodies I like. Then I go to my computer, adding a few loops. On the last album, "Heaven's Deep Blue Sky" (2018), we recorded everything with real instruments, Mike Garson (David Bowie's pianist) sending his piano recordings from LA. This time we are doing a more electronic production. The new songs are more straightforward. It's pop music, based on synthesizers and piano. When we play live, we go on as a rock-pop band, with drums and guitars.
Review Fix: What's your standout song? How was it written?
Spauls: The new single "Show Me Your Love" is probably our best song. It's about meeting a guy from Brazil on a gay app, desperately wanting to leave his country and come to Europe. It's easy to fall in love with someone like that. Everything is new and exciting in the beginning. However, the reality is something different. I wrote this song in about ten minutes. It has only four chords that keep repeating. I was sitting at the piano, improvising. Then I added a few vocals. When I later talked to Mike about it, I couldn't even remember which chords I was playing. That's probably a good thing. The best is not to overanalyze what you are doing. Mike talks about channelling and that the best songs usually are written in a few minutes. We have developed a deep friendship, Mike and I. He gives me piano lessons and sometimes acts like a mentor to me. When I send something to him that he doesn't like, he tells me right away. It's essential to have someone like that. Sometimes I have no idea if a song is good or not.
Review Fix: What are your goals for 2021?
Spauls: We are trying to build a bigger audience and hoping that these three singles we release this year will help us do that. We are looking forward to playing live again and planning a UK tour within a year or two. Also, I'm writing new music all the time, so I'm looking forward to recording a new album.
Review Fix: How do you want your music to affect people?
Spauls: My songs are written from an LGBT perspective. However, that doesn't necessarily mean that they only apply to a gay audience. On the contrary, it's not the kind of music you usually hear on the gay scene. I want to focus on the lyrics and storytelling. I want to evoke certain feelings and experiences in my life, like going to a gay sauna in Berlin, for example. Which is not at all what you think it is. The idea of gay music is still too limited, I guess. We are just ordinary people like everyone else. It's 2021, and being gay is still a problem in some parts of the world.
Review Fix: What's next?
Spauls: The next single, "Mehringdamm", is released July 23, during Berlin Pride. Unfortunately, I won't be able to go there, so I hope you enjoy it and the following singles to come.