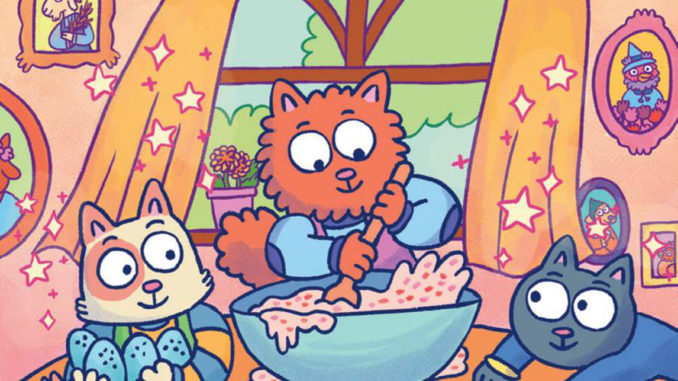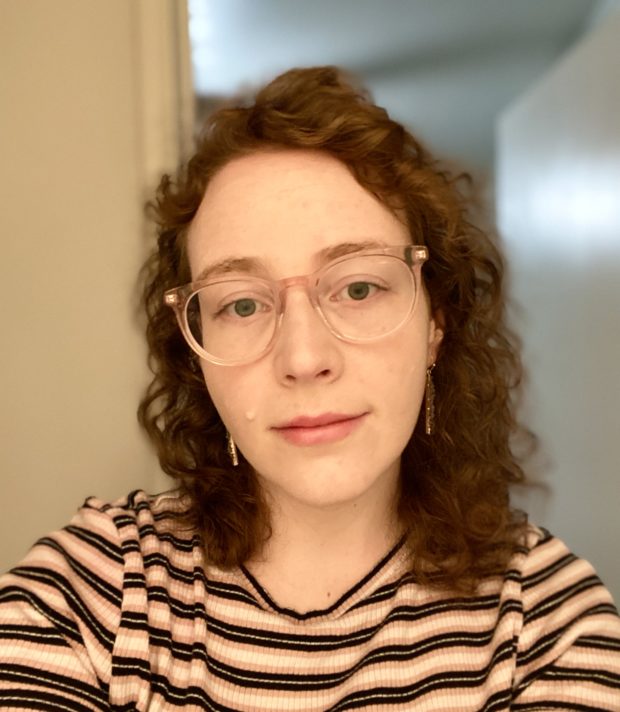 Review Fix chats with Spring Cakes' Miranda harmon, who discusses her path as a creator and what's next.
About Spring Cakes (I Like to Read® Comics): Mama Cat is ready to bake her famous spring cakes, enchanted cupcakes heaped with sparkling frosting. Can kittens Nutmeg, Cinnamon, and Ginger find all the magical ingredients she needs? The quest begins! This imaginative and adventurous graphic reader comes from rising comics star Miranda Harmon, co-creator of Mayor Good Boy. Be on the lookout for more books in the I Like to Read® Comics series, like Kathy Caple's Frog and Ball, later this summer.
Review Fix: How did you know a career in comics/graphic novels was for you?
Miranda Harmon: I have wanted to pursue comics ever since I found out it was a job. I started making zines and going to comics festivals in college. At the time, a lot of artists were posting work to social media and building careers from that, and it felt like anything was possible. After a while I had found a community in comics, and they encouraged me to keep going! It wasn't until very recently that I started making published books, so I'm still new to this. Spring Cakes is my first book, so holding it in my hands made my career feel "real!" I have always loved making comics and it feels great to be able to do it professionally.
Review Fix: Who inspires you creatively?
Harmon: Some of my favorite cartoonists are Lisa Hanawalt, Tove Jansson, and Joann Sfar. For Spring Cakes, one of my biggest influences was the book Spot Bakes a Cake by Eric Hill. I remember reading that book when I was a child, and thinking the cake looked so delicious! I wanted to make a book that looked yummy too. I also try to look for inspiration outside of comics. Lately I've been reading a lot of Ursula K. Le Guin. Her writing reminds me what I love about science fiction, and about reading in general. I also love to study art history. Whenever I'm feeling uninspired, I like to read about old artists from around the world.
Review Fix: How are your comics/graphic novels different or special?
Harmon: My work is fun and sincere. I like to build inviting, colorful worlds that I'd want to visit. I try to center kindness in everything that I do, and I think that translates into my comics.
Review Fix: Who do you think will dig it the most?
Harmon: The characters in Spring Cakes have a Springtime tradition of baking magical cakes, so it's great for kids who love baking, or magic, or both! I think kids who love animals will especially like my work. When I was little, I only wanted to read about animals, so as an adult I draw a lot of cute animals in my books.
Review Fix: How do you want your books to be remembered?
Harmon: I loved reading as a child, and I want to make books that kids will remember fondly. I hope that my books will help people feel happy and calm. I hope that Spring Cakes specifically makes kids hungry and inspires them to experiment and have fun in the kitchen!
Review Fix: Anything else you'd like to add?
Harmon: I really loved making Spring Cakes and am blown away by the response so far! I've heard from friends and family that the kids in their lives love the book, and that makes me so happy. Making books for kids is a real honor. Hopefully I'll be making more similar books soon.
Review Fix: What's next?
Harmon: Mayor Good Boy, written by my friend Dave Scheidt and illustrated by me, is coming out August 31st! Mayor Good Boy is a middle grade graphic novel about a dog mayor of a small town and his two kid employees. It's a lot of fun and we're both really excited about it. I'm currently drawing book 2 in the series! It is published by Random House Graphic.
Review Fix: Where can people find out more?
Harmon: My portfolio website can be found at www.mirandaharmon.com. You can follow me on twitter at @MirandaMHarmon and Instagram at @MirandaMHarmony.