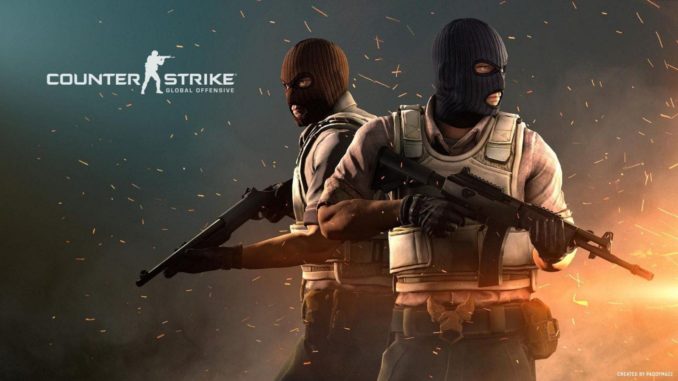 Regardless of what metrics you are using or how the data is culled, Counter-Strike: Global Offensive, also known as CS: GO, is one of the most popular online games on the planet. It has been going strong since it was released in 2012 and its the fourth iteration of the main Counter-Strike series. Let's talk about why this particular game has developed a cult following, as well as mainstream appeal, and why fans are still raving about it after all these years.
But before we do, we should also note that CS: GO is so popular that many sports betting sites routinely post odds on its major esports tournaments. Some of the best CS: GO players in the world have amassed prize money nearing the $2 million mark and as the pandemic thaws, we should see the return of major esports tournaments where 20,000 plus fans pack state-of-the-art esports arenas while being streamed to millions of viewers online.
Perhaps one of the most fundamental reasons why CS: GO continues to be so popular amongst gamers is the relatively easy entry into the game. It does not take hours upon hours of clicking here and there to finally grasp the rudimentary components of the game which allows greater comfort and a facile introduction. You get a weapon and it is just begging you to shoot someone. Pretty basic, right?
The newbie will realize soon enough that pointing and shooting just isn't enough to keep them in the game very long, especially if there are experienced players on the other team. The uniqueness of the weapons that can be used as well as the subtle nuances of the game begin to manifest for those who don't get discouraged in the early stages. Most gamers will hang around long enough to develop a feel for the game and gain a deeper knowledge which will enable a much more sophisticated understanding, leading to a more enjoyable experience.
Emma Matthews, of PCGamer, provided an excellent synopsis of the state of CS: GO at the beginning of 2021 when she wrote, "Despite the fact that it's still smashing concurrent player records and went free-to-play in 2018, you'll still hear jokes that CS: GO is a 'dead game'. But if 2020 is anything to go by, it couldn't be farther from it. In fact, it's so popular that even Neymar Jr. has been spotted clutching rounds on Inferno.
"While Valorant managed to steal away a sizable portion of CS: GO pros and some of its player base, its average player count remains sturdy as we venture into 2021. If anything, this competition has encouraged Valve to push updates more frequently and make bold changes. CS: GO is now over eight years old, and while it still feels like the classic series we've played for decades, Valve is clearly open to adding new features, even if they are a bit slow to roll out."
The developers of CS: GO, Valve, update the game on a regular basis and the steady stream of new maps, different modes, special weapons, and a new inventory of skins always keeps the game fresh and exciting. The CS: GO community is also a diverse group but its commonality surrounding the game gives it a unique flavor to the social component of the experience. Oh, and since December of 2018, the game is free (with the exception of the change noted below) so what can be better than that?!
Valve Announces Big Change to CS: GO
Cheaters beware, Valve is having none of it! Since making the game free a few years ago, there has been an influx of bad actors who are detracting from the overall experience of CS: GO. And because of it, Valve has announced the following:
"Along with all the gameplay that we made available for free, new players had access to drops, Ranks, Skill Groups, and a free path to Prime matchmaking," said the developer in a post to the official Counter-Strike: Global Offensive blog. "Unfortunately, over time, those benefits have become an incentive for bad actors to hurt the experience of both new and existing players. So today we're revising the offering for new players." Although free players retain access to all game modes, community server, and workshop maps, they will not be awarded experience points, ranks, drops, or Competitive Skill Groups as these only belong to Prime Status players – people who bought the game before it became free-to-play, bought Prime Status for $15 or reached level 21 in casual matches."
The reaction has been mostly positive. "Maybe the end of cheaters?" asked Dame__Za on Reddit. "I know this has been an extremely popular request and hope it turns out well for the community overall, but I hope it doesn't end up splitting the player base too much," added Scarabesque.