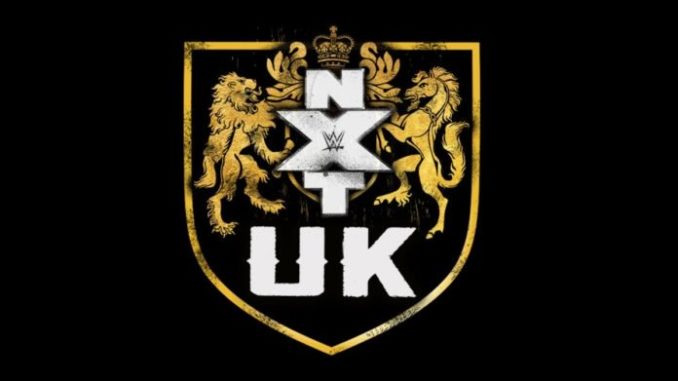 The United Kingdom's home brand returns to center stage this weekend as NXT TakeOver 36 features a rematch of the incredible 2020 war over the NXT U.K. Championship between Ilja Dragunov and WALTER. However two other NXT UK Championships were also on the line this week on NXT U.K.'s core show.
Having not watched NXT U.K. in months the lack of a live crowd was initially jarring but quickly forgotten as they did a fantastic job of editing in a subdued enough level of "crowd noise" to make it sound like a believable audience. Obviously sans the creative, fun chants you expect from a U.K. audience.

All that being said here are your NXT U.K. Power Rankings:
Honorable Mention: WALTER & Ilja Dragunov: WALTER matches are very hit and miss for me but their first meeting hit so, so hard and I expect them to do the same Sunday. Having Drew McIntyre called their first meeting "The best match (he's) ever seen" just put the icing on the cake.
5: Symbiosis: Sure Eddie Dennis may have taken the loss to Saxon Huxley (who comes across as a mix of a young Mick Foley and Brodie Lee) but Symbiosis stood tall after a post-match attack. Eddie Dennis may not be anything to write home about but any group featuring guys named T-Bone and Primate deserve spots on my list.
4: Dani Luna: She lost some hair but gained a big win over Isla Dawn. She showcased her power and had an awesome finishing Powerbomb variation. Plus the whole presentation of subculture is just cool.
3: Meiko Satomura: Like most final bosses this one couldn't be taken down on the first try. She successfully defended her championship for the first time and showed why she is the measuring stick for the women in the U.K.
2: Moustache Mountain: They took the loss but they looked damn good doing it. They reminded the world of how good they are as a team and why they were cornerstones of this brand. The fact Tyler Bate is still just 24 blows my mind. WWE should be building their future around that big strong boy!
1: Pretty Deadly: The tag champs proved they've got the brains to match their beauty with a creative, yet dastardly win over NXT U.K. founding fathers Moustache Mountain. The handsome murderers kicked out of multiple finishers before retaining via one of the more creative endings I can recall. As Stoker had Bate in a submission Seven was leaning on the apron encouraging his partner. Howley snuck behind Trent and tossed a towel over his shoulder into the ring as the ref turned to see it. While Trent was trying to explain to the ref it wasn't him Bate got nailed with a championship belt and hit with the spilled milk giving Pretty Deadly the win. Pretty Deadly are not a finished product yet but I fully expect them called over to the "main roster" as soon as Vince watches NXT U.K. for the first time.