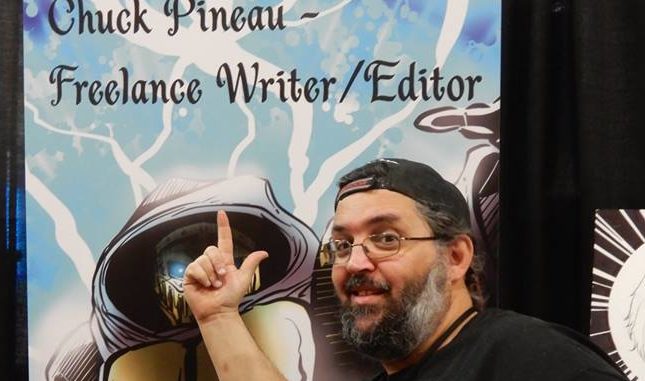 Review Fix chats with Belial writer Chuck Pineau, who discuss the series, his origin in comics and much more.
Find him on Facebook, YouTube and Here.
Review Fix: How did you know a career in comics was for you?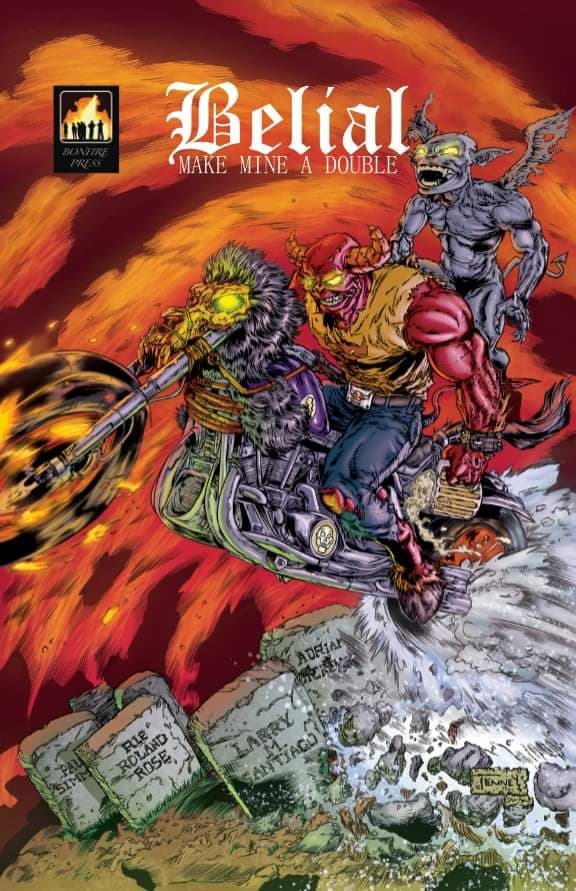 Chuck Pineau: I think the moment that I realized I was beyond just enjoying this as a hobby was when I hit that first bump of wanting to give up and I looked around and realized that I had done so much work, stepped out so far that It was silly not to give it the full try and since then I've just been plowing forward.
Review Fix: Who inspires you creatively?
Pineau: Oh, man. I've been reading less mainstream materials and more works by my peers in the indies, but the people who have push me most are Travis Gibb, as well as my partners Wyndi Gayle, Shaun Barbour, Eric Cockrell, Ben Cook, and Christopher Latimour. Of course reading all of the cool scripts that I get to work on as well is amazing, so that you to all of my fantastic editing clients!

Review Fix: I love the art in your books. Where does it come from?
Pineau: The team was asked for a dark, animated feel as we wanted Belial to feel like something that would be at home in the Adult Swim lineup. If we're discussing my writing style, though, I'm someone who enjoys weaving plots around and having as much fun as possible, so I'm always aiming to bring that on the page however I can.
Review Fix: What was the inspiration for Belial?
Pineau: My collaborator, Shaun Barbour brought me the idea for this book, but as soon as I started working on it, I realized that the evil demonic books dripping with death had been done to death for me. I wanted this to feel a little more off the beaten path for hell books, so I brought in the humor and cranked up the fun.
Review Fix: How are your comics different or special?
Pineau: I have no interest in being pegged into one particular style or genre, so I'm always interested in trying new things, challenging myself, and playing with tools I haven't used or seen before in the world of comics or stories.

Review Fix: Sell us. Sell us hard on Belial! What makes it cool to you?
Pineau: To me, it's the underdog story of the original creator or Hell deciding he's played bitch to Lucifer for way too long, and it's time to take his throne back. The devil is so often depicted as this strong figure, but the devil we read about in the bible is a manipulator more than anything, so I really played on the trickster aspect when I wrote Belial. He's always thinking ahead while also being burdened with a dad bod and lackeys that are more trouble than they're worth, so outthinking his opponents is his best bet. On top of that, though, if you're able to read this book and not laugh out loud several times over, than this book simply isn't for you, and that's alright by me.

Review Fix: Who do you think will dig your books the most?
Pineau: I think anyone who loves the adult cartoons that have taken over the airwaves since the 90's and 00's and beyond will find Belial to be very much to their liking.
Review Fix: How do you want your books to be remembered?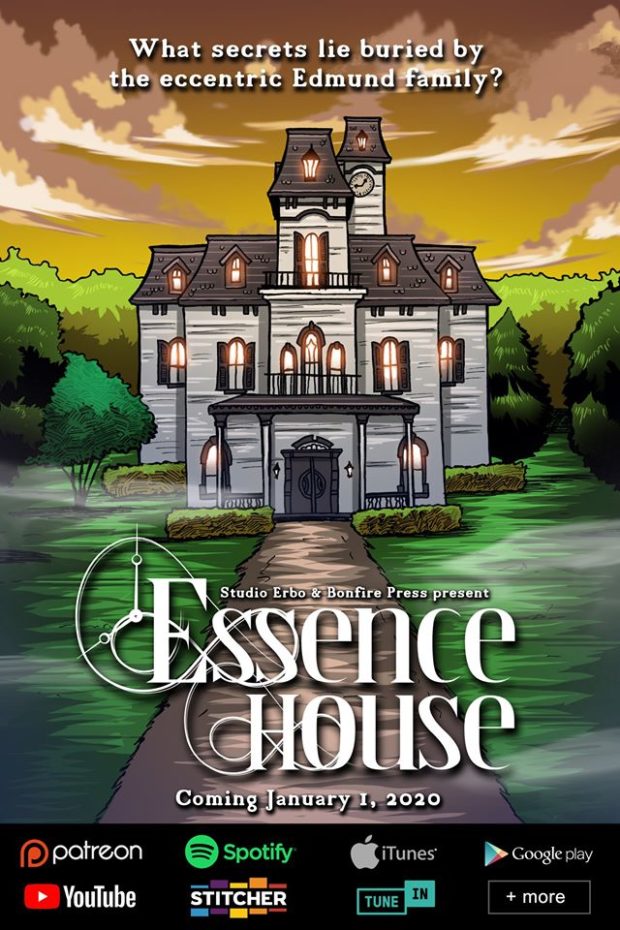 Pineau: I want to be remembered as an entertainer more than anything else. I want people to leave my books smiling harder or more excited than when they opened to the first page.

Review Fix: What are your end goals in comics?
Pineau: A career. I want to be a constant fixture, someone who works hard, continues to get work, and pays his bills all through comics.
Review Fix: Anything else you'd like to add?
Pineau: Yeah. Whatever you do or want to do, look ahead to your goals and recognize that there is rarely one way to get there. Find yours and pave that road!

Review Fix: What's next?
Pineau: The last two issues of Belial to finish up this mini-series as well as more chapters to my audio drama Chronicles of the Essence Guard while will end up being the second novel in our series and so much more.

Review Fix: Where can people find out more?
Pineau: You can check out the Facebook page for my publishing wing Bonfire Press, or feel free to track me down on Facebook or Twitter(@chuckypin).