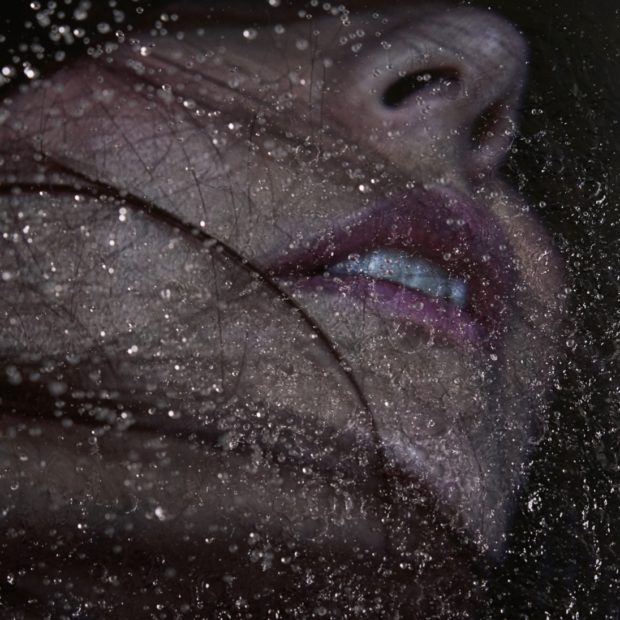 Review Fix chats with AnSoFi, who discusses her origin in music, creative process and goals for the future. Be sure to check out her upcoming work "Love and Fear" on Nov. 5 as well!
Photo by Asia Werbel.
About AnSoFi:
Songwriter, composer and producer AnSoFi lives and works in Copenhagen, Denmark. Her work is informed by Scandinavian nature, folklore and mythology, the human condition, society and a variety of visual arts and films, and photography is an integral part of her composition process. "Love & Fear" is the first single from AnSoFi as a solo artist.
AnSoFi began working on her forthcoming EP "The Water" just before the pandemic hit, and lock down accelerated this process and became a catalyst for a new working process which meant taking more ownership, trusting intuition and learning to mix.
Review Fix: How did you get involved in music?
AnSoFi: I started playing classical piano by the Suzuki method when I was 6. Playing by ear inspired an intuitive approach to making music, and I started writing songs and small classical pieces around the age of 11. For a long time, it was a very private world for me and it wasn't until much later, when I moved to London that I realised I needed music to be a much bigger part of my life. I spent a few years as part of London's vibrant music scene, where I had the chance to write and performing with some amazing musicians. That became really instrumental in shaping my songwriting and also realising, that I wanted to produce as well as write music. I moved back to Copenhagen two years ago. At that point I had just started working on my solo project, demoing sketches and learning music production.
Review Fix: What is your creative process like?
AnSoFi:Making music always starts with a melody. I often discover new melodies during some form of movement, for example while driving, walking, being on the train. But I also get a lot of ideas through some form of visual inspiration for example when looking at nature, watching films or looking at art that evokes an emotion. I love taking photographs and it is an integral part of my composition process to to work with images or some sort of visuals. The first sense of a melody is sometimes accompanied by a few words that usually suggests a theme, but it is usually really difficult for me to find the right words for a song. The arrangement and production will sometimes be obvious from the beginning, but sometimes I will work on it over many months.
Review Fix: What inspires you?
AnSoFi: Nature, especially the Danish forests around where I grew up and the dramatic mountain scenery in Norway where my parents come from. I am generally really inspired by human nature, our emotions and relationships, and structural patterns in society and the times we live in. Not that my songs are political or anything like that, but somehow the feeling of the times just creeps in. Apart from nature itself and human nature, I am generally a very visual person, and get very inspired by art, photography and films.
Review Fix: How has Co-Vid affected your art?
AnSoFi:Co-Vid has affected my art profoundly, in the sense that during lock down I felt really confronted with my own process. I had been working on my solo project for almost 4 years without releasing any music and I felt stuck. Lockdown became a sort of reckoning that forced me to quite literally face the music, and start to discover what was holding me back. This inspired a new way of working. I would make space for my fear in the creative process by giving it a name, writing it down on a piece of paper and pulling up an extra chair for it next to the piano while recording. I also decided to record piano and vocal simultaneously to eliminate the self-awareness or over thinking that could otherwise get in the way. Finally, I also decided to learn to mix my own songs. This became a lesson in trusting my intuition and gut feeling. Slowly, but surely this song and other songs I had been struggling with for so long, began to assume form.
Review Fix: What does music mean to you?
AnSoFi: It has been my primary emotional language for almost as long as I can remember. Music is perhaps the only language that can express what words can't.
Review Fix: How would you describe your sound to someone who has never heard you?
AnSoFi: I would probably describe my sound as neo-classical pop with a cinematic or ethereal feel. A lot of my songs are piano based, lead by soulful and emotional vocals and infused with classical, electronic and sometimes jazzy undertones.
Review Fix: How are your live shows different from your studio work?
I haven't played any live shows with my solo project yet, but I look forward to start exploring it in 2022. I expect it will be intimate and sparse with piano and vocals at the core, although some of the songs will require some synth and electronic elements too.
Review Fix: What inspired your latest single?
AnSoFi: "Love & Fear" was my way of examining the balance between love and fear in a post-pandemic world. The song was born out of a feeling that we had reached a critical pressure point when the pandemic hit. It felt like the world was holding its breath, quite literally. But amidst all the chaos, grief, and uncertainty – a growing need for focus emerged. While for most people, 2020 was limiting in terms of space and human interaction and for many also meant devastating losses, it somehow also became a magnifier of outdated, fear-based patterns in modern society – like a pressure cooker of unavoidable truths wanting to come to the surface. I feel many important conversations have started during the pandemic, and we have all been confronted with fear in many ways. In this way, "Love & Fear" also represents a hope, that the Pandemic has made us braver as humans and societies. Brave enough to face our fears, look ourselves in the eyes, reevaluate and assume form to make greater space for community, humanity, dignity, authenticity and love.
Review Fix: What are your goals for the rest of 2021
AnSoFi: To finish mixing my debut EP "The Water."
Review Fix: What's next?
AnSoFi: Another single release, in the new year.