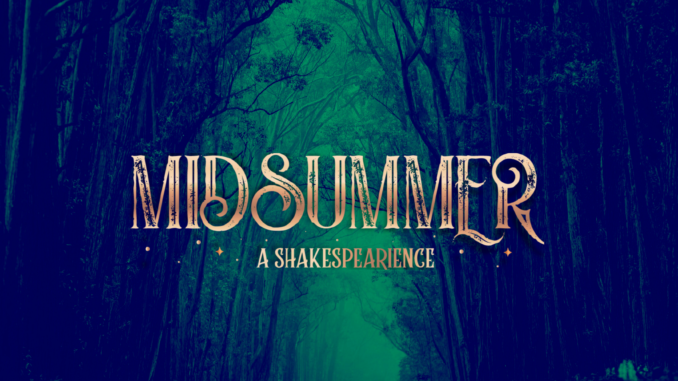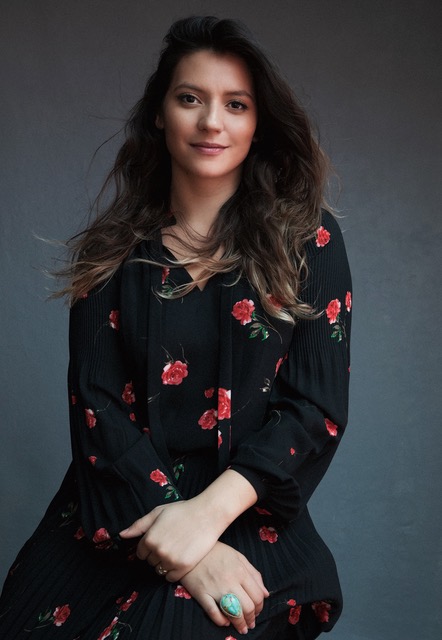 Review Fix chats with "Titania's 'Round Midnight Revue" artistic director Kaitana Magno, who discusses the production and so much more.
About the Production:
This genuine theatrical spectacle – inspired by Shakespeare's most cherished romantic comedy, A Midsummer Night's Dream – brings you to "Titania's 'Round Midnight Revue," where, nightly, the whispers of the fairy queen's secret soiree pulse in a rhapsody of mesmerizing live music, wondrous dance, and vaudevillian splendor. This immersive event invites guests to dance the night away and dress in their finest "Enchanted Forest Couture." Variety Life Productions, the creative force behind some of NYC's most spectacular immersive and theatrical nightlife experiences, has gathered a powerhouse team to sending you soaring into a world befitting of the Bard: Artistic Direction by Kaitana Magno (Queen of the Night, The Box); Choreography by Emmy Award-winner Jason Samuels Smith (Bring In Da Noise, Bring In Da Funk," Michael Jackson's You Rock My World), Mishay Petronelli (Beyoncé, Madonna, Kanye West), and Adesola Osakalumi (FELA!, Equus); Music Direction by Matt Parker (Postmodern Jukebox); Scenic Design by Cinder Petrichor (The Illuminati Ball) and Roberto Garcia (House of Yes, Sleep No More); and Costumes by Isabel Freiberger (Carmen: To Havana & Back). OPENING OCTOBER 13, 2021 Wednesdays thru Sundays at 8:00pm @ Loft 51 (625 W 51st St.) Tickets start at $99 Tickets: www.midsummershakespearience.com More Info: www.varietylifeprodutions.com.
Review Fix: What was the inspiration for this project?
Kaitana Magno: An amazing thunderstorm in the Blue Ridge mountains! My partner and I had just finished a virtual read through of A Midsummer Night's Dream the night before with some friends in the industry, and it was rolling around in my head. I was outside on the front porch of the cabin when the storm came in and I could just suddenly see it, hear it. One of those "bursts of fancy" that happen when things around you line up. That heavy quiet in the air before a storm, when nature hushes in anticipation. Then BOOM, I just started seeing it.
Review Fix: What's your creative process like?
Magno: That's a hard question. An idea. Then more ideas. There's a lot of intuition in the beginning. A cascade of images, the story, the music. I have to see, hear, and feel everything. Figuring out a viable way to blend everything in my mind first. There's a lot of intuition, trusting where my gut and impulses are taking me with the theme and tone of the production. Then a moment like, "Oh my gosh! This could work!" Then, the "How do I make this happen?" phase. Usually our script evolves after the production takes its initial form with the creative team and performers as we iron out kinks and overcome challenges. That is the most brutal part of it all and on the other side is the beacon of light that is opening night where the finished piece can be witnessed by the audience it was designed for… let's be honest it is utterly terrifying.
Review Fix: What makes this different or special?
Magno: It isn't a strict retelling. It reimagines things. Shakespeare meets Classic American Jazz and dance. The audience is part of the production since they are effectively placed in the middle of this magical forest. Even though it's choreographed, scripted and scored, it has a great deal of room for spontaneous interaction and improvisation with the audience.
Review Fix: What did you learn about yourself through this process?
Magno: My partner and I are pretty fearless or at least a little insane.
Review Fix: What's next?
Magno: What's next? Who knows when preparation will meet opportunity, and the perfect venue, team, and timing will line up again. For now we're excited to pour our hearts into Midsummer, and we can't wait for you to join us.