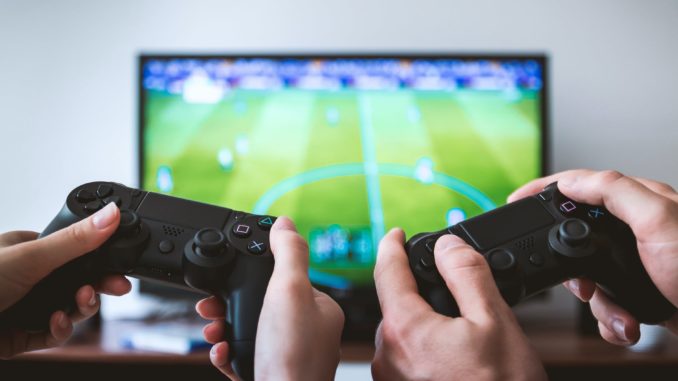 iGaming is a multibillion industry that keeps growing by the minute. The online gambling market is forecasted to reach $112.09 billion by 2025. This figure clearly places it among the leading industries worldwide.
Year over year, remote gambling doesn't seem to slow down. In fact, many American states are legalizing the activity, thus boosting the industry's growth even more. The worldwide pandemic also highlighted how iGaming will just keep expanding. When other industries were shut down, this sector was going strong. Naturally, the revenues and player traffic were down. Still, remote gambling and betting came out from the worst days in a much better position than other sectors.
Statistics about online casinos, job prospects within the field, and its customer base further prove the market's power. Read on as we dive deeper into the facts and figures!
Casino Industry Revenue
The iGaming industry has had mostly rises, and a few falls throughout the years, but a few trends have kept it afloat.
When mobile gambling was introduced in the early 00s, the gambling sector saw a significant revenue spike. Almost 70% of the worldwide online casino revenue came from mobile gambling.
In the USA, the compound annual growth rate (CAGR) of mobile gambling is predicted to reach 17.34% by 2026. In 2019, the online and offline casino sector was worth around $265 billion, an increase from 2018. In 2020, during the COVID-19 pandemic, the market value decreased to $202.54 billion. However, it quickly got back on its feet, reaching a staggering $231 billion in 2021.
All these figures show a strong upwards trend for the iGaming market. The number of players increases alongside the number of regulated markets. This means that the expected revenues will also keep growing, and there's no better growth indicator than money.
Career Opportunities in the Field
Industries that create well-paying jobs are considered industries on the rise. Luckily for iGaming, the sector ticks this box, as well. In 2021, more than a million workers landed a job at 5,300 gambling facilities worldwide. Jobs in the field have exponentially increased due to the number of online casinos popping up.
In 2020, there were approximately 117,100 casino jobs, with people working as live dealers, live chat agents, and so forth. Based on data from May 2020, these employees were working for $27,050 a year, on average, which amounts to $13.01 an hour.
Over the decade, statistics show a possible 24% increase in job openings, which is substantially higher than other industries. Therefore, from 2020 to 2030, we can expect to see around 20,500 new openings a year on average.
Customer Base
It's assumed that around 26% of the entire population gambles online. That makes up for 1.6 billion gamblers worldwide, of whom about four will gamble at least once a year.
According to research, Australians gamble the most. In fact, 17.5% of 15,000 survey participants in Australia had gambled online in 2019. In 2016, 64% of adult US citizens had gambled, 2% of which had done so online. Singapore and the UK don't fall short, either.
In 2020, around 40 million people tried their luck at gambling sites, the majority of which were aged between 35-44. Demographics-wise, it's also interesting to note that there is an increasing number of female gamblers around the globe.
In any case, the number of people gambling on the internet is growing. This is another key indicator that the industry will surely keep expanding as more and more consumers decide to give it a try.
Conclusion
Clearly, the iGaming industry is booming now more than ever. With the rise of online gambling innovations like virtual reality casinos and appealing bonus offers, the number of gamblers is expected to rise steadily. This will increase career opportunities in the sector, as well as industry-wide revenue and profit.