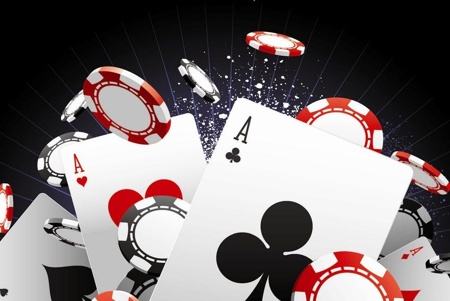 The emergence of pay and play casinos is more than just a trend. These casinos have become revolutionary. They allow you to enjoy online games without the trouble of long registrations and withdrawal wait times.
Convenience is the biggest motivator for choosing online casinos over land-based options. Pay and play casinos offer that and a lot more.
How Do These Casinos Work?
If you enjoy playing online casino games, you probably hate going through the long registration process. You probably want to start enjoying your game and making money as soon as possible. This is where pay and play casinos come in.
You can get into the game without signing up or registering. This smart system is revolutionary. All you need to do is place your first deposit and start playing. You can focus on the action instead of worrying about tedious registration processes.
Since you won't provide any of your private information, you can enjoy the game with no worries about your safety. Since operators take care of things in the background and keep your data safe, you have more time to make money.
Deposits and withdrawals are simple as well. Everything happens on the spot, and you can save a lot of time. The system automatically transfers your important details when you transfer money from your bank account to the online casino site. There are no cashout delays, and the processes are constant. You don't have to reverify. Here are a few reasons why pay and play casinos may be good for you.
Convenience
This is the biggest benefit of pay and play casinos. You can start playing right when you enter a site. It is a lot like getting into a land-based casino, picking your favorite game, and getting on with the game. The only difference is that you don't need to travel all the way to one or wait in line.
While you still have to choose a deposit amount and enter your banking logins, that doesn't take much time. It is like how you need to show your ID at the door when getting into a land-based casino.
The signup process at traditional online casinos can be long and overwhelming. They can easily put off new and inexperienced players. You need to enter a lot of your private information when registering as well.
There is a lot more information to provide when choosing your preferred payment method. With pay and play casinos, you can skip all that.
No Ads or Promotions
If you are like most casino players, you probably enjoy getting gifts from your favorite casino. You want to take advantage of new releases, promotions, special offers and tournaments. However, they often come at a cost.
You may need to put up with endless text messages, emails, and push notifications. They can be frustrating and a waste of your money. You'll love pay and play casinos if you find these notifications tedious. Since you won't be providing any personal information, there is no way for casinos to send you ads and promotions. This, however, doesn't mean that you won't still get the promotions and bonuses.
Bonuses
One of the biggest concerns when playing at pay and play casinos is in bonuses. However, you don't need to worry. Even though you won't be receiving countless ads and promotions, the bonuses are just as impressive as in traditional casinos. The bonus policy isn't affected by the fact that you don't have an account.
From welcome bonuses to exclusive offers and promotions for loyal players, there is something for everyone. In most casinos, you can easily enjoy daily, weekly, and monthly surprises.
Increased Privacy
The fact that you won't be providing your personal or banking information means it can remain safe. There is no risk of it falling into the wrong hands. Even the best sites cannot guarantee a hundred percent security against data breaches.
However, if you don't have any of your personal information out there, what could be compromised? It introduces a new layer of privacy to online gambling.
Instant Withdrawals
When playing at traditional online casinos, you have to request a withdrawal and wait for its approval. The entire process may be completed after several days or weeks. Your approval time depends on the payment methods you choose. With some options, withdrawal could take over a week.
At pay and play casinos, however, both deposits and withdrawals are instant. All you need to do is pick the transaction amount and use your bank login details. Your funds will be transferred instantly.
Great On Mobile
Pay and play casinos are amazing for mobile users. They look just as great on mobile as they do on desktop. If you are on the go and want to catch up on a quick game of slots or blackjack, you can get into a casino, start playing, and possibly win money without entering your personal details.
With the number of mobile users constantly increasing, many casino players can benefit from the mobile-friendly nature of these casinos.
Security
Pay and play casinos use reliable and secure networks. They work as closed loops with online operators. This way, online casinos can guarantee safety and that their processes are fraud-free.
After depositing funds, approval has to go through two-layer verification. It may be through your smartphone token, username, or password. Both your details and money are always safe.
Are these Casinos the Future of Online Gambling?
The increasing popularity of pay and play online casinos makes them very competitive. They are doing well in both customer attraction and retention. They give online casino lovers all they need to have a fantastic experience-bonuses and promotions, convenience, security, and instant withdrawals.
As the online gambling world continues growing, providers have no choice but to come up with new ways to keep players happy. Pay and play is at the forefront of the industry. By all indications, it isn't going anywhere. It could be the future of the industry.