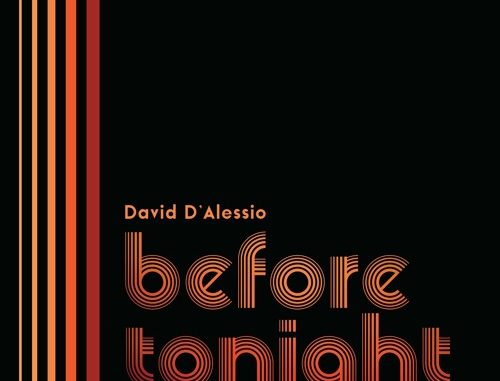 Today's dance music is dominated by electronic music. Whether it be the heavy house sounds blaring in clubs, or the hyperactive DJ remixes, the technology of today defines the music we play. The technology of today, however, can be used to bring back a tried-and-true sound from the past. David Dalessio takes this idea and tries to pull it back to the '70s with his latest single. Before Tonight is an explosion of disco-inspired beats with a mysterious edge that you won't want to miss.
Before Tonight's mysterious aesthetic draws you into this track from the very beginning. David Dalessio's vocals pull you closer while somber bass grooves, being played with by the strings of the guitar. This is all before it explodes into a full-blown disco beat with a soulful flip of the switch that's sure to pick you up with it as quickly as it happens. The bass dramatically takes control, with deep grooves that hit you right in your hips in or out of your seat. The vocals are dynamic, with the naturally sunny charm on display along with a deeper, more sensual aesthetic. Lines such as "this ain't fool's love, this ain't fool's gold" lean into this deeper vocal feel and work well alongside brighter vocals, but work especially well with the groovy bass and disco motif. These elements make Before Tonight stand out and will make you stand up and dance.
Before Tonight's red-hot flair and sensual soul bring the disco motif to life. It's a track that's packed full of energy and has an electrifying effect that will pull you out of your seat to dance. The nostalgic aesthetic is thick and is the proud centerpiece of the track, with disco infusions put anywhere they can be fit in. This makes Before Tonight worth the listen for anyone looking for a retro-style groove to jam to, which is a quality sure to land it on a ton of playlists. If you haven't checked it out yet and love a throwback dance groove, give Before Tonight a listen.