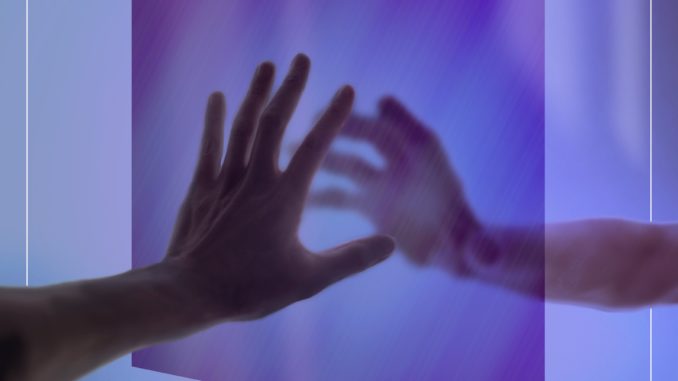 It can be tough to fit a single genre. As an artist, you may have many passions. These may translate to not only one style but many, where a single style may not capture the essence of what you're trying to say. David Dalessio pulls multiple styles together for a dynamic experience on his latest EP, This Far Apart. The ride begins with the track Ain't Looking Back.
An explosive drum beat pulls you in before mellowing out suddenly. The sunny vocals of David Dalessio march alongside a bouncy guitar-and-bass groove that picks the tempo back up to an explosion naturally. The track is naturally uplifting with an edge, with a chorus that sings "you better come with me, or you're gonna lose me" and "I said I love you, but I ain't lookin' back." It's a fun and playful track that gets you out of your seat with a sunny vocal aesthetic and explosive, bouncy beats and a great way to start the EP.
Everything We Want is a different sounding track. Sunny guitar strums guide you into the track, which makes its warm aesthetic immediately felt. This charm takes on a folksy feel when the beat fills out, with the bass and drums softening up the track like a pillow. This extends into the lyrics, with warm lines such as "close my eyes, I see your face, realize I just need faith" to add to the charm. Everything We Want proves to be a soft and personal track that brings a more emotional side to the EP.
Talking With My Hands is the next track on the EP. A rumbling gives way to a mysterious vocal performance that creeps onto the track. The dark synths that slither alongside the vocals slowly bring the track to life before going into full swing around the 1-minute mark, with dark bass beats adding a pulse to the track. The vocals align with this mysterious aesthetic, with lines such as "your body doesn't lie, but I do" that solidify the aesthetic of the track. It's an interesting track that stands out from the rest of the others, especially coming after Everything We Want.
Spinning Bottles is another stand-out track. The deep bass groove defines the track from the top, with a more somber lyrical performance setting the mood for the track well. The piano keys give the track a dreamy aesthetic while the bass keeps things grounded, giving the room for other instruments such as the tambourine to shine when they make an appearance. The vocal performance feels more robust in this track, with a strength and purpose coming from David Dalessio that gives this track soul. Lines such as "we don't know each other, we should know each other, let's bring back the fire, let's spend the night together" are delivered with a buttery smoothness that brings you into what the song is all about. When it all comes together, Spinning Bottles stands above the rest of the tracks on the EP as a shining star filled with heart and soul.
This Far Apart proves to be a showcase for David Dalessio. Ain't Looking Back, Before Tonight and Spinning Bottles feel like home runs. Each of these tracks also has a very different aesthetic from one another, to the point where they could be from totally different projects. It all comes together to create an interesting and varied listening experience that while a bit unfocused, has a few gems that shine through with personality and charm.